Unusual 'Rose Wedgie' Wedding Dress Gets Savagely Mocked Online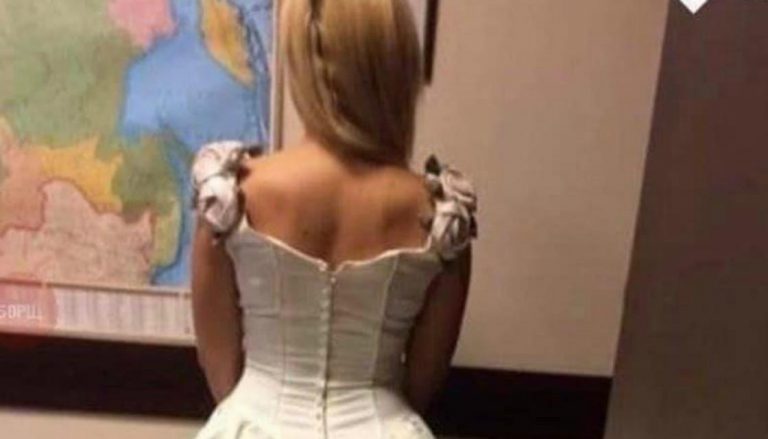 Unusual 'Rose Wedgie' Wedding Dress Gets Savagely Mocked Online
Not every style of wedding dress is everyone's cup of tea — that's why they make so many different designs! From the full-skirted ballgown to sleek slinky frocks, there is a style to suit everyone.
Unfortunately, sometimes it is the smallest of details that can change an otherwise perfect gown into something that could lend itself to being savagely mocked.
It is at this point that we'd like to introduce you to the delightfully designed 'Rose Wedgie' Wedding Dress.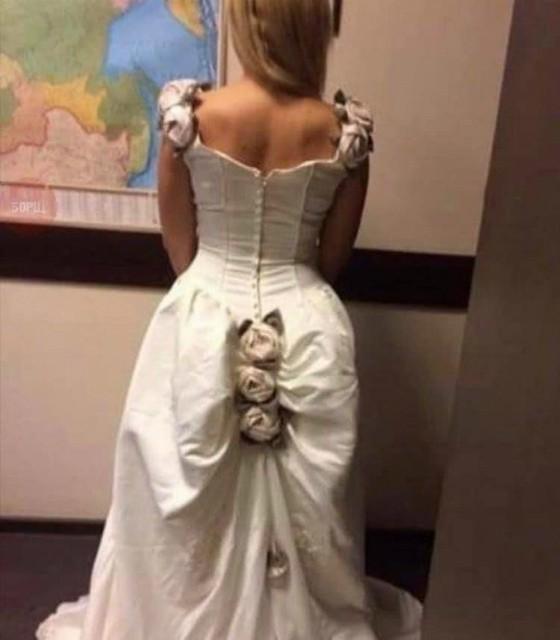 The image was shared to the Facebook group That's It, I'm Wedding Shaming where it received an absolute caning.
"Is she pooping roses? I don't understand," wrote the woman who posted the picture.
Other commenters wrote that the embellishment reminded them of "cysts", "butt plugs" or a "rose wedgie".
"Reminds me of when a horse's tail is decorated for a show."
"I thought she was holding a bouquet with her butt cheeks."
"'Did she sit on a part of a garland and it got stuck to her dress?"
The dress could have actually been quite lovely if it weren't for the unfortunate rose embellishment.
It appears that the dress was not worn to a wedding, so no one is shaming a poor bride out there for her dress choice. Looking at the woman's hair and the way she is standing, the image seems to have been taken while trying wedding dresses on and searching for the perfect gown, not an actual wedding.
Wedding dresses are uncomfortable enough, why add an extra element of discomfort when the bride is sitting down as well?
We get the feeling this bride said no to this one.
What do you think?
Source: Facebook/ That's It, I'm Wedding Shaming