Wearing Make Up May Be The Secret To Keeping Your Face Looking Younger!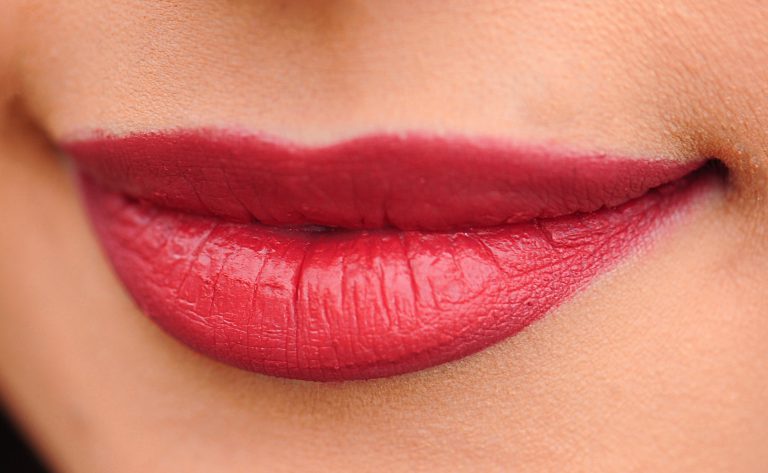 Wearing Make Up May Be The Secret To Keeping Your Face Looking Younger!
Growing up I was always told wearing make up was bad for my skin. Apparently it would clog my pores, not let my skin breathe and would result in lots of break outs. I didn't care. I wore it anyway!
Now new research suggests that I may have been onto a good thing after all! Dr. Phillip Artemi presented a paper at The Australasian College of Dermatologists' Annual Scientific Meeting, where he referred to the benefits of "cosmeceuticals" or "functional coloured cosmetics" such as foundation, powder, blush, eyeshadow, eyeliner, mascara and lipstick.
(The term Cosmeceutical is hybrid of the words 'cosmetic' and 'pharmaceutical', which indicates it has a scientific and medical origin. A Cosemeceutical ingredient has the active potential to bring about visible changes to the skin, and these changes are usually backed by clinical evidence.)
After sunscreen, cosmeceuticals are the most important anti-ageing products to use with the huge added benefit that they can reduce the incidence of skin cancer, particularly around the eyes.
"We now know that it isn't just solar radiation such as UVB and UVA that is bad for the skin," he said. "The sun also emits infrared radiation and visible light, which can lead to damage resulting in dull skin, wrinkles and unsightly pigmentation.
"Pollution, too, has been shown to cause wrinkles and skin ageing and, with increased urbanisation, traffic pollution is set to become a major skin toxin."
Dr. Artemi went on to say that the pigments found in certain eye-make up for instance work as reflectors of solar radiation and can be a vital part of a woman's anti-ageing and skin cancer prevention arsenal.
"A combination of sunscreen, foundation, eyeshadow, and mascara can reduce the incidence of skin cancers especially around the eye better than the use of sunscreen alone," he said.
"While sunscreens do a lot, they don't do enough and shouldn't be relied on solely for skin health. We now advise that functional coloured cosmetics should be added to the long-standing advice in order to further reduce the risk of skin cancer and premature ageing as well as protecting against the increasing danger of air pollution."
The doctor went on to say that the eyelid area is a common site for skin cancers. "People generally don't apply sunscreen there for two reasons: they don't think about it and it stings when it gets in the eyes from sweating or during water activities. [Besides eyeshadow] highly protective, polarised sunglasses help too."
The second biggest cause of facial skin ageing is pollution which can also be combated with a great beauty routine. Dr. Artemi suggests cleansing then moisturising followed by a broad-spectrum sunscreen followed by functional cosmetics.
If you're uncertain on what constitutes a functional cosmetic it may help to look for key ingredients in your make up that are designed to improve your skin long term rather than just provide a temporary cover or fix. Check out the list of power ingredients below and see what they can do for your skin.
Hyaluronic Acid – an effective hydrator holding moisture in the skin.
Vitamin A (Retinol) – speeds up your skin's cell renewal processes to diminish pigmentation & sun-damage, refine skin texture plus reduces scarring & lines.
Vitamin B  – improves the skin's barrier function promoting healing and helps to reduce  moisture loss.
Vitamin C (L-ascorbic Acid, Magnesium Ascorbyl Phosphate) – a powerful antioxidant able to stimulate collagen production in the dermis resulting in firm and plumped skin.
Glycolic, Lactic, Salicylic Acids (AHAs & BHAs) – effective exfoliators and re-texturisers to refine and decongest the skin. Can also reduce breakoutactivity and pigmentation on the skin.
Antioxidants (Vitamin A, Vitamin C, Vitamin E, Green Tea, Co Enzyme Q10) – strengthens the skin, fights off free-radical damage and slows the signs of ageing.
Photos: Pixabay