Pj Masks GIVEAWAY Worth $150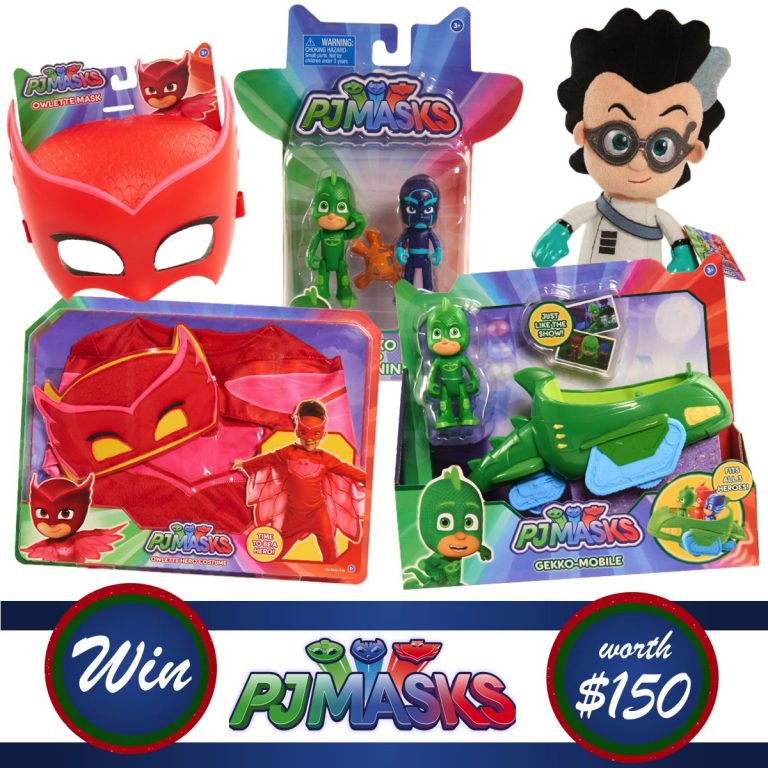 Pj Masks GIVEAWAY Worth $150
The Highly Anticipated PJ Masks Toys Allow Fans to Recreate the Exciting Adventures of their Favourite Nighttime Heroes
Melbourne, March 20th 2017 – Calling all budding superheroes, the popular preschool program, Entertainment One's (eOne) CGI-animated superhero series PJ Masks, has just announced the launch of a new range of toys at Toys"R"Us®.
PJ Masks follows the adventures of Connor, Amaya and Greg as they transform into their superhero alter egos, Catboy, Owlette and Gekko! The TV series has been on air on Disney Junior since April 2016, and has become a leading favourite for Aussie preschoolers.
With a phenomenal launch already under its belt in the U.S and U.K., the PJ Masks toy line, from global toy partner Just Play, will debut at Toys"R"Us stores and online at Toysrus.com.au from Wednesday 5th April nationally, and the range will be available on preorder at http://www.toysrus.com.au/pj-masks
To celebrate the launch of the toy line, the PJ Masks characters will appear in store at Toys"R" Us Chadstone in Victoria on Wednesday 5th April at 10am, 11am & 12pm and Toys R Us Moore Park in NSW on Sunday 9th April at 10am, 11am & 12pm.
The new PJ Masks collection allows young fans to "transform" into the show's central characters with authentic dress-up, including masks and suits, as well as play out exciting series-inspired adventures with colourful and highly-detailed figures, vehicles and plush toys.
The PJ Masks toy assortment, designed for kids ages 3 years and up,
Thanks to our friends at Entertainment One we have a fun PJ Masks gift pack worth $150 to GIVE AWAY to one of our lucky readers!
Prize includes:
1x PJ Masks Dress Up Costume – Owlette $44.99
1x PJ Masks Character Masks – Owlette $14.99
1x PJ Masks Duet Figure Assortment – Gekko & Night Ninja $19.99
1x PJ Masks Vehicle Assortment – Gekko $24.99
1x PJ Masks Wheelie Vehicle – Romeo $14.99
1x PJ Masks Character Plush Toy – Romeo $14.99
1x PJ Masks Character Plush Toy – Luna Girl $14.99
Total: $149.93
Simply enter below and good luck!
ML – Pj Masks Giveaway worth $150