Welcome To DISMALAND- Banksy's New Grotesque Art Theme Park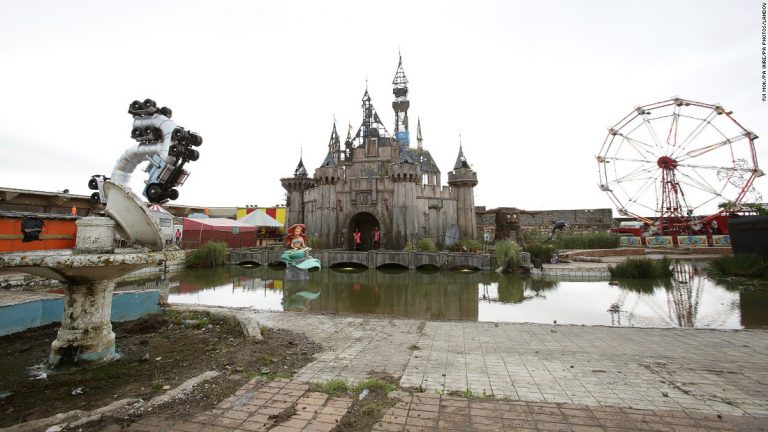 Welcome to DISMALAND! The unhappiest and most grotesque place on earth. Come one, come all!
What is Dismaland you may ask?
Dismaland is a temporary art project organised by street artist Banksy, constructed in the seaside resort town of Weston-super-Mare in Somerset, England. The secretive pop-up exhibition at the Tropicana, a disused lido, is "a sinister twist on Disneyland" that opened during the weekend of 21 August 2015. Banksy has described it as a "family theme park unsuitable for children".
Banksy created ten new works and funded the construction of the exhibition himself. The show features 58 artists of the 60 Banksy originally invited to participate, and is scheduled to run until 27 September 2015, for 36 days, with 4,000 tickets available for purchase per day for $5.00 each.
Banksy is no stranger to controversy, the still anonymous artist has a long history of leaving art works and installations everywhere, from London to New York to Gaza.
His work is almost always politically driven and aims to leave a message for his audience. So prized is Banksy's artwork that once a piece has been discovered it is very quickly protected to save it from collector's hands wishing to profit from it.
Check out the trailer for Dismaland below. What do you think? Would you visit Dismaland?
Photos courtesy of Google images