Woman Creates Stunning DIY Wall Art Out of Sticks, Leftover Wood and Cheap Fairy Lights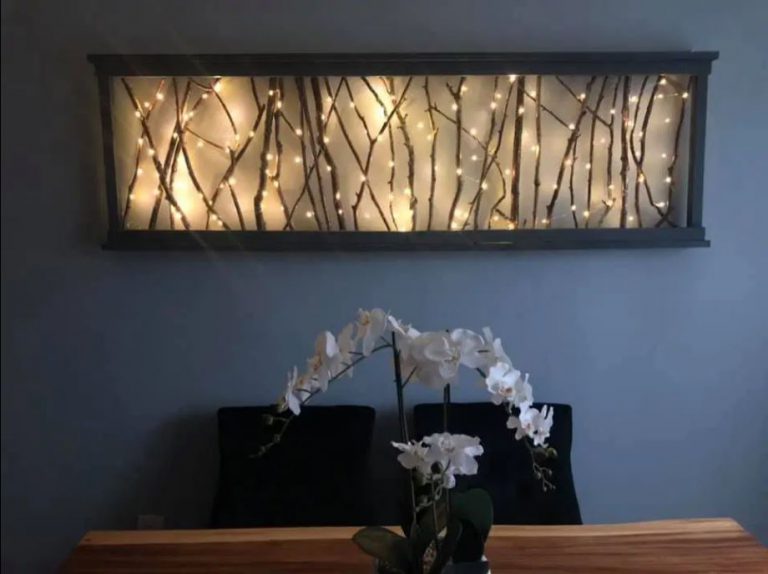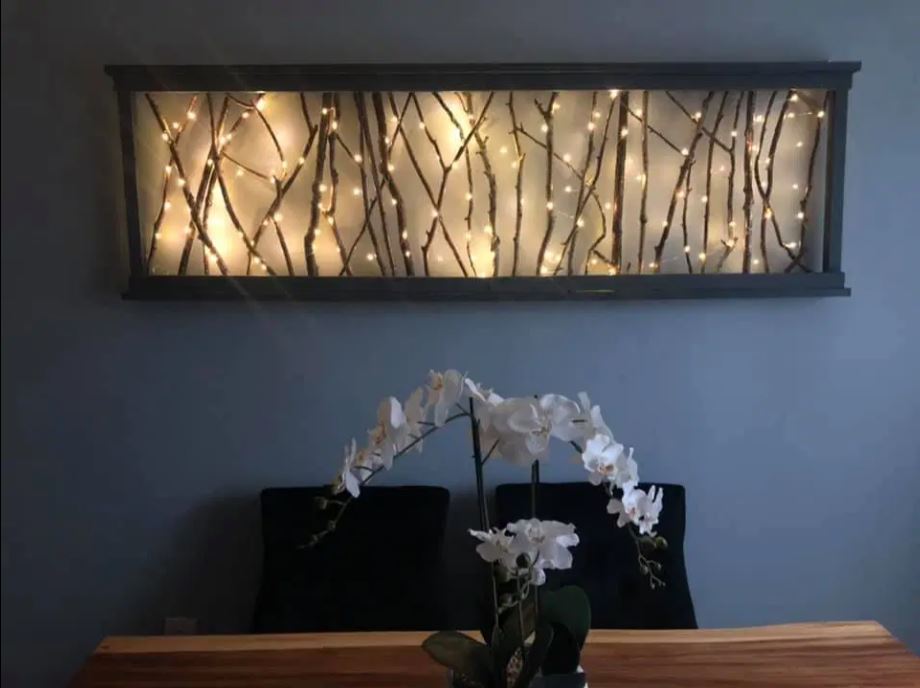 Woman Creates Stunning DIY Wall Art Out of Sticks, Leftover Wood and Cheap Fairy Lights
A woman has created a gorgeous wall feature for less than AUD$25 with some cheap fairy lights and bits and pieces she found lying around. Her stunning DIY wall art has gone viral on a UK DIY budget group as people realise that something beautiful can be made with very little skill or cash.
Crafty woman Maria Smith tackled her first "recycled project" over the weekend and took to the Facebook group DIY on a Budget to explain how she made her wall art.
She wrote: "This is my first recycled Wall Art project. Cost me just the lights at £3.99 (about AUD$7) and clear lacquer spray at £5.50 (AUD$10). The paint I already had."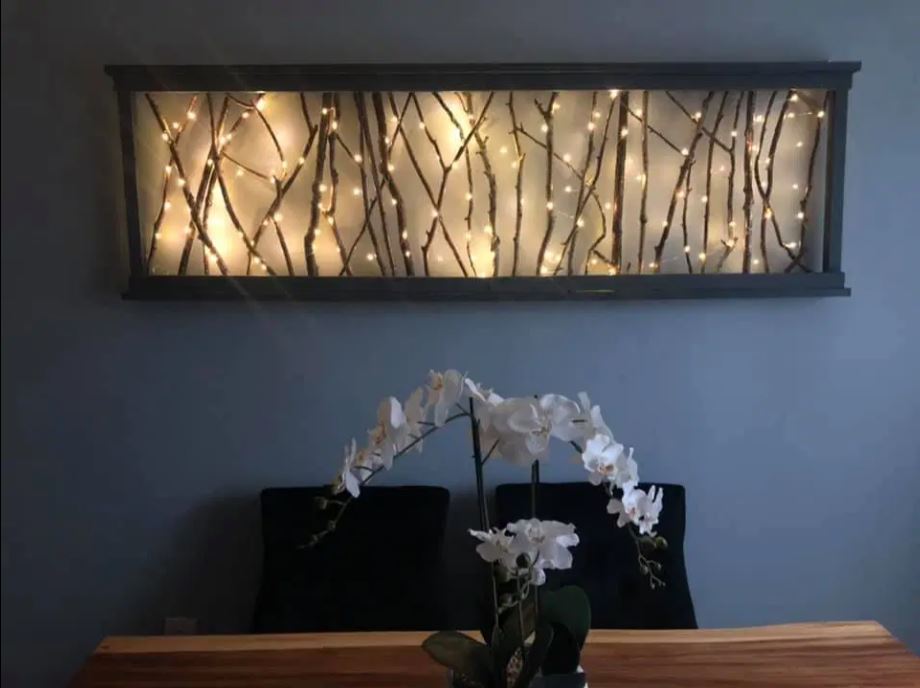 "The branches were from the woods whilst walking with my son and dog (that were lying on the ground . No trees were harmed) Wood glue which I had already and a few nails to connect the wood together.
Maria added: "The wood was old bits of wood which I was going to throw away. Total cost £13.48 (AUD$25)
Her post has racked up over 23,000 Facebook likes, with thousands more gushing over her DIY design.
Many people couldn't believe how fantastic Maria's project looked, especially seeing as it was so cheap and appeared so easy to make.
Sharing in the comments about how she made the frame, Maria explained: "I had some old bits of wood in the shed and nailed them together. Could use any wood. And then paint it.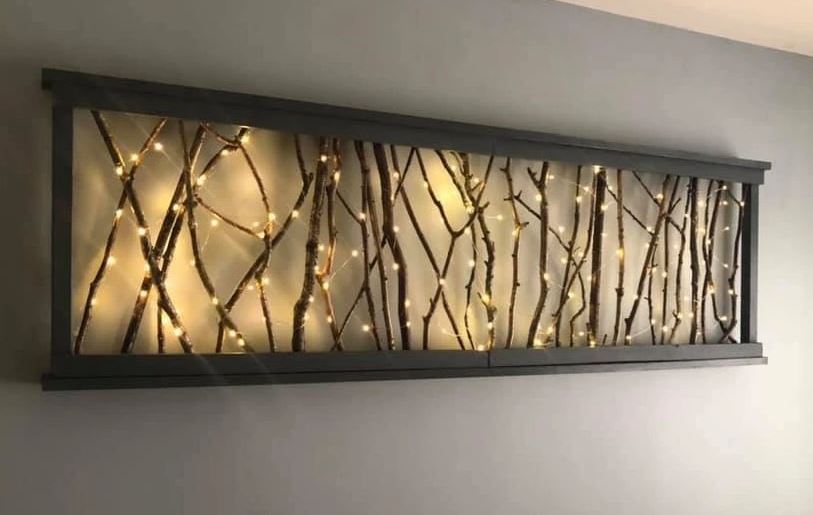 Others noted that the wall art would look awesome hanging over the bed or in the entryway or foyer over a console table.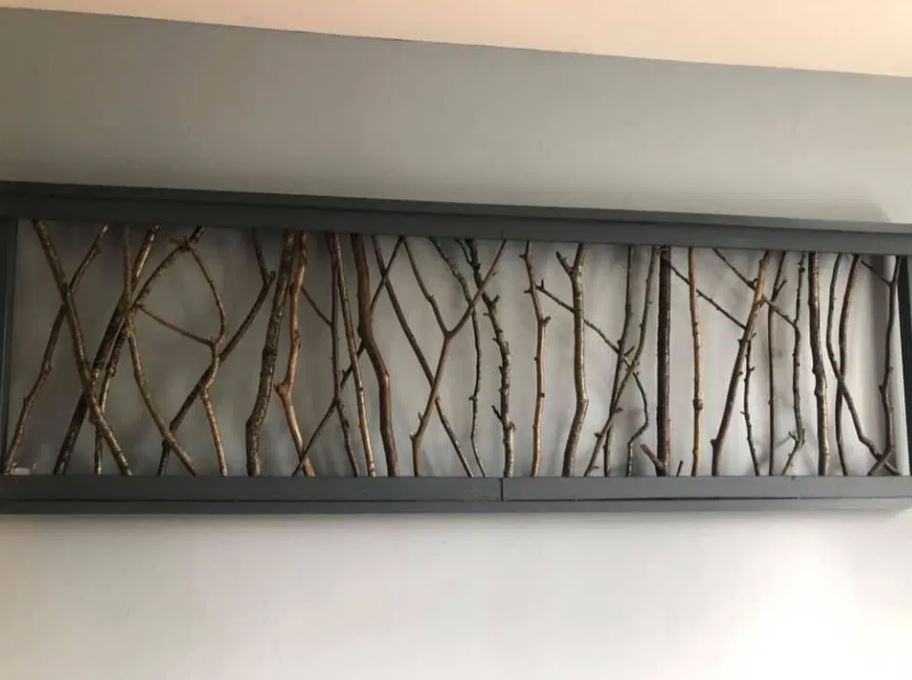 Speaking to all of the praise, Maria admitted that she had just used what she had in her shed: "As I was clearing my shed out and didn't want to throw things away. So I thought I would recycle."
"Your wall art project is amazing," one person wrote.
While another shared: "That's lovely it's so calming."
Many people were so impressed that they vowed to make one themselves: "Absolutely beautiful! Going to make myself one."
What do you think? Is this a fun project for you to tackle this weekend?
Source: Facebook/DIY on a Budget