Woman's Scathing Response to Being Told She's Too Weak for a Landscaping Job Goes Viral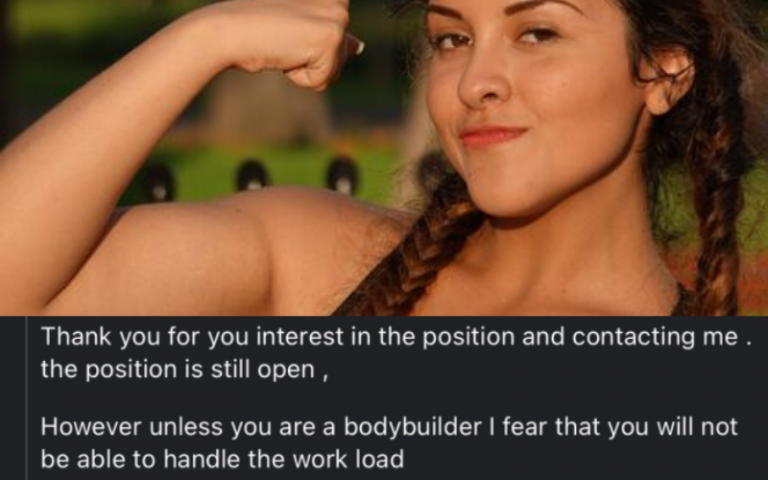 Woman's Scathing Response to Being Told She's Too Weak for a Landscaping Job Goes Viral
A woman's scathing response to a sexist email she received from a prospective employer telling her that she's too weak to work for them has gone viral on social media.
A Twitter user from Manchester in the UK named Dan shared a bizarre email his sister Charlotte received after enquiring about a landscaping job recently.
The email my sister got from a landscaping company job she applied for vs. The one she sent back ? pic.twitter.com/W9LSjyXrBP

— ??? (@dzzzny) July 29, 2021
Steeped in sexism and casual misogyny, the email patronisingly suggested that only a female bodybuilder could handle the role advertised.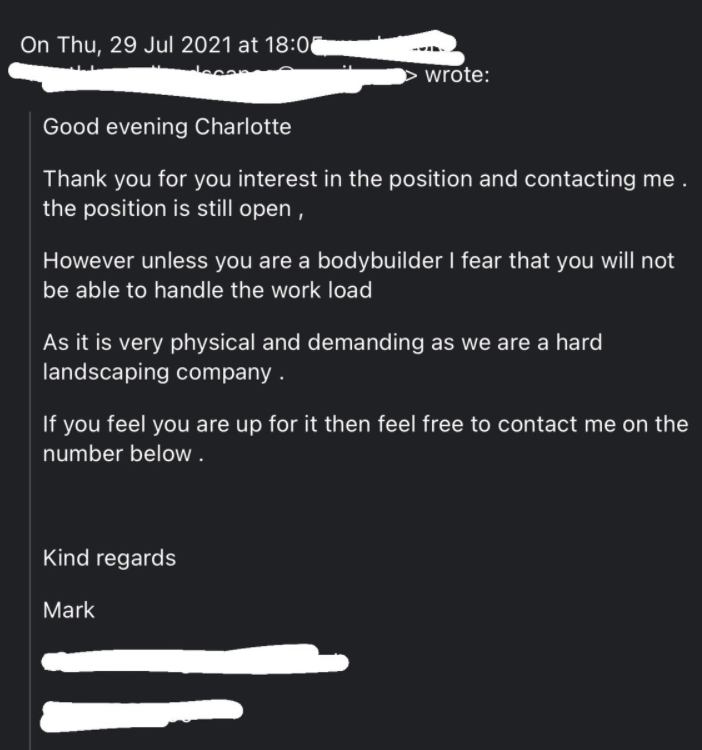 Well, Charlotte was having none of that bullshit and shut Mark down hard and fast. We knew it was going to be pure gold once we saw that she had addressed her email to 'Muscle Mark', and it just got better from there.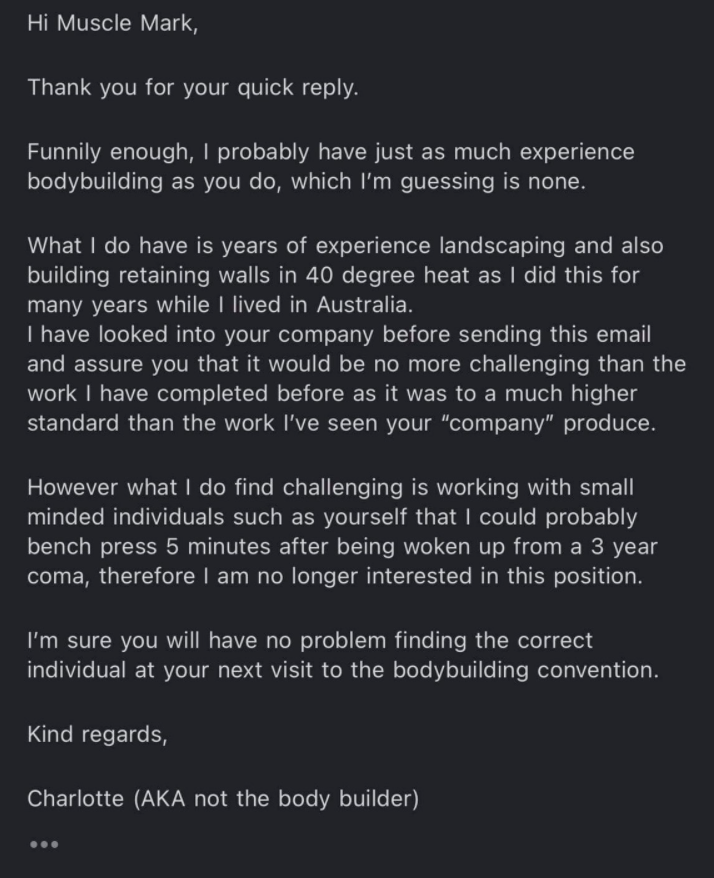 Pure fire! Give him hell, Charlotte!
The tweet went outrageously viral, garnering nearly half a million likes in less than 24 hours.
Muscle mark didn't stand a chance pic.twitter.com/5GXWbZ6H3o

— Sofie ? (@sofetheoaf) July 30, 2021
"muscle mark" pic.twitter.com/XfbUWS1t4x

— Zaheer (@SageZaheer) July 30, 2021
I worked as a landscaper as a skinny 18 year old in the heat of the summer. I laid heavy sod, dug holes and trenches, and did many other arduous tasks. I still do my own yard work. The employer's response was absolutely condescending and sexist, and she dodged a bullet.

— Heather Stevenson (@hmschicalta) July 30, 2021
This ⬆️ pic.twitter.com/6Jq7N7jQeh

— Jenna Rose G. (@Azure129) July 30, 2021
Naturally though, for every person cheering Charlotte on for her response to Muscle Mark, there was another putting her down for it.
She comes off like a brat and no employer is going to want to hire her after she offered that snide reply and you have now broadcast it to the world. Well done!

— Matt Walsh (@MattWalshBlog) July 30, 2021
I get where she's coming from and why she'd be upset but the guy was just making sure he wasn't wasting anyone's time. Landscaping or construction jobs are very physically demanding and sorry to say most people can't handle it. And the boss knows that. And she acted like a child.

— Brandon (@Bran_Fakes) July 30, 2021
Nah, not having it! Charlotte's response was perfect.
Source: Twitter/Dan