LEGO® Technic™ Dom's Dodge Charger Review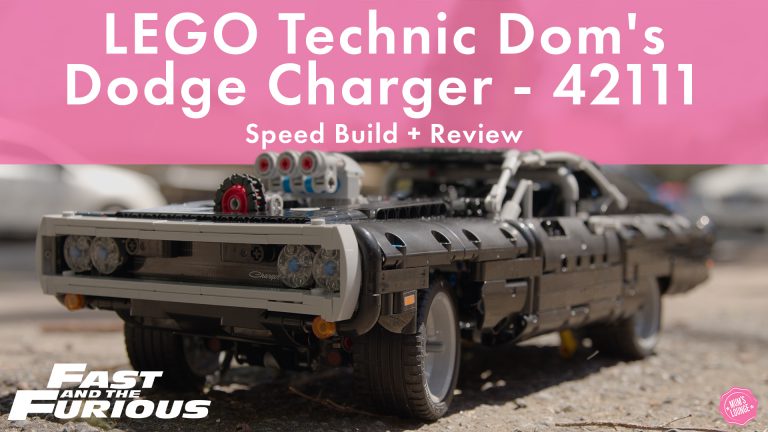 LEGO® Technic™ Dom's Dodge Charger Review
Car enthusiasts and Fast & Furious fans will love the LEGO® Technic™ version of Dom's Dodge Charger. Designed in collaboration with Universal Studios and Dodge, this LEGO Technic building kit is packed with cool features. Not only does it offer LEGO fans hours of building fun, it boasts some pretty awesome realistic moving parts that will appeal to young and old, and makes an impressive display model for collectors.
The Mums Lounge Toy Testers recently got their hands on this grand collectible building kit.
Since the LEGO® Technic™ version of the Dom's Dodge Charger is recommended for 10 years and older, our toy testers opted to enlist the help of their older siblings for the build. The kit contains 1077 pieces, and the instruction manual walks LEGO builders through 358 clearly illustrated steps to complete this striking model vehicle. It's a challenging but rewarding building experience that would make for some great bonding time with a friend or relative. It took our two builders approximately 8 hours to complete over 2 days, but for younger children the project could be broken down into shorter build times over a number of days or weeks, depending on how much time you have to devote to it. LEGO have actually broken down the building process into manageable portions already by placing the pieces into 4 different bags, numbered by the order you should tackle them in. Not only does this make it easier to locate the correct piece at each step, it also minimises the risk of losing pieces!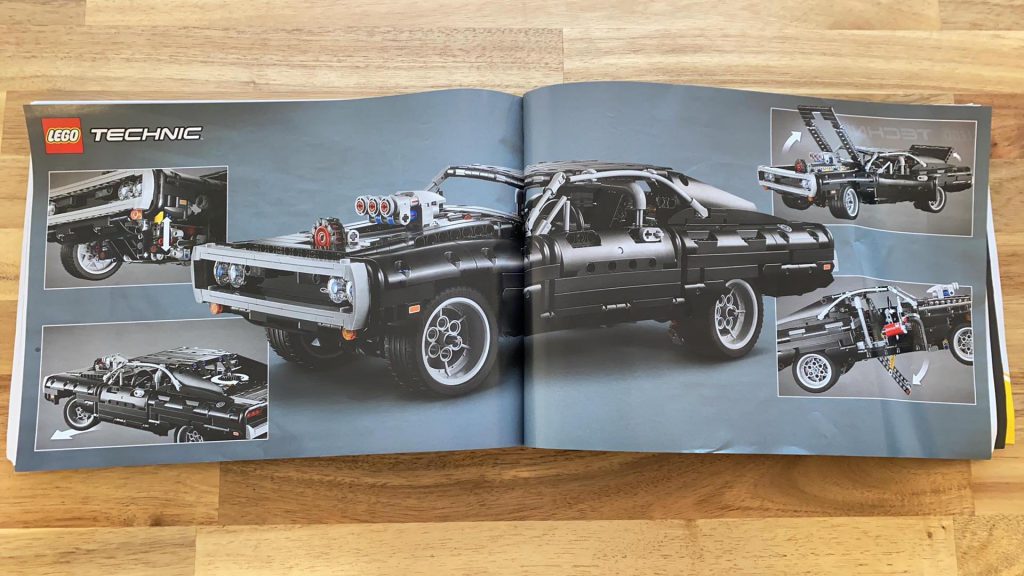 Read some of the things our toy testers really loved about the LEGO® Technic™ version of the Dom's Dodge Charger below:
"It has working steering."
"You can pop the bonnet and see the engine."
"The yellow pistons and chain actually move inside the V8 engine when you push the car along."
"Look! The drivers and passenger's doors both open."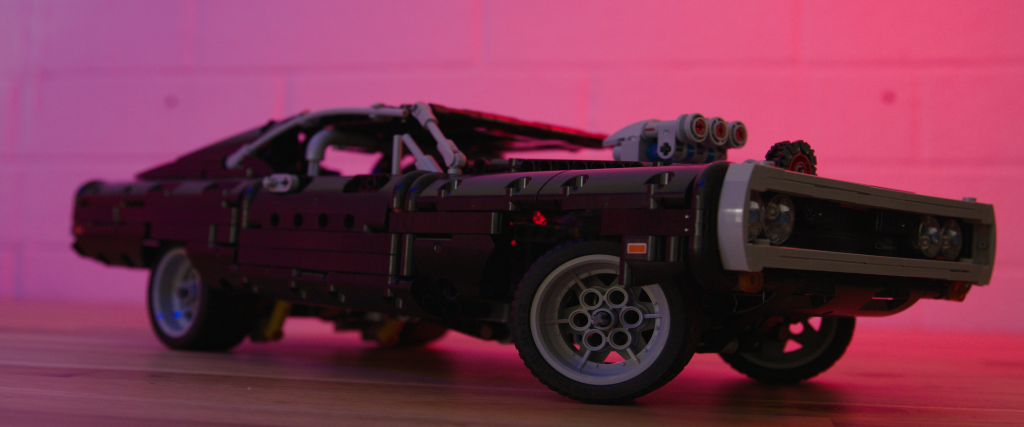 "The car has front and back suspension. Awesome!"
"I love the fire extinguisher and the nitrous oxide cannisters. They are really cool!"
The number plates match the plates that are on the Dodge Charger in the movie Fast & Furious.
"My favourite thing is how you can pull the lever inside the car and the wheel stand bar kicks down. It looks like it's doing stunts and driving on two wheels! It's awesome!"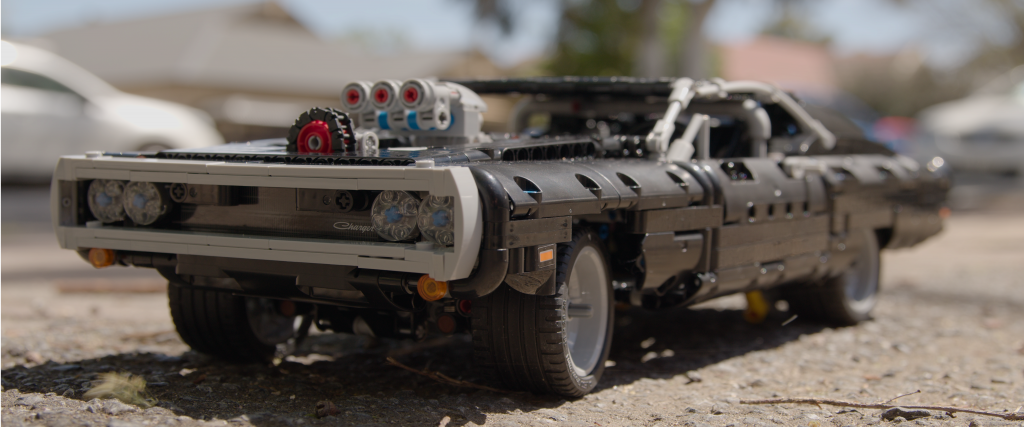 Conclusion
If your child, teen, or an adult in your life is into cars, LEGO collectible models or the Fast & Furious movies, this building kit is a no-brainer. The build is well thought-out and presented in a way that is both clear and concise but also challenging (in a good way) for LEGO fans that want to take their skills to the next level.
The finished model has lots of cool realistic features which make it both a toy with fantastic playability and an impressive display piece that wouldn't look out of place in a bedroom, office or home theatre room.
LEGO® Technic™ Dom's Dodge Charger is available from Big W for $149
For car enthusiasts under the age of 14 who may not have seen the Fast & Furious movies, there is also an awesome computer-animated show on Netflix called Fast & Furious Spy Racers, which is based on the movies. In it, Tony Torreto, the younger cousin of Dom, is recruited by a government agency together with his friends, to infiltrate an elite racing league serving as a front for a crime organization called SH1FT3R that is bent on world domination!