Lindt Master Chocolatier Shares What to Pair with New Lindt Chocolates for a Next Level Chocolate Experience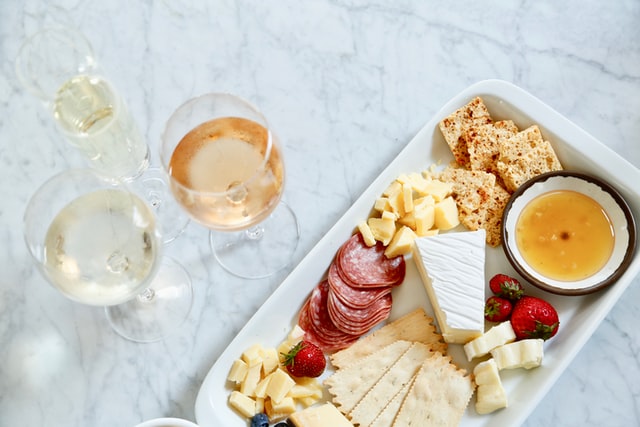 Lindt Master Chocolatier Shares What to Pair with New Lindt Chocolates for a Next Level Chocolate Experience
If like me, you find it hard to imagine anything more delicious and indulgent than your favourite Lindt chocolate, prepare to be blown away by the brand's latest offerings – Milk Chocolate Caramel Squares and Dark Chocolate Sea Salt Caramel Squares.
"We wanted to remind chocolate loving adults of the pleasure of enjoying the highest quality chocolate without occasion, just for the pure love of enjoying chelate," eplains Lindt Australia Master Chocolatier Thomas Schnetzler. So whether you buy it as a gift, share it with others, or keep it for yourself, Lindt Caramel Squares are the perfect indulgence."
To get the most out of the indulgent experience, rather than hiding out in the pantry so you don't have to share, (hey no judgment here), consider waiting until the kids are in bed or at daycare/school and taking your time to enjoy some time for yourself, by pairing the chocolate with something that'll make your taste buds do backflips!
How to Pair the Lindt Caramel Squares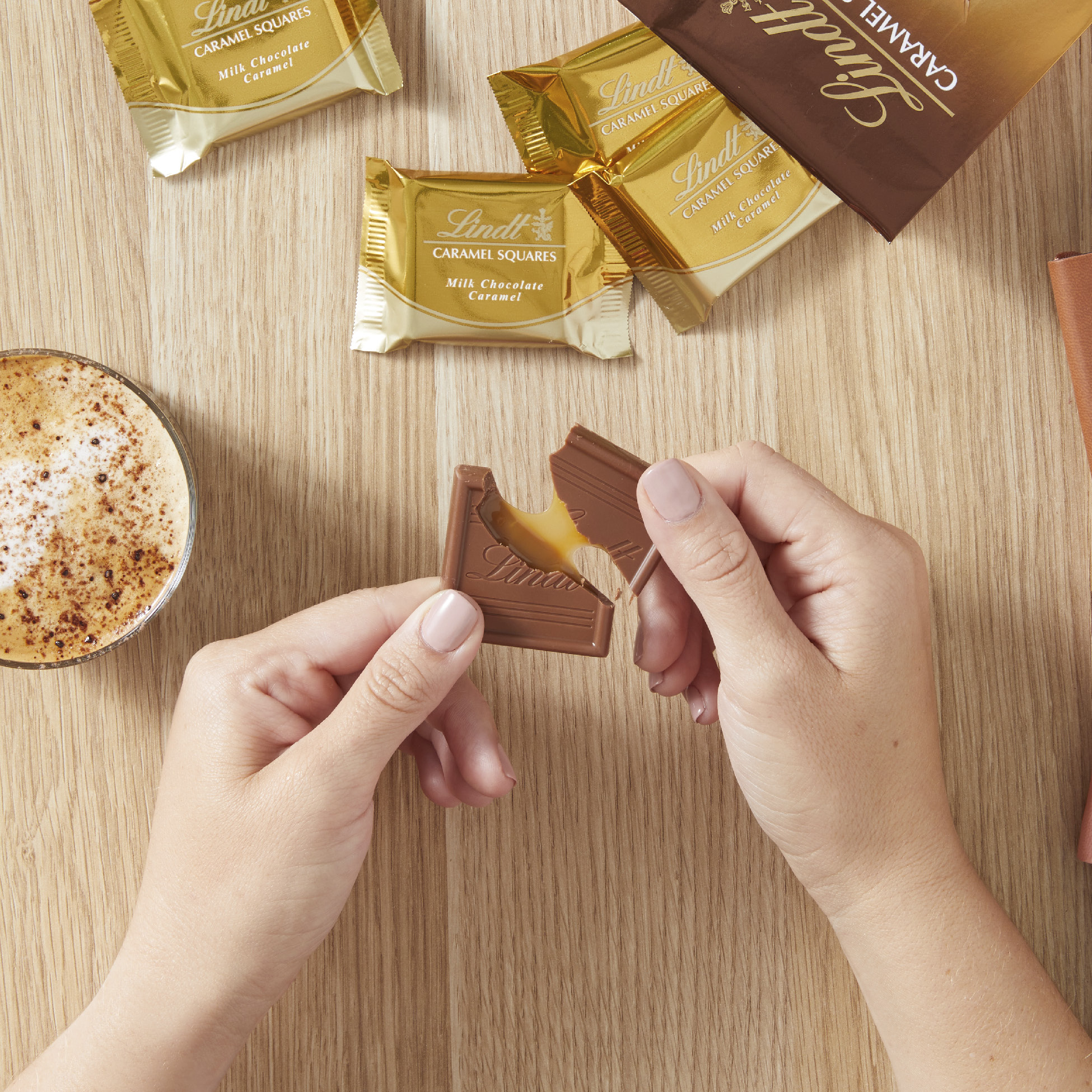 Milk Chocolate Caramel Squares
Encased in Lindt's finest milk chocolate, consumers can expect rich notes and natural caramel flavours – a trademark for Lindt milk chocolate. The caramel itself is rich and velvety, balanced in sweetness.
"For those tea and coffee drinkers," explains Thomas who is one of only eight Lindt Master Chocolatiers in the world, "try pairing this delicious indulgence with a cappuccino, English Breakfast tea or Earl Grey tea, with just a dash of milk. For the cheese and wine lovers, the milk chocolate squares are exquisite with a dessert wine lie a Souternes or double cream brie."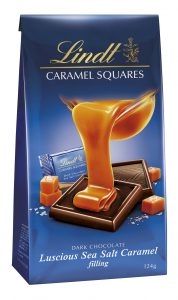 Dark Chocolate Sea salted Caramel Squares
The mild balance dark chocolate with elegant cocoa notes and rounded flavour is the perfect counterpart to the rich, decadent caramel. The addition off sea salt brings out the complexity and delectable sweetness of the caramel and harmonises the flavour profiles of both chalet and caramel.
"Try sampling this bite size chocolate pleasure with a strong coffee such as a 3/4 latte or Cortado, green tea, Prosecco or a mature cheese such as Parmigiano Reggiano," advises Thomas, "You won't be disappointed!"
You can find more pairing suggestions for your favourite Lindt chocolates on the Lindt website here.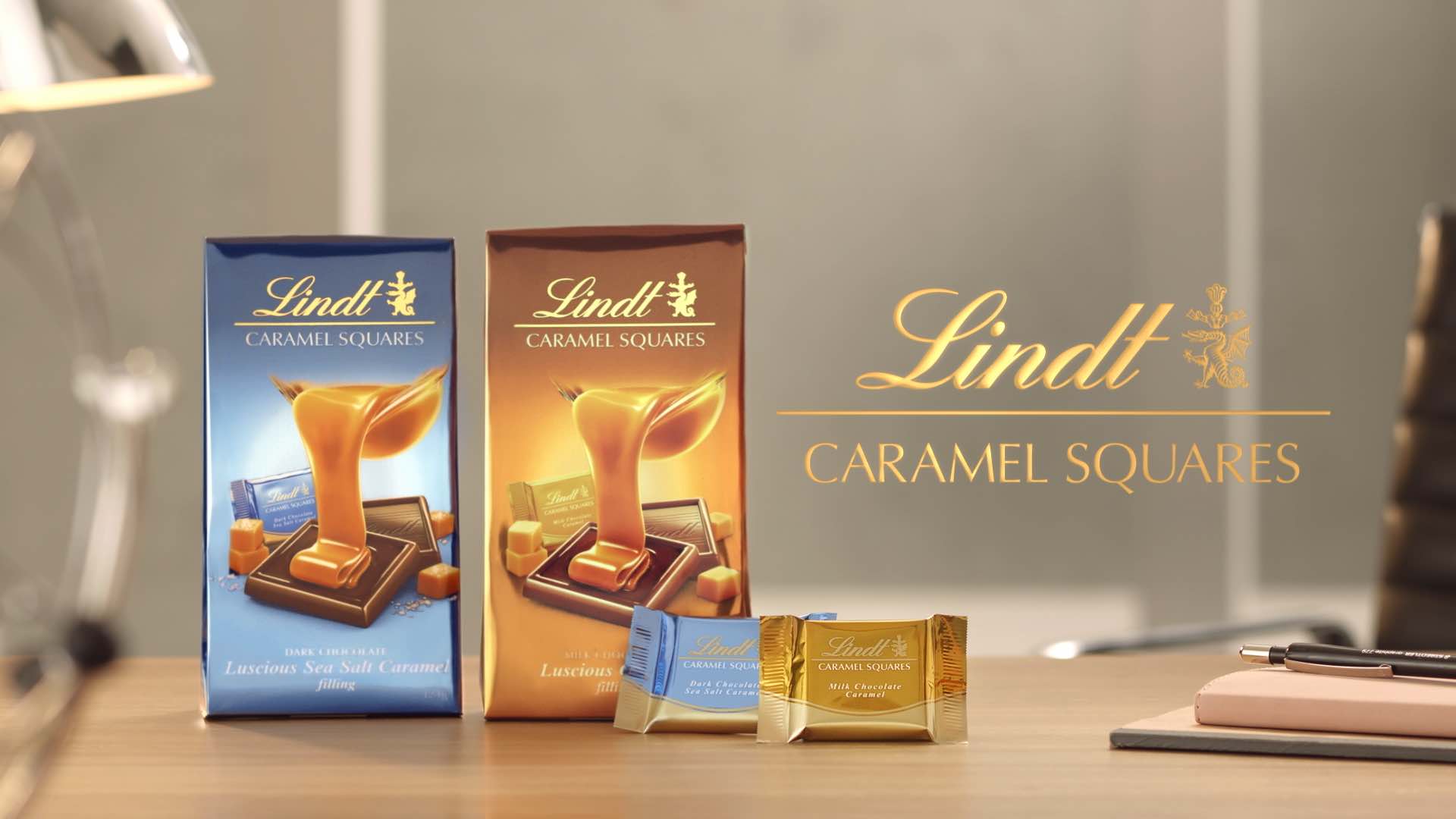 Win a Secret Stash of Lindt Caramel Squares
Keen to give them a try for yourself?
Lindt Australia are giving away 10 secret stashes!
Head over to their Instagram page to enter! Good luck!
View this post on Instagram