Bright Star Kids Christmas Gift Guide & Giveaway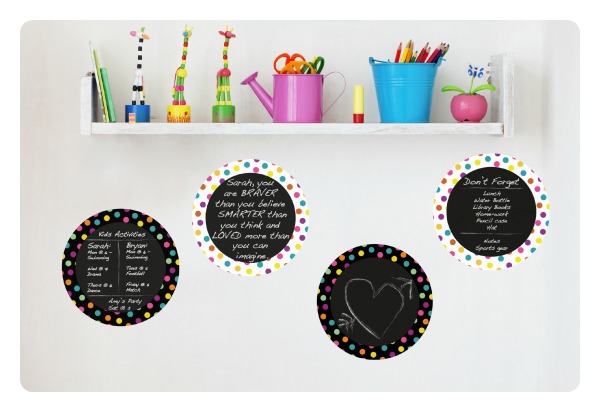 Sponsored post
With their gorgeous range of removable wall stickers, height charts, canvas art, kids clothing and labels, Bright Star Kids have the perfect gifts for your little people this Christmas. With the option to personalise many of the items, Bright Star Kids make finding something unique that your child will love super-easy.
Here are the Top Ten Gift Ideas from Bright Star Kids this Christmas: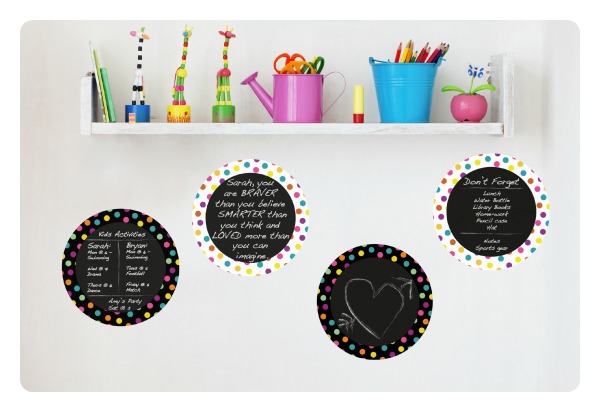 Spotty Chalkboard Dots Wall Stickers
Gentle on walls, and fully removable and reusable, this gorgeous wall sticker kit makes the perfect creative space in your home. The kit includes 4 jumbo patterned removable fabric dots, and 4 large black chalkboard dots. Available in spotty pink and white, or spotty black and white. Shop here

Preschool and Daycare Label Kit
The preschool and daycare label kit includes 160 labels, including both stick on labels and iron on labels for clothing. Stick on labels are safe to use on containers that go in: dishwashers, microwaves, sterilisers and freezers. Iron On labels are safe to use in washing machines and tumble driers. Labels can be personalised with your child's name, with your choice of font style, colour. Choose from over 100 cute icons to go beside your child's name to suit their personality, likes or interests. Shop here
Small Name Labels
Measuring 6cm x 2cm, the small name labels are perfect for sticking on your child's cups, containers, toys etc. (Anything that they don't want to lose! Personalise with their name, choice of icon, colour and font style. Shop here

Household Labels
Organise your kitchen and pantry jars and containers with these high quality, clear, vinyl labels. The pack contains 50 small, 51 large and 8 blank household stick-on labels. Shop here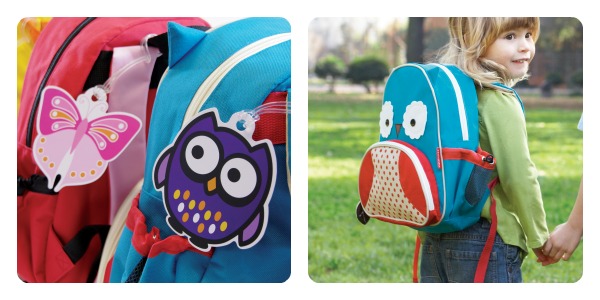 Bag Tags
Personalise a cute bag tag for your child's school/kinder bag or lunchbox, making it easy for them to identify their bag. Shop here
Owl School Bag
This gorgeous owl school bag is perfect for school or kindy. Made from quality material, the lining is made for easy cleaning, meaning keeping it hygienic is a breeze. The bag also includes an insulation pouch for snacks and a side pocket for a drink bottle. Shop here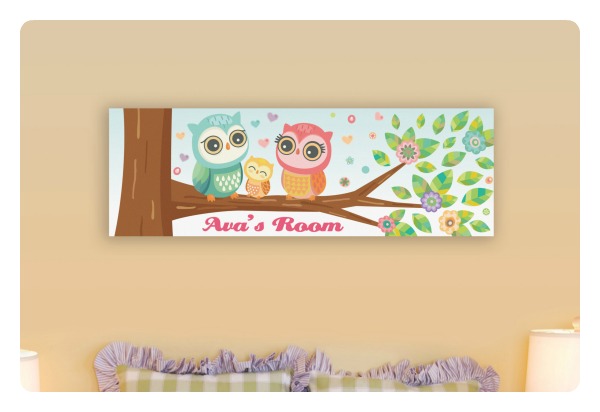 Owl Canvas Art
This adorable owl art canvas can be personalised with your child's name for the perfect Christmas gift. Shop here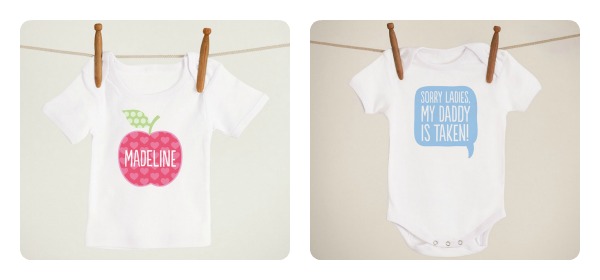 Lovely Apple Clothing
Available in a range of styles (bib, singlet, romper, child's t-shirt) and sizes, these 100% organic cotton kids clothes can be personalised with your child's name. Other designs also available. Shop here
Sorry Ladies, My Daddy's Taken Clothing
This cheeky design also comes in a range of styles and sizes, made from 100% organic cotton. Shop here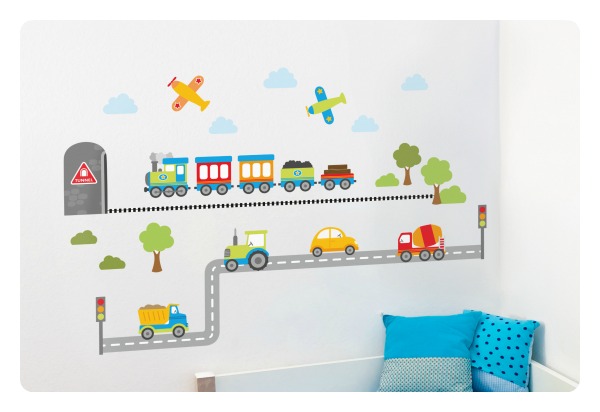 Transport Wall Sticker
Suitable for bedrooms, toy rooms and more these uber-cute transport wall stickers are removable and reusable. The transport wall stickers pack contains 20 individual wall sticker, including roads, cars, trucks, planes and clouds. Shop here
Giveaway
Bright Star Kids are giving Mums Lounge readers the chance to win 1 of 2 $50 gift vouchers to spend in the online store. To enter simply follow the instructions on the rafflecopter widget below. Good luck!