Coco-Scalp Review: Seborrheic Dermatitis and Psoriasis Treatment for Itchy Scalp Conditions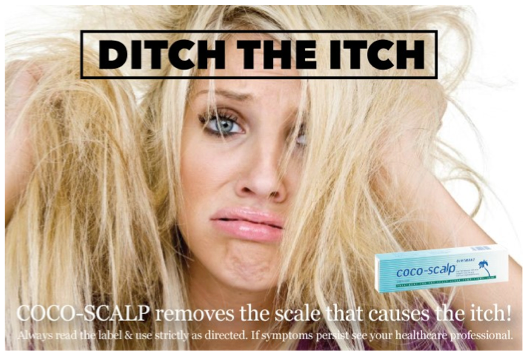 Sponsored post
Coco-Scalp Review: Seborrheic Dermatitis and Psoriasis Treatment for Dry and Itchy Scalp Conditions
Last month we invited 7 members from our online community suffering from a range of scalp conditions: Psoriasis, Eczema, Seborrheic Dermatitis and Dandruff to trial a unique ointment formula called COCO-SCALP.
One thing that was clear from the responses we received was that many of you suffering from uncomfortable scalp conditions experience a considerable degree of frustration in your attempts to control it.  Trying a vast array of products and medicated shampoos in the search for relief from your itchy scalp can prove costly whilst offer varying, and often disappointing, degrees of success.
Unlike a shampoo, COCO-SCALP, is designed to be applied to the affected area and left for one hour, allowing maximum medicine contact time.
Eczema, Seborrhoeic Dermatitis and Psoriasis Treatment
The unique formulation, in combination with the one hour contact time, is key to breaking down the dry skin and scale that invariably acts as a barrier between the treatment and the skin beneath.  Effective seborrhoeic dermatitis and psoriasis treatment pentrates the scaly barrier to soothe and treat the itchy scalp at the source.
You can read more here about what makes COCO-SCALP unique, and also why your shampoos may not be suitable to break down the scale and penetrate and soothe the skin beneath.
COCO-SCALP is specially developed by Dermatologists and is steroid-free.
The results are in, and this is what our reviewers had to say about COCO-SCALP:
Interestingly, one of our reviewers, Juliet, also reported using it to treat the dermatitis on an area other than her scalp.
'I actually used it for dermatitis on my hands and they feel less tight and itchy. My dermatitis really flares up in winter and this has been amazing. I used it at times when I didn't need to use my hands for an hour or so, and the difference was remarkable in just a few days. I will definitely be recommending COCO-SCALP to my friends and family, and will be asking my local Pharmacist to stock it.'
~ JULIET
Read more about our other reviewers specific conditions here.
COCO-SCALP is not a shampoo, and it is not a steroid.
The special scalp formulation of salicylic acid breaks down and removes dry and itchy scale associated with Psoriasis, Seborrheic Dermatitis and Dandruff, allowing the Coconut Oil to moisturise and soothe the skin beneath, providing relief from what can be painful, irritating and embarrassing itchy scalp conditions.
It is clear from the results that COCO-SCALP has proven to be a reliable treatment for the range of itchy scalp conditions suffered by our reviewers, with all of them noticing an improvement in their condition, and relief from the irritating symptoms that they cause. Considering 6 out of 7 of the COCOSCALP users will be asking their Pharmacist to stock COCO-SCALP so they can continue using it, COCO-SCALP has proved itself worthy of the MMG Mums' Thumbs Up Seal of Approval.
COCO-SCALP is suitable for adults and children over 12 years. Always read the label and use strictly as directed. If symptoms persist see your healthcare professional.
If you are looking for a solution to your itchy scalp condition, or a sebhorreic dermatitus, eczema or psoriasis treatment ask your pharmacist for COCO-SCALP.

This giveaway has ended