How To Achieve The Wholesome Hair Look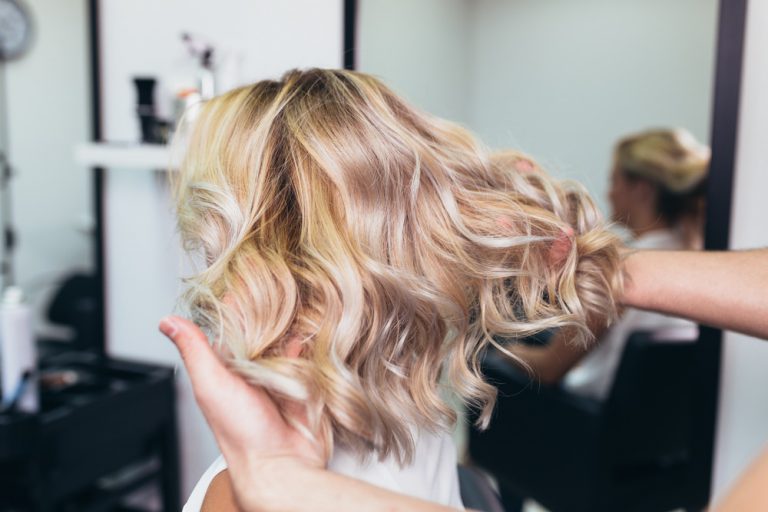 How To Achieve The Wholesome Hair Look
Sponsored post
In 2018 hairstyles are reflecting the fresh, natural, girl-next-door look, which kind of fits if you consider the booming fashion trend towards activewear and clean eating.
The casually thrown-together look of soft, tousled waves or windswept beachy hair looks fabulous when teamed up with the latest gym gear as you shop in the farmer's markets on a Saturday morning. But we all know there's a lot of work that goes into perfecting that effortless, casually chic yet wholesome look, particularly when it comes to haircare, so how do we achieve it?
Choosing the right shampoo and conditioner
Choosing the right shampoo and conditioner tailored towards your hair type is imperative if you want to be able to perfect the gentle, tousled hair look which has shine and bounce.
Consider your natural hair type – fine, coarse, thick, straight, wavy, frizzy, limp – or normal if you're lucky. Factor in the chemical treatments your hair receives – such as bleaching and semi or permanent colouring – as well as the frequent styling it is subjected to with hair dryers, straightening irons, curling wands. Then select the shampoo and conditioner that best suits the state of your hair.
Consider the newest haircare range from the Hairhouse Warehouse, Juuce. Juuce brings us shampoos and conditioners for coloured hair, damaged hair, blonde hair, hair that lacks body, ultra dry hair and more.
Hairhouse Warehouse have dozens of much-loved brands of shampoos and conditioners tailored to manage every hair type you can think of, so you can easily find one to suit you.
Navigating the vast range of styling products
When selecting styling products you need to consider the look you want to achieve andyour individual hair type, to get the best result. Here are some tips on which products to look for in the extensive range at Hairhouse Warehouse:
If you want to put gentle waves into fine, limp hair, a heavy, oil-based product won't work, but a dollop of the Juuce Xagerate Mousse scrunched into damp hair will add volume and shine to lifeless hair.
If your waves tend more towards frizz, the Pure Shaping Serum will give maximum shape while controlling frizz and providing body and shine. This sculpting serum protects your hair and provides a natural style.
Waves tend to reflect less light than straight hair, so a product with added shine is important if you want your windswept locks to look vibrant and healthy. Try Davroe's Brilliance Shine Mist if your hair tends to be dull or dry.
And if you love that lightly messed beachy look, the Pure Sea Salt Spray will give great hold and replicate those frizz-free, firm-hold, texturised waves which occur when you swim in salt water.
Styling with curling wands or irons
Hairhouse Warehouse have a great selection of curling irons. For loose curls or waves apply a curling iron to large, sectioned pieces of completely dry hair for up to seven seconds. Use a curling iron with a large barrel size to create bigger curls which can then be shaken out and lightly sculpted with your fingers for big, relaxed curls or gentle waves.
Remember to always use a leave-in heat protectant spray before applying heat to your hair. NEVER have your curling iron hotter than 400 degrees or you will damage your hair. A temperature set between 200 and 350 degrees is ideal for most hair types.
Upkeep between salon visits
Styling products can cause a build-up of residue in your hair and heated styling tools can cause damage, especially to dry hair which is chemically treated. Between salon visits use a clarifying shampoo once in a while and apply treatments regularly to help nourish, strengthen and protect your hair, making it easy to rock that wholesome wavy hair look.