Find Out Why These Aussie Mums are Raving About Dominant Home Care Cleaning Products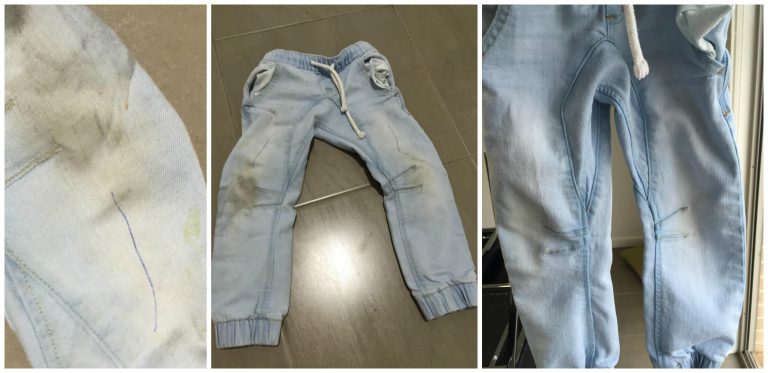 Find Out Why These Aussie Mums are Raving About Dominant Home Care Cleaning Products
Community product review
How happy are you with your current cleaning products? Do they perform as well as you'd like? Do they represent good value for money? Are they safe to use around your children and pets? Are they environmentally friendly? Would you consider changing to a new brand if they ticked all the boxes and saved you money?
Last month we invited 15 members of the Mums Lounge community to trial a selection of Dominant Home Care cleaning products in their home and share their thoughts. Here is what they had to say:
Bianca Richardson
They are fantastic I am so impressed with how well they work. Being concentrated they give so much value for money. Love the fact they are safe to use with my immunosuppressed kids and my dog who has severe allergies.
I love the laundry powder it is fabulous my clothes smell clean and stains are removed even if I don't use the stain removal products
Dishes and dishwashing liquid compare Palmolive and Logix dishwashing tablets. The products are exemplary compared to these and barely any scrubbing required.
Not yet as I still have a lot to use but will be purchasing floor cleaner for sure
Josie Storey
Definitely last longer the multi purpose spray is awesome and we will have this for so much longer
It was amazing all of the products. Even based on the value for money and how long you get out of them. The dishwashing liquid is great cuts through grease and grime. The chrome and glass cleaner is great on bathroom mirrors. The laundry powder and the washer booster also great only need a little bit and they really work. The kid use the roae scented bath wash for the bath.
It is great value Aussie made cruelty free and such a great range.
Kathrine Hastwell
That is  a white piece of paper next to my daughter's white top (in the second photo) after a day at Woodhouse. It was the ultimate test for my new cleaning products but i didn't think even a miracle would save it!
BUT… the top is spotless! Zoom in to the photo and look!! I would never have believed it! No soaking, just the Dominant liquid pre wash spray and a half a scoop of the laundry soaker booster in the front loader! Absolutely gob smacked! It actually looks cleaner than it was a year ago!
Jennifer Cutler
Due to your products being effective I used a fraction of the amount I usually would. The All Purpose cleaner was fantastic in cleaning everyday surfaces which would usually involve quite a few Chux wipes. The glass cleaner similarly was very effective in achieving desired result with one application. The only product that I used same amount as previous product was the hand and body wash for sensitive skin.
Sensitive hand and body wash – lovely scent, very gentle on skin but still felt like I needed rich moisturiser on my skin afterwards
All Purpose cleaner- stand out product and my favourite. Long lasting and gentle to use on many surfaces with great results.
Pre-wash spray – great for removing yellow stains under armpits in work shirts . I used it on my daughters paint stain and it helped fade it substantially.
Glass and chrome cleaner – slightly better results than Windex.
Laundry wash – used a smaller amount compared to my Dynamo laundry wash. Gentle and effective
Booster wash – fabulous when used in conjunction with Pre-wash Spray. Gentle and softer on my clothes compared to Napisan.
Dishwashing liquid- great as it was gentle on my hands, left cutlery sparkly and clean with no residue.
Dishwasher powder – couldn't tell the difference compare to my old dishwashing tablets.
Stand out products were dishwashing liquid and All Purpose cleaner
I am a busy mum of three and personally hate cleaning so if I can find products that are effective, safe and cost effective I will convert. Dominant ticked all the boxes.
Love how they are environmentally friendly and very effective at the same time.
Too many companies are now being foreign owned and I will support local businesses first.
I will [purchase] once I am finished with products. Have recommended products to family and friends
They are cost effective, gentle on skin and environment which is great for young families
Mary-Anne
Gentle yet effective, Dominant's pre wash spray is easy to use direct on stained items and follow through with laundry soaker powder and then wash with laundry powder. Nice and gentle yet strong to clear tough dirty clothes…
Pre-wash spray,
Prepare for dirt away!
Muddy clothes need not be a joke,
With Dominant's pre soak.
Unleash the domestic goddess within,
Place all other products in the bin,
Your clean washing will deliver an enormous grin
I would recommend Dominant as it is easy to use, is biodegradable and cleans your clothes thoroughly yet gently.
Stephanie Gabbana
I used Booster and Soak instead of my usual Vanish. It removed a blueberry stain I had been trying to remove for weeks.
Tried and tested them all and very happy with them. They are economical, have a great fragrance and efficiently worked. I am a new mum so I don't have much time to clean so the efficiency of these products was great. I didn't find myself have to reclean areas multiple times before any results. Glass was streak free and clean first time. Grime on bathroom screen also clean quite quickly.
Remembered mum used them as a child and I noticed on Facebook lots of talk about them and rebranding.
I was really impressed with how simple they were all to use, clearly labeled and diverse beyond they traditional role. The stand outs for me are the surface and window cleaners. One wipe and my surfaces were sparkling!
Tamara Tomkinson
I was amazed with how little I had to use for the same result. Yes it went further I love it!
The stand out is the All Purpose Cleaner. 1 cap per 500ml of water.  I use it on everything it foams up we'll and leaves a lasting clean smell.
The fact that they are septic and grey water safe made me interested. Very hard to find a product that actually works with being great for my home.
Keeping it Aussie made is best for everyone
I still have a lot left. Once gone I will do a full order. Hubby is even impressed by it
I have already been recommending it. I used to work in a cleaning store and recommended it to a few of my commercial cleaners.
Jess Cameron
Washing powder is amazing! I was really hesitant at first as my daughter reacts to literally every washing powered I've tried except for Omo. But this one had no effect on her. Plus it removed all stains after the first wash…even my son's soccer team uniforms!!
I love using natural products whenever possible so I'll be sticking to a few of the new gems I've found with this brand. I love value for money and these products really help keep the weekly budget in check too!
Tracey Salsman
Much! The laundry powder is AMAZING and after using it for the last 2 weeks it hardly seems used at all. I do A LOT of washing with having family day-care here so it's great to find such a great product.
I was skeptical coming into it as I recently made the decision to make my own cleaning products to try and stay away from harmful chemicals, however I have been pleasantly surprised! The dishwashing liquid, laundry concentrate and the glass cleaner have been the stand outs for me. You use so little to get such awesome results!
After deciding to make my own cleaners I really just how time poor I am! So I wanted the opportunity to try a product that was not only as good as they said at cleaning, but great for the environment too.
Australian made means we are supporting our own economy and Australian businesses.
Sarah Tai
I have been using the washing powder which is something we go through a lot! It is lasting a lot longer than the normal liquid we would use.
I have used them all however my favourite so far is the laundry booster. I used this to remove the stains (dirt, ink and paint) from a pair of light blue jeans my son had worn to day care. They were like new again!
I am always searching for a great line of cleaning products that will cater to all our allergies and still maintain a great clean.
I found that the dishwashing powder didn't work as great as what I would normally use. Everything else has been fantastic.
Jocelyn Lambert
I usually use Pine-O-Clean on my floors for mopping. I have to put at least 1/4 cup to get results. I trialed the Dominant All Purpose Cleaner on my floors.
I found less than a cap full added to 5 litre bucket to mop my floors went a long way. I also loved the noticeable fragrance left behind, after mopping my tiled floors.
I love them all.
One standout is the dishwashing liquid. I used a very small amount and got great results. Clean dishes and no leftovers to scrape off. I also love the glass cleaner, streak free and again less to use as once treated. These products are going to last me ages.
I was tired of not getting the best results from supermarket and brand names. I like that you can reuse the bottle and the products are concentrated and work!
I'm from a family who loves to clean and take pride in a clean home and family clothes. I would definitely recommend and speak about Dominant products to my 3 sisters, their families and mum. Also I work at a school, so I will be mentioning the products and would like to use on the students desks to give them a good freshen clean.
Gabrielle Hynes
I love the All rounder All purpose cleaner it lasts a lot longer than the multi-purpose cleaner I use. Smells nice and clean even though I do prefer using essential oil based products. What I do like about the All Rounder is all the different uses instead of using a range of different products.
I trialed the All Rounder All purpose cleaner, No Streaks Glass and chrome cleaner, Dishes Dish washing Detergent, Front Loader Laundry Powder, and Booster Laundry soaker powder. What I like about all these products is that they are environmentally friendly, phosphate free, biodegradable and all seem to do a great job. The stand out product is The No Streaks Glass and Chrome Cleaner being that I clean a lot of glass and this product cuts down on the time I usually spend cleaning windows. Thank you for introducing me to your awesome products.
The stand out for me was that the Dominant Home Care Products are environmentally friendly and phosphate free.
I would recommend Dominant products to others not only being that it is earth friendly but also I think it is great value for the dollar.
I believe we should only buy Australian products and support our Australian Businesses
When I get some free time I will be defiantly checking out and buying Dominant products.
What I have used so far Dominant products have been awesome and have done a great job. I love to use earth friendly products as well as products that are gentle on us humans. As I know the importance of not using chemically based products. It is great value for money which everybody loves and does an awesome job as well.
Anne Marie Rich
I particularly noticed the washing powder used a significantly less amount and the clean was better.
The laundry washing powder is the stand out product for me. It uses so little powder and washes up beautifully. I feel like the clothes are softer than when I use my normal liquid (Earth's Choice).
I also use cloth nappies. I was so happy with the washing powder as it didn't seem to effect the absorbency of the nappies, meaning fewer strip washes!
I have a 9 month old and 3 year old. I worry about the level of chemicals in the cleaning products I have at home as thet smell strong to me, so must be even more potent to a child! Like many people, I'm also becoming increasingly concerned about the impact of products on the environment. I have used environmentally friendly products in the past but felt like the quality was compromised. I wanted the opportunity ti see how DHP worked around the home and have been really impressed.
The products really work well. The clean you get from them speaks for itself. I was impressed at how well they worked with such minimum effort.
I like to buy Australian made products where possible but it's not more important to me than quality.
I still have a lot of products from the trial. However, I do intend to make a bathroom purchase in the future.
If I could suggest any ways of improving Dominant products I'd add a little more lemon fragrance to the dishwashing liquid. Again, it must be a psychological thing because the dishes are certainly clean and the suds are long lasting but I just like the fragrance more lemony. I know I'll get used to it though and it wouldn't stop me using it.
Who doesn't want quality, affordable products? The fact that they're safe around little people and good for the environment too is a bonus!
Brooke Carpenter
The All Purpose spray lasts much longer than the Ajax or Pinoclean brands I usually use. I buy one roughly every 2 weeks, however with Dominant, I followed the instructions, made up a spray bottle and have been using it daily. I haven't as yet had to refill. In my opinion it cleans surfaces (tables, benches, cooktop) wonderfully, doesn't leave a greasy feeling or greasy marks behind and is pleasant smelling without being over powering.
The dishwashing liquid is amazing. The bubbles last in the sink for the whole duration of washing the dishes. My cutlery was gleaming silver when washed with Dominant. Dominant didn't leave a greasy residue on any dishes and left them squeaky clean. I found the dishwashing liquid affective on greasy dishes, baby bottles, and dried on food.
The multi purpose spray is highly effective for cleaning hard surfaces. It leaves no streaks or greasy residue behind, lasts way longer than other brands I currently use and leaves surfaces clean with ease.
The laundry booster impressed me! My children wear white school shirts and I can't tell you how many stain removal products I have tried. Primary school age boys aren't the best candidates for the colour white. I have tried bleach, sard soap and every single pre wash stain spray in the supermarket and even resorted to bleach, all to no avail. Each afternoon, the boys remove their school shirts and I pop them into a bucket with one scoop of washing booster added. There they stay until I wash them on Saturdays. I add a scoop of booster with my normal washing powder and the results were astounding. Bright, clean, stain free white school shirts that smell pleasant, feel soft and didn't require the use of several different products to treat stains.
After using a few of the products and observing results, I can confidently say that they work better than the store bought products I usually purchase.
I have already shared with my mother and sister my experiences with some of the products I tried. When using it myself and seeing positive results, I mentioned my findings to them as any product that is effective in its set task is worth sharing.
Natalie Stoute
The dishwashing detergent is brilliant. One tiny amount really gave a good lather and cut through grease. The sponges rinsed clean. The 1 litre bottle will definitely last longer.
I was really impressed with all of the products I was given to review. I actually felt good using products that aren't harmful and are environmentally friendly. The packaging is no-frills but sturdy and made to last. The stand out product is the washing powder and booster. My sheets and towels have never looked whiter! An unexpected bonus is they also seem softer and less prone to creasing.
I haven't been happy with current products and wanted to try a new brand. Tired of wasting money on big brand names with poor performance, this was a great opportunity for me.
The products work, they are cost-effective and environmentally friendly.
Keen to give Dominant a try for yourself? Dominant have put together this fantastic 'Reviewers Favourite Products' deal for you. The first 300 customers to order this pack valued at $59.97, will pay just $39.99 with FREE shipping!