Fisher Price Little People Wheelies Loops and Swoops Play set (RRP $115.99) Giveaway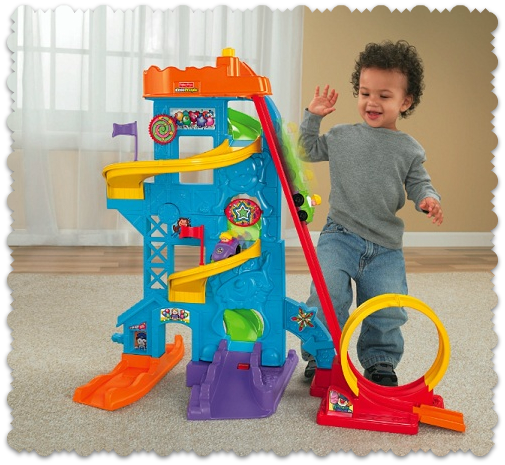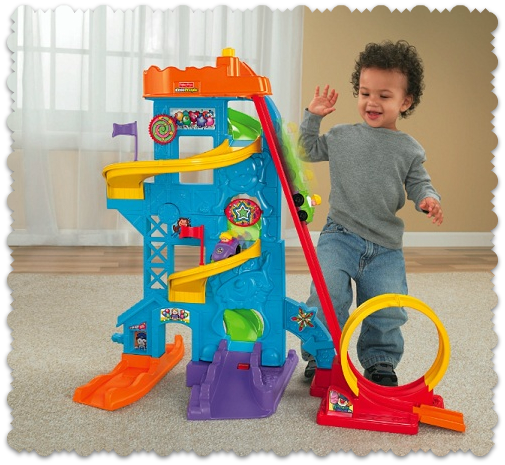 Honk! Honk!
Ding! Ding!
Vroom! Vroom!
You can just imagine the accompanying squeals of delight from your toddler or preschooler faced with 2 feet of the Fisher Price little People® 'Wheelies Loops and Swoops Amusement Park' fun, can't you?
There are spinners, star-shaped lights and fun sound effects that activate as your vehicle zooms by. The bottom level has a ticket booth, 'fun house' mirror, food stand, lift gate and let's not forget the gravity defying loop the loop action that is sure to enthrall your little people.
The set includes four colourful flags that can be
repositioned throughout the amusement park, and two new amusement park-themed WheeliesTM perfectly sized for little hands with four wheels and familiar Little People® characters built right in.
Mums Lounge have 2 x 'Wheelies Loops 'n' Swoops Amusement Park' sets (RRP $115.99) to giveaway, just in time for Christmas! To enter follow the instructions on the Rafflecopter widget below.
Plus, (yes, there's more) you can also enter the Fisher Price competition for your chance to win 1 of 10 $600 prize pack – which includes a $500 amusement park voucher that can be redeemed at theme parks Australia-wide plus the new Little People® WheeliesTM 'Loops 'n' Swoops' Amusement Park play set. Click here to enter