Get Back to School Ready with Name My Stuff: Review and Giveaway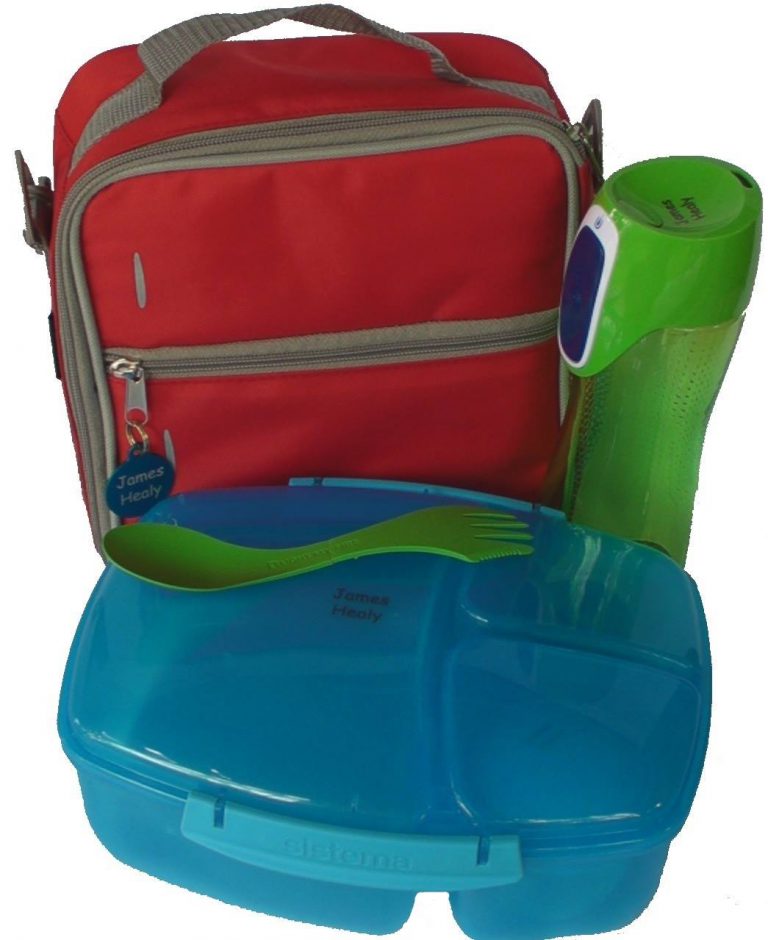 Name My Stuff Review
One thing that I have learned since my boys started school, is that no matter what it is, be it their school jumper, their bag, lunchbox, drink bottle, whatever, if you ever want to see it again, you have to put a name on it!
Things at school have an uncanny knack of disappearing into thin air, never to be seen again otherwise! (And of course, children think we have a never ending supply of cash to replace them!)
Last year my children were sent some products from the lovely Tea at Name My Stuff to try – after she was quietly horrified at how much cling wrap I was using on my children's lunches! Sistema lunch boxes – where have you been all my life? I love the different compartments, and my kids love actually being able to open and eat their lunch – without having to waste valuable play time unwrapping their sandwiches! Not only did everything come with the children's names on them, we also received the Fridge-to-Go lunch bag.
The Fridge-to-Go lunch bag contains a removable freezer panel that you pop into the freezer the night before, and then slip it back into the panel in the lunchbox in the morning. Load up the Sistema lunchbox with healthy snacks, and pop it inside the Fridge-to-Go bag, and the food stays fresh and cool, even during the hot Summer months.
Over the years I have lost count of how many different drink bottles we have used, but the Contigo Swish bottle is by far my favourite. There is nothing more annoying than a leaky water bottle (especially for school kids who are prone to just throwing things into their school bag). I know because last year my eldest son managed to destroy his school reader during the first week of school by drowning it in his school bag with the aid of a leaky drink bottle! Hence why I absolutely rave about the Contigo drink bottles to any fellow school mums who will listen.
You can image it, can't you? The other Mums huddled around the school picnic table at pick up time whispering to one another "Don't make eye contact! Here comes the crazy drink bottle lady!"
Anyway, what makes the Contigo Swish bottles a stand out for me, is the unique AUTOSEAL. It has a little button that you press when you want to sip – (easy enough for kids 3 years and over to do one handed) and release to automatically seal.
They are also BPA-free, and when ordered from Name My Stuff, comes with your child's name permanently marked into the lid.
I have just ordered 3 new ones ready to start the new school year – no more soggy wet books in the bottom of anyone's school bag this year! Ha!
True, they are more expensive than other bottles that are available, but when you consider that I was buying cheap bottles (that leaked) and was replacing them 4 or 5 times during the school year, it is actually a lot cheaper just to buy a really good quality one from the outset.
You can use the code word Jolene to get 10% OFF at the checkout
Name My Stuff is giving away 2 of their Value Packs including:
1 personalised Contigo Swish bottle
1 personalised 2L Triple Split Sistema Lunch box with yogurt tub
1 Spork
Worth $45.85 – only $43.95 as a package
To enter, simply complete the entry form below.