Paper Tree Designs Weekly Magnetic Planner Giveaway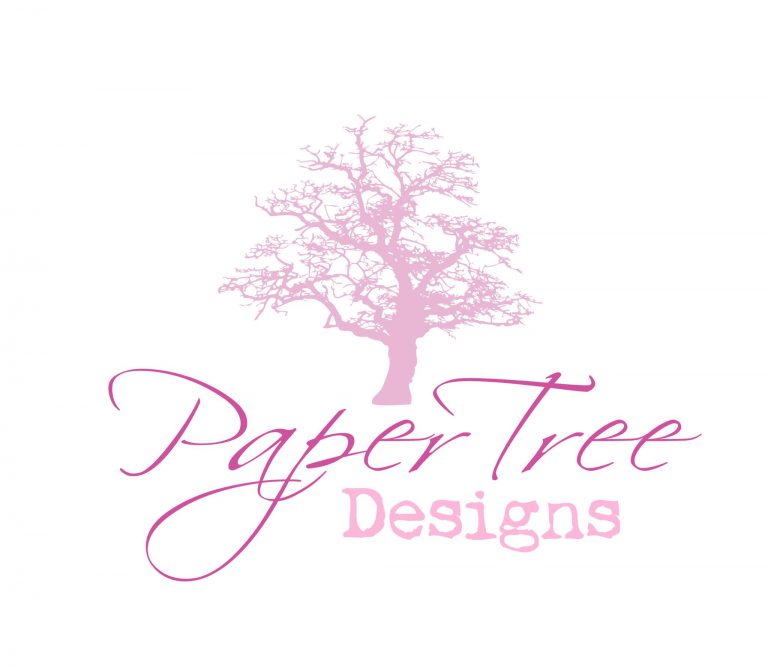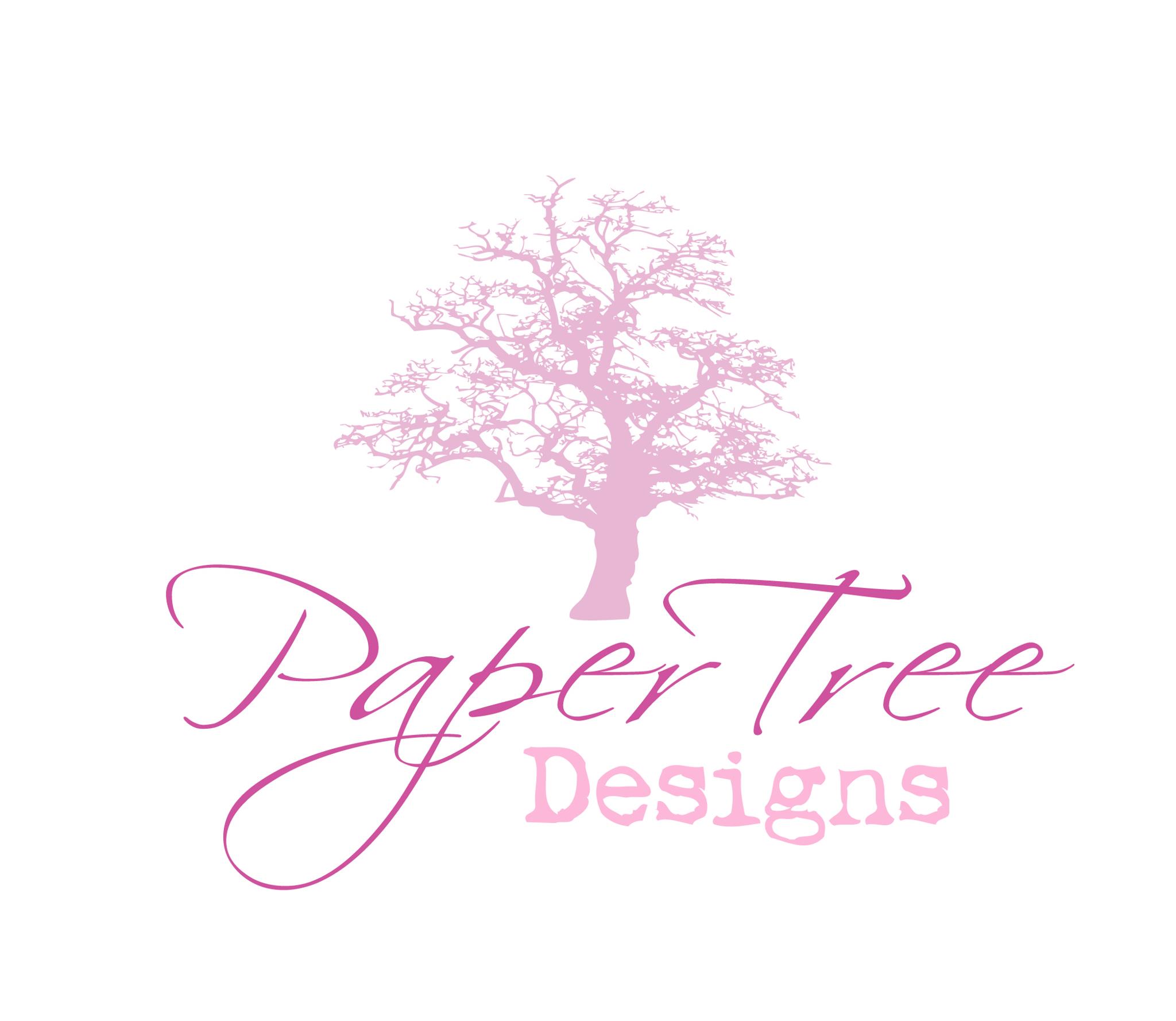 I make no secret of the fact that I am organisationally-challenged. Severely challenged at that!
When I was single it was a mild inconvenience.
When I met Hubbster and got married and bought a house, it wasn't ideal, but it was…y'know, manageable.
But with three small children, school, kinder and daycare activities, extra curricular activities, and social events to remember, things can be nothing short of chaotic.
So when I was presented with the opportunity to review a Paper Tree Design weekly planner, I grabbed that A3 sized magnetic sanity-saver with two hands and planted it firmly on my fridge door, and I haven't looked back.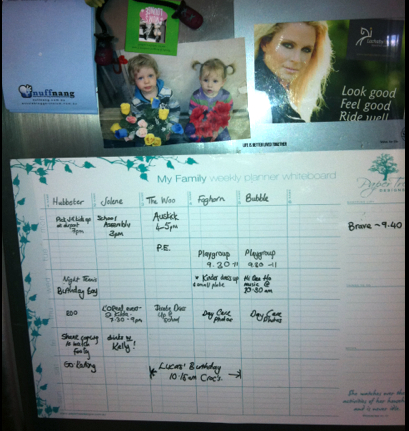 Not only does it help me to stay in control of the family activities, but I no longer have to remind Hubbster about what is planned for the week. (Love that!) Also as my children grow (and learn to read and write) it will allow them to contribute to their own week and track what is expected of them in the week ahead.
The date-free, wipeable whiteboard design means that it is reusable year-in, year-out and perfect to purchase at any time of the year.
As you can see, it features enough space to keep track of activities and appointments for six people the way I have utilized it here.
But the multi-feature design also means that it could be used as a weekly or daily planner, chore chart, reward chart, menu planner…or even, in my case, a blog planner.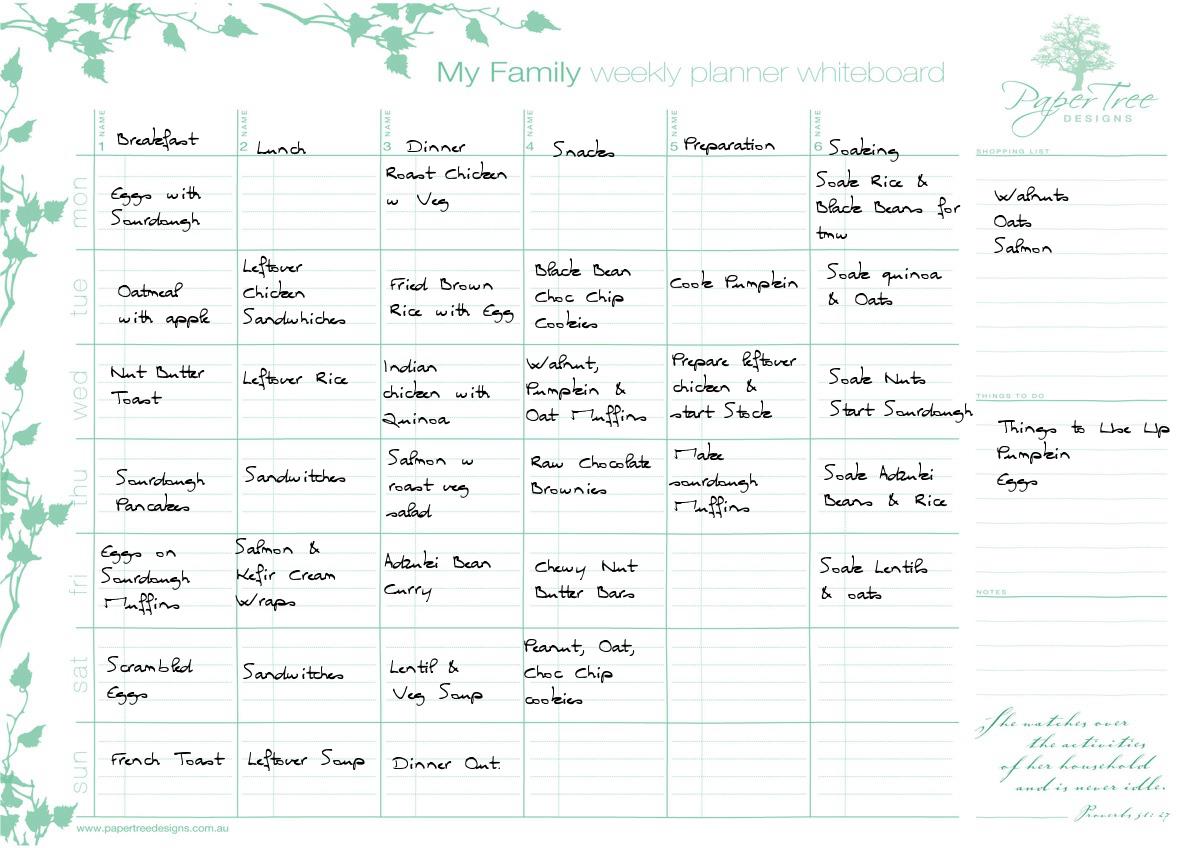 I also find the tracking area on the right-hand side particularly useful for shopping list reminders, 'to-do' lists and other random thoughts that strike me through the week that I don't want to forget.
Another bonus of this product, for me, is the fact that it is Australian made and owned by Melbourne mum Deb Kapsiotis, who takes careful steps to ensure that the business if environmentally and socially responsible. Paper Tree Designs utilizes recyclable materials and donates $1 from every sale to World Vision.
Available in 3 colours:
Apple Green
Duck Egg Blue
Soft Rose
RRP $24.99
Stockist: www.papertreedesigns.com.au
Paper Tree Designs are giving the chance for three Mums Lounge members to win their own weekly planner. For your chance to win, follow the instructions on the Rafflecopter widget below…and good luck!