Reader Review: Here's What Happened When I Tried Cosmetic Injectables for The First Time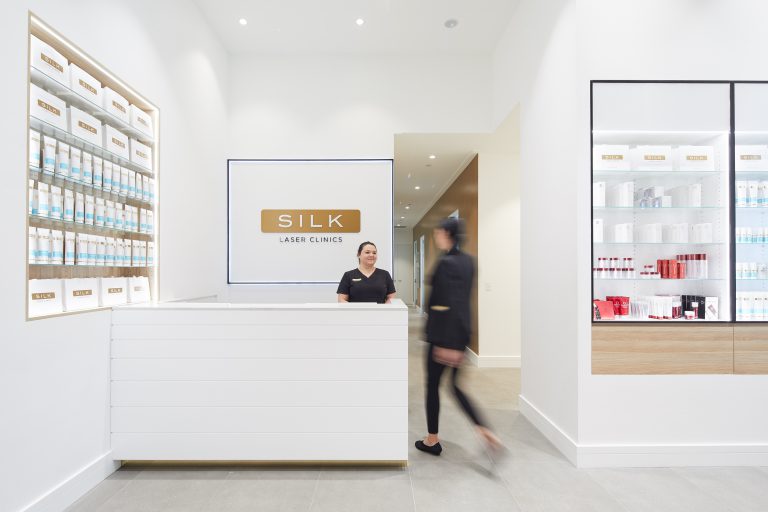 Reader Review: Here's What Happened When I Tried Cosmetic Injectables for The First Time
So, you're toying with the idea of getting some fillers or anti-wrinkle injections, but you're just not sure a) where to go b) if they're right for you c) if they are worth the expense and d) if it's going to hurt like hell?  Yeah, we get it. Which is why we thought it would be fun to invite one of you guys to take one for the team and pop along to SILK Laser Clinics to get some work done, and then spill the goss' with the rest of us.
Hello, my name is Sara and I am a busy mum of 4 children. At the age of 32, whilst studying university full time, working casually and having a full household my time is stretched to capacity. It seems I can only fantasise of the things I would like to do and try and daydream of the idea of spoiling myself!
I was lucky enough to be selected to review Whitfords SILK Laser Clinics, the latest SILK Clinic in Hillarys, WA. This opportunity allowed me to receive injectables treatments, which I had been curious about and had been considering, I did love the idea of seeing my lips fuller. I was eager to find out more asap!
First and foremost, the ladies at SILK Laser Clinics were fantastic. They welcomed me with such pleasant and beautiful friendliness. At first glance the clinic was gorgeously set out and the colour scheme felt bright and open. This immediately put me at ease when I walked in the door, I felt like I was in professional and safe hands. I had an initial consultation with an experienced registered nurse, who discussed with me expectant results and asked me what I was wanting and how she could achieve this. I had A LOT of questions, there are so many products on the market these days, I was unsure of what was right for me and where to begin.
The medical team at SILK were fabulous at explaining the differences of what's out there today and what products they use. They explained exactly what to expect, how these products work, their duration, suitability and walked me through the whole process start to finish. After this initial consultation and examination of my face, we were ready to get started!
I felt reassured during treatment, the nurse put all my worries to rest and engaged in conversation throughout to calm me. I had injectables placed in my cheeks, lips and around my eyes and forehead. In total I had 40 units of Anti-Wrinkle Injections & 2ml of Filler.
Now the question you are all asking…what was it like?
It wasn't as bad as you would think. NO REALLY! It felt like a little pinch as the tiny needle penetrated my skin, a little tingle and then done. YEP THAT'S IT! Some places did hurt slightly more in sensitive areas such as around the eyes (crow's feet area) and the middle of my top and bottom lip. There is some massaging from the nurse, as they need to make sure that the product is sitting correctly.
As you can imagine your face does swell a little and there is a decent amount of redness, so don't do this if you planning to go out that night. The ladies were great at booking a follow up appointment for 2 weeks on to ensure no reactions, in case I needed additional treatment once the swelling went down and to answer any questions I may have at a later date. SILK offer this complimentary follow-up appointment for all cosmetic injectables clients.
I was told my injectables can last up to 6 months or longer depending on how much I had put in and or what desired look I was wanting to achieve.
I wasn't swollen for long (up to 2 days), redness went away by the next day. However, I was bruised on my top lip for 5 days or so. This was easily covered by make-up and you really couldn't see it. Please remember that this is different for everyone.
Would I return to SILK for more treatment?
ABSOLUTELY!
The ladies at SILK know exactly what they are talking about, want to know about YOU to make your experience as personal as possible also to ensure that when you do come back they know who you are 😊. They are everything you want in a service provider. The fantastic thing is that they provide other services, not just injectables. I rate them so highly in their products, service and clinic presentation so much that I will be returning as a valued customer to continue my injectables journey.
How is the product now after time?
I absolutely love it and am still noticing the product; if I apply makeup, it goes on so smoothly and it feels great! I am really enjoying my subtle results and I will be going back for more treatments soon.
If you are thinking about doing something for yourself, make an appointment with SILK Laser Clinics to discuss treatment options and get some clarity on what you're after. Why wait! They offer Zip Pay in clinic too.
I cannot thank Mums Lounge and SILK Laser Clinics enough for this fantastic opportunity. I love it.
Find your nearest SILK Laser Clinic here.
Anti-Wrinkle Injections start from $3.95 PER UNIT. 
1ml Filler starting from $389