Safe-n-Sound Platinum SICT Car Seat Giveaway & Review (RRP $659)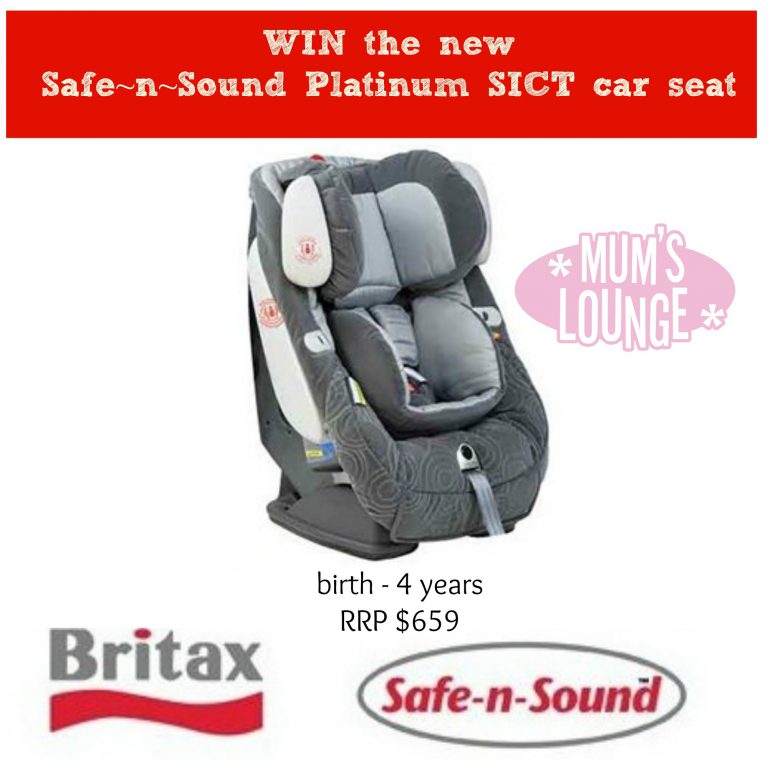 Disclaimer: I was gifted this seat for the purpose of an honest review.  All thoughts and opinions expressed are my own.
Hailed as Britax Australia's safest car seat yet, the new Safe-n-Sound Platinum SICT has lots of features worth getting excited over, as I found out recently when I was given the opportunity to review one for myself.
So, to start with, the Platinum SICT is a convertible car seat. It can be used in the rear-facing position from birth to 12 months, after which time it can be used in the forward facing position up to the age of 4 years old. It also offers an extra 30mm of height in the seat giving those of us with tall children, a little extra value for money, as it allows for growth.
A major bonus of this seat is that it is super easy to install, making it a breeze for parents, but also, more importantly reduces the risk of incorrect installation. The fact that the instructions are clearly displayed on the seat itself, and easy to follow allows this seat to be uninstalled and reinstalled by different family members as the need arises (without the hunt for the instruction manual).
I mean, do you know where all your instruction manuals are for all of your child/baby equipment? I know I don't! But Britax have this base covered too – the full instruction manual can be found stored in a side compartment of the seat itself. Genius!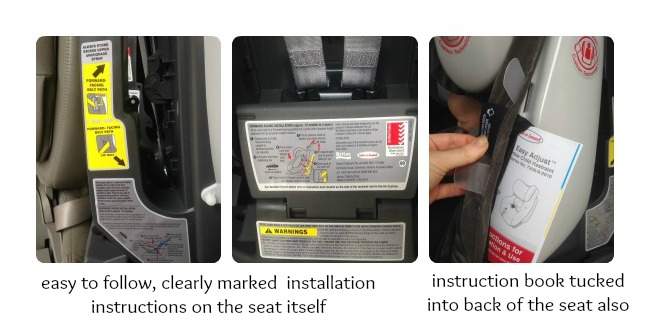 So what makes this car seat stand out from the rest?
The Safe-n-Sound Platinum SICT features side impact cushion technology (or SICT for short) giving extra head and torso protection, minimising the impact on your child's head, chest and vital organs in the event of a collision.
The active head restraint (AHR) features deeper side wings that shield and contain your child's head in a side impact crash, and works with the SICT to minimise impact forces.
I also can't rate the easy adjustment of the head rest and shoulder harness height highly enough. I know from past experience that having to uninstall a car seat and rethread the harness every time your child has a growth spurt (and let's face it, they come thick and fast in the early month and years) can be a real drag. You also run the risk of re-installing the seat incorrectly, so being able to make these adjustments just with the pull of the red hook at the top of the head rest is really worth it's weight in gold from both a safety and convenience perspective. It literally takes seconds!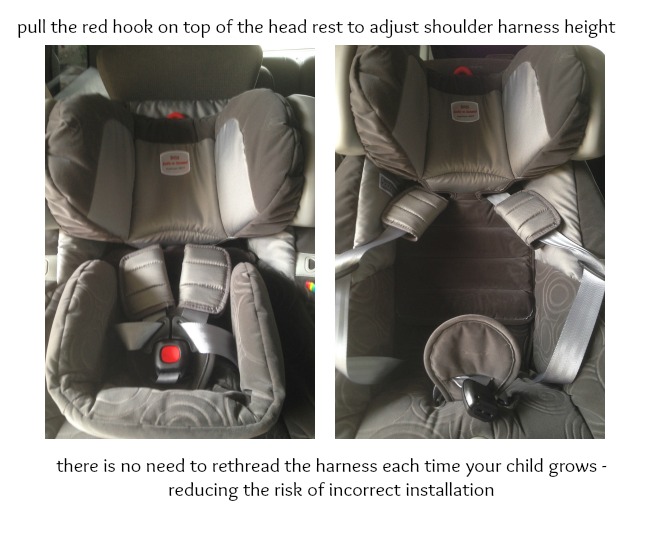 Some other features I particularly like about this seat include…

The Safe-n-Sound Platinum is available in silver, hazel or aniseed RRP $659
Britax Australia are giving Mums Lounge readers the chance to WIN the Safe-n-Sound Platinum SICT (in the winners choice of colour). For your chance to WIN follow the instructions on the rafflecopter widget below. GOOD LUCK!
Only open to residents of Australia