Say No to Boring Clothes With 'Kids Love Rainbow Colours' Giveaway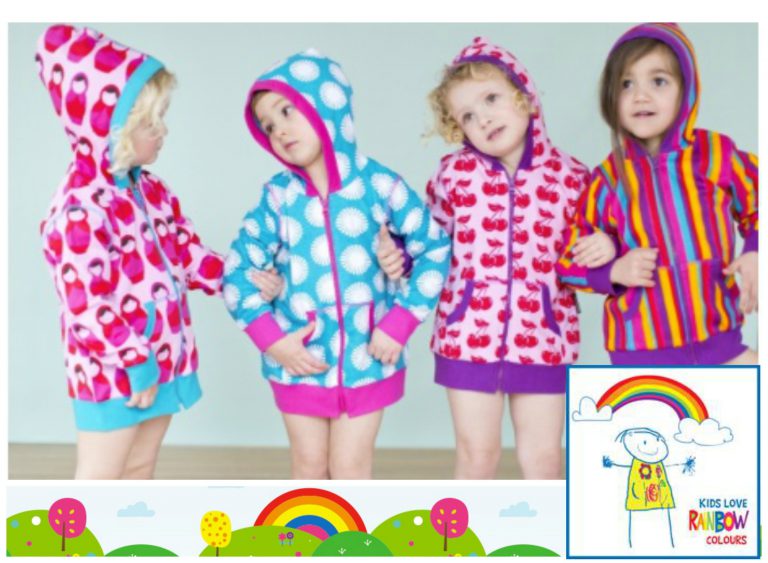 Sponsored post
What do you look for in the clothing you chose for your child? For me it must be comfortable, good quality (there is nothing worse than getting bobbles after the first wash), age appropriate and fun., fun, fun!
Online store Kids Love Rainbow Colours ticks all the boxes, offering a colourful array of Scandanavian designed clothing, for babies, toddlers and kids up to the age of eight, many of which are organic. They promise 'no skimpy styles. no skull and bones, no ugly logos, no boring clothes' [and the bit that is sure to put a smile on mum's face] no ironing!'
Whats more the bright, child friendly colours and patterns are presented as unisex as much as possible, because not all girls love pink and purple, and some boys do.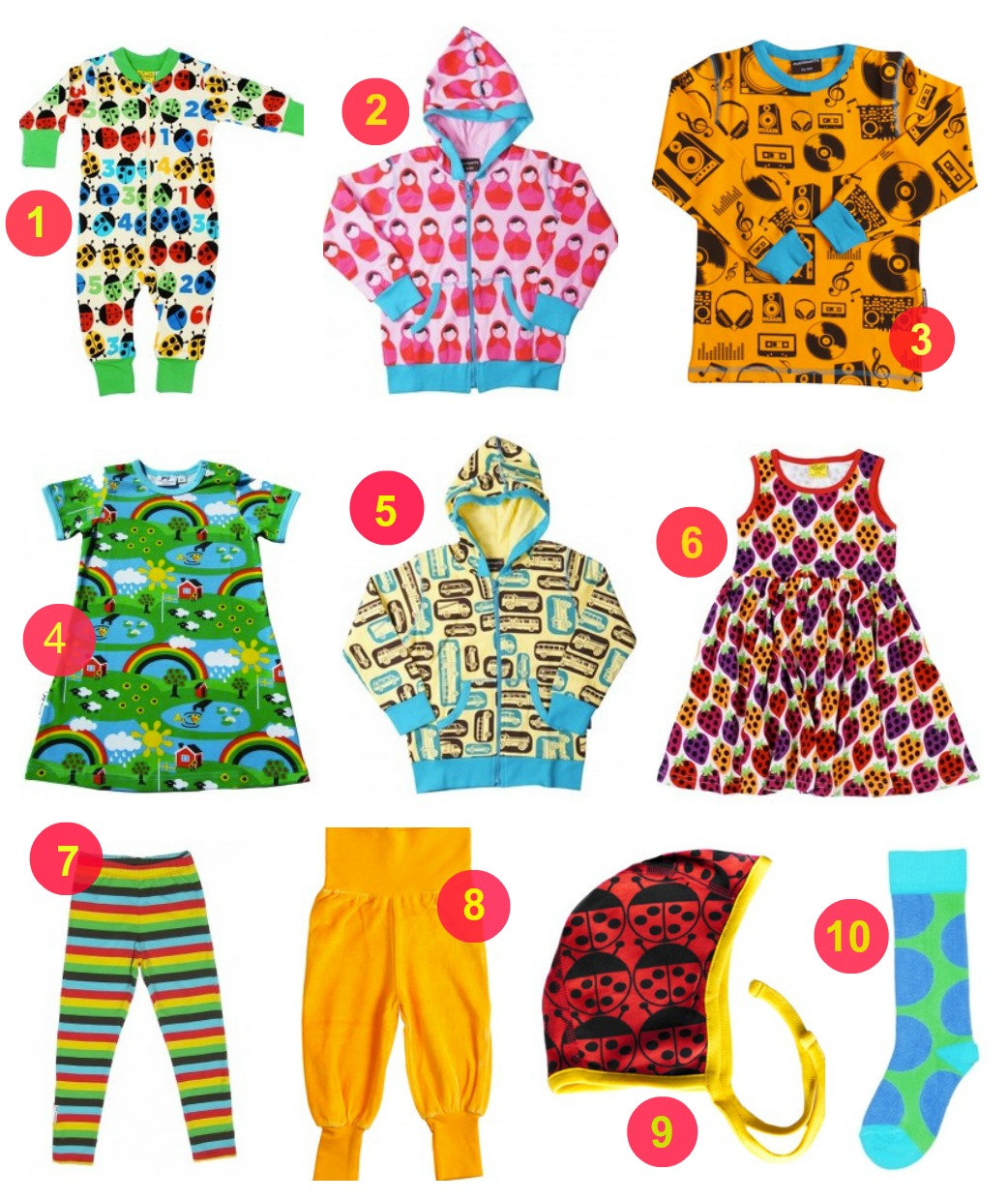 1. Ladybug zipsuit
Cute zip suit with numbers and ladybirds. 100% organic cotton.
2. Babuska Hoodie
Babushka print hoodie. 100% organic cotton.
3. Long sleeve music t-shirt
Yellow top with brown musical print. 97% organic cotton, 3% elasthan.
4. Long sleeved rainbow summer dress
Bursting with colour and summer rainbows, also available with short sleeves.
5. Traffic hoodie
Stylish hoodie in great colours. 100% organic cotton.
6. Strawberry Dress
Gorgeous twirly dress with orange, red and purple strawberries.
7. Summer ripple leggings
Multicoloured stripy leggings.
8. Orange velour baby pants
Cute and comfy orange velour pants for babies. 80% cotton, 20% polyester.
9. Red ladybug babycap
Cute cap for babies. 100% organic
10. Knee high socks
Knee high socks with green/blue polkadots. 100% organic cotton
Subscribe to the Kids Love Rainbow Colours newsletter and get 10% off your next order!
Kids Love Rainbow Colours are giving Mums Lounge readers the chance to win a $60 gift voucher to spend in their online store.
To enter follow the instructions on the rafflecopter widget below. Good luck!