Win 1 of 2 Gift Vouchers to Spend Online at Lucas Loves Cars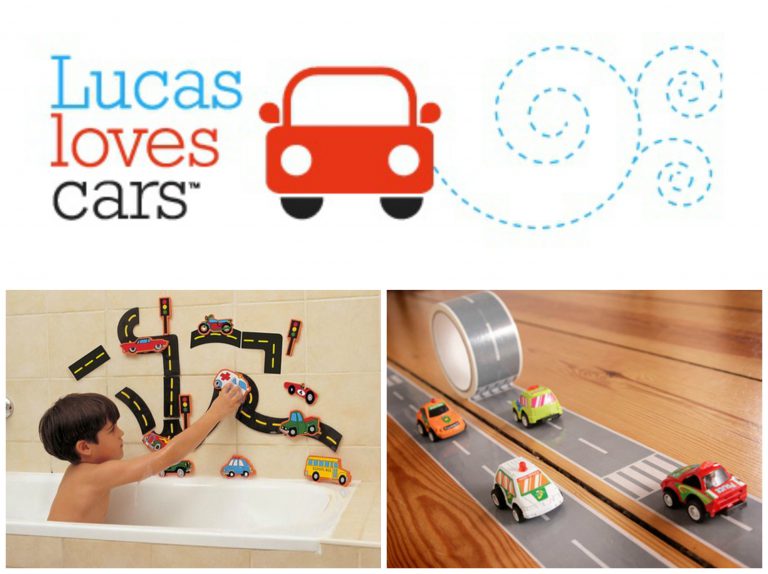 Where there are boys, there are bound to be cars, trucks, bikes – anything that moves, right?
So why are good quality, classic cars so hard to find? When Helle Warming's son developed an obsession for cars, she set about sourcing unique toys that would last long after her son had grown up.
Lucas Loves Cars is an Australian online store dedicated to little boys and their obsession with everything that moves. Whether your son, nephew or grandson loves cars, trucks, trains, planes, ambulances, fire engines or police cars, you are sure to find the perfect gift for him there.
Lucas Loves Cars offers an extensive collection of unique toys for kids as well as books, puzzles, eating utensils, stationery and clothing for your car-crazed kid.


A portable Airport with planes and a helicopter. Hours of flying fun anywhere you go.
Portable, stylish and fun, all the vehicles and runways are cleverly contained in a neat, easy-carry compact wooden box.
If you've always wanted an Automoblox car but not sure which one to choose, now you can have three gorgeous tough little cars to play with. The Automoblox Mini line is a scaled down version of the tradional Automoblox car. It features future-retro styling and fits in the palm of your hand!
This game in a box allows your little one to create their own space ship or use the cards as a guide. Either way they will spend hours mixing and matching the colourful wooden pieces, assembling the Rockets. They will love using the hammer to tap tap and secure each piece into place with nails on the cork board.

This magnetic wooden puzzle game features fun, automotive artwork. Use the magnetic truck to "tow" the ten numbered cars from the game board. Enjoy challenging fun returning the cars to their correct spots. A creative way to encourage hand-eye and fine motor development as well as a fun way to start learning numbers and counting.
Just like a fishing game but with smashed cars not fish!
Make the truck and your little one can use their imagination to colour it in with the 6 provided Markers. If you need a break it is easy to fold away for storage, and of course it is fully recyclable. All pieces are already pre-punched on stable, white cardboard and can be put together without glue and scissors.
These sound cubes don't go MOO or BAA. They go Nee-Naa, Woop Woop or Vroom Vroom!
Match the pictures on each half of the blocks to make a Police car, a Fire truck, a helicopter, a Train, a motorbike or the big Boat.
Perfect for your young car crazy toddler to use their motor skills and some shape recognition to match up the halves and get them to 'talk'.
Lucas Loves Cars are giving you the chance to win 1 x $100 gift voucher (plus a t-shirt) or a $50 gift voucher (plus a t-shirt) to spend online in their store.
To enter simply follow the instructions on the rafflecopter widget below. Good luck!