Schick Intuition Pure Nourishment Review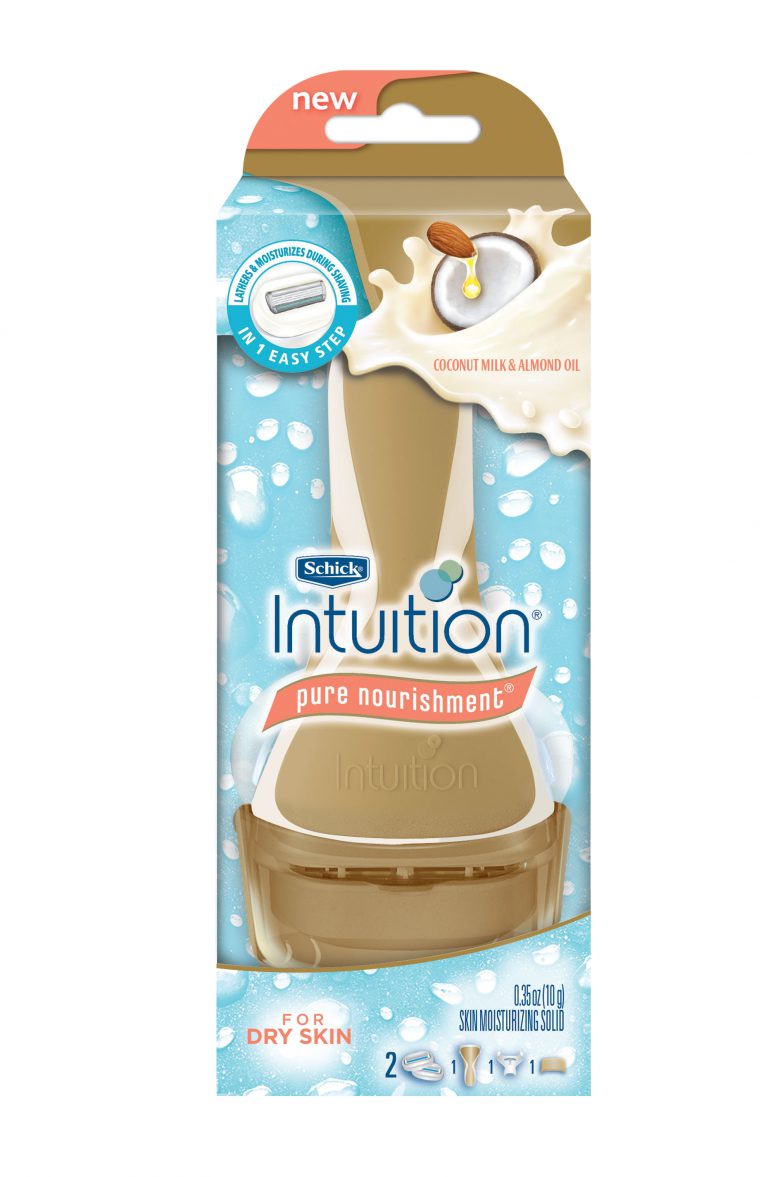 Schick Intuition Pure Nourishment Review
Sponsored post
It's a beautiful day, so you pull on your old faithful summer dress for the school run, drag your hair back off your face into a messy bun, and grab the car keys as you bundle the kids out of the door. Just as you step out into the daylight you look down and to your horror, those stray hairs around your ankles are waving to the world.
You glance at your watch, and realise you are faced with a dilemma!
You don't have time to change into something else, and you don't have time for even the quickest of shaves (without making the kids late for school). And, let's face it. There is only one thing worse than hairy legs and that is razor burn or shaving rash, right?
Okay – so maybe you are a little more organised than me when it comes to maintaining body hair, but I have lost track of how many times I have found myself in this situation…just hoping that no one will notice my hairy ankles! With three children to take care of, I'll admit, I often don't take the time out for myself that I should.
But, I'm hoping those days of ankle-hiding are now behind me, after recently trialling the new Schick Intuition Pure Nourishment razor.
Thankfully it is perfect for busy women on the go (even ones can't have a 5 minute shower in peace without being harassed by small children requesting the zillionth snack of the day). The Schick Intuition Pure Nourishment has a skin conditioning solid that contains coconut milk and almond oil, , so it's great for dry skin.
The 'skin-conditioning solid,' which contains coconut milk and almond oil makes the Schick Intuition Pure Nourishment, the only razor that lathers and moisturisers during shaving, without the need for a shaving gel, soap or body wash. All you need to do is add water, so it really is perfect for use in the shower or bath. It smells divine too adding to the overall feeling of giving yourself a well-deserved pamper session!
The light lather that is created with each stroke of the razor gives a really smooth shave, and (much to my amazement) really soft skin afterwards. I confess, having been the victim of shaving rash more than once in the past, I was a little hesitant and sceptical of using a razor without lathering something into my skin first, but I really am converted!
The handle of the razor is rather on the large size, but I actually found it really comfortable to hold and manoeuvre (especially around the more troublesome areas, (knees, ankles etc). As you can probably tell from my tone, that also came as a bit of a shock, as I did think it looked too big on first inspection!) Schick have also included a nifty little holder that you can stick with a suction cap to the wall of the shower, out of reach of the children, or off the floor of the shower recess where the solid is likely to prematurely dissolve and reduce the life of your razor.
So, in conclusion, I can see me using the Schick Intuition Pure Nourishment razor for a long time to come…or until someone invents a robot that shaves your legs for you whilst you sleep! I can give myself that pampered feeling, even when I am time-poor, and there really is no excuse to leave the house now with any embarrassing body hair. Now if you'll excuse me, I'm off to change the bed sheets, 'cos we all know how good clean bed sheets are with freshly shaved legs!
Do you enjoy pampering yourself, but can't always find the time? Head over to the Schick Intuition Facebook page and enter to win your dream day of pampering!
Disclosure: This post is sponsored by Schick. However, all thoughts and opinions expressed are my own.