Seven Things We Love About Olight's Obulb MC and Think You Will Too!
Seven Things We Love About Olight's Obulb MC and Think You Will Too!
As you know, the Mums Lounge team love discovering new products that are practical, functional and good value for money. This week, I've had the pleasure of trialling the OBulb MC with my family, and I have to say, it's pretty damn cool! Before I get ahead of myself, let me just explain…the Obulb MC is a palm-sized orb-shaped light that can be used for a whole range of different settings and circumstances, for example as a bedside light, party lights, in the pool, spa or bath, as decorations, for camping or during an emergency power cut. I'm sure we'll discover many more uses for this nifty little LED light over the coming weeks and months, but right now, here's what we are loving about the Obulb MC light.
Disclosure: I was gifted 2 x Obulbs and an Obuddy charger for the purpose of giving an honest review. All thoughts and opinions expressed here are my own.
The Obulb Has 8 Modes
The Obulb is a mini LED light orb with 7 colours and 8 different modes that you can change between depending on your colour preference or use. For example, you can choose a warm white light, a flashing red emergency function, red, blue or green, or a gorgeous colour fantasy changing light.
Handy Size
Measuring just 2.13 inches in diameter, and only 58g in weight, the Obulb MC is easily transported in your hand, pocket or bag.
It's Magnetic
I love that the Obulb MC is magnetic. It means that you can easily attach it to a range of surfaces. It also comes with an adhesive metal badge that you can stick to a non-metallic surface such a your wall, or furniture, so you can attach the Obulb easily and securely.
The charging device is also magnetic, making sticking it on to charge super easy too. It takes just 1 and half hours to charge the Obulb fully. The amount of time the Obulb lasts depends on the setting you use. But for example, on the warm white setting you can enjoy a run time of 40 hours.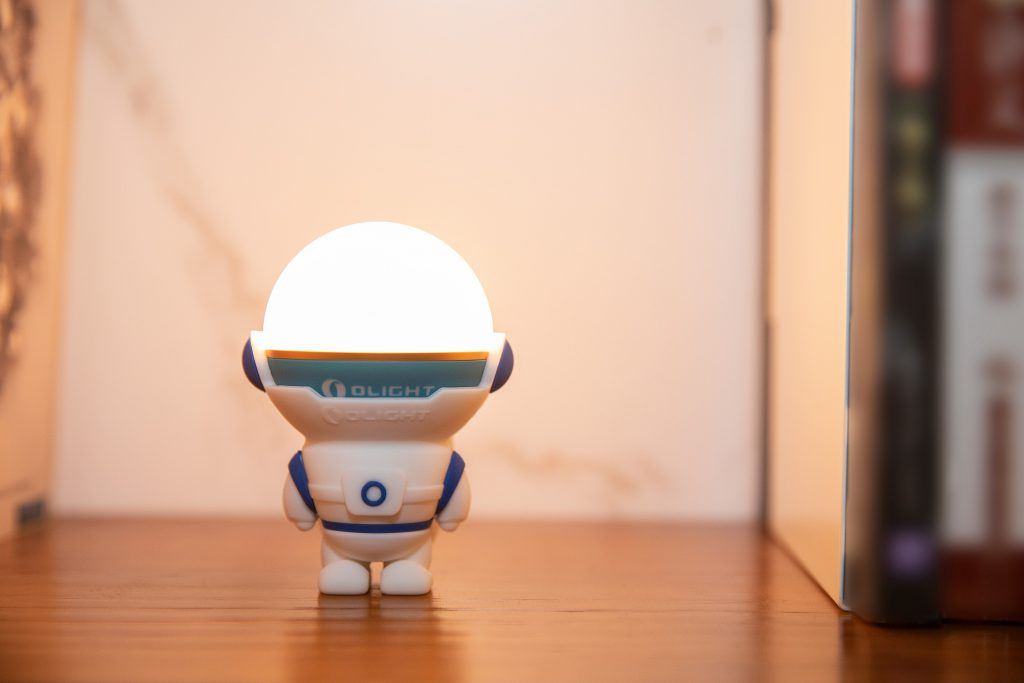 I also received on of Olight's Obuddy astronaut chargers and stands, which is a really cute accessory when used as a night light for a child. It allows you to charge it so that the eye-caring light stays on all night in your child's room. It's bright enough to provide the feeling of security some children need at night-time, but is also soft enough not to interrupt their sleep.
Durable and Waterproof
Whether you're hiking in the wilderness, or just have children that can be hard on things, you'll be pleased to know that the Obulb might be small, but it's tough and can withstand hard drops up to 1.5 metres. It's also IPX7 waterproof, making them ideal for use as decorative pool lights.
Can Be Used as a Signalling Tool
The flashing red light is made for breakdowns or to be used as a beacon in an emergency. The Olight company does recommend following your local laws when using it for signalling however.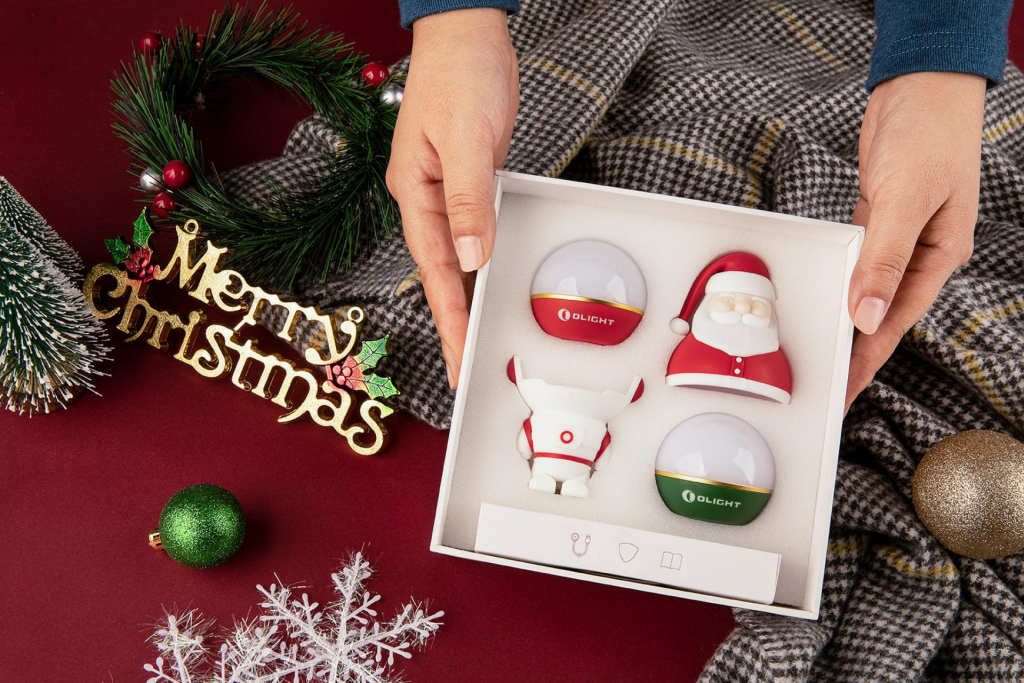 They Have a Super Cute Christmas Pack
The Obulb MC Christmas pack contains a red Obulb, a green Obulb, a cute Santa Cover and a the Obuddy astronaut style charger.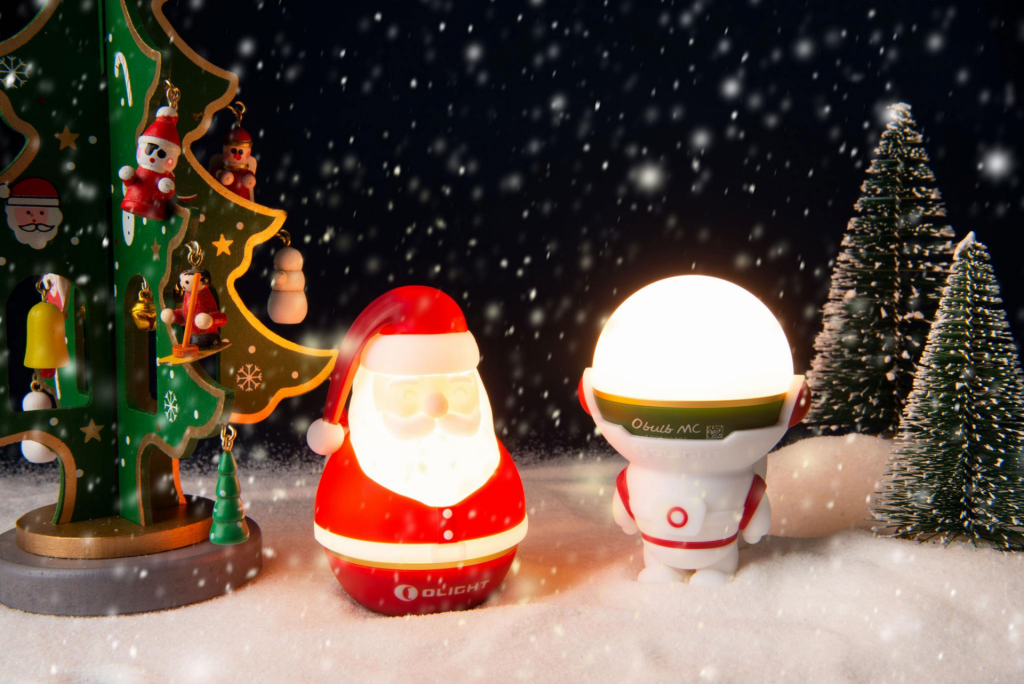 Usually retailing for $109.95, Olight have a 30% off sale on at the moment, so you can save $32.98!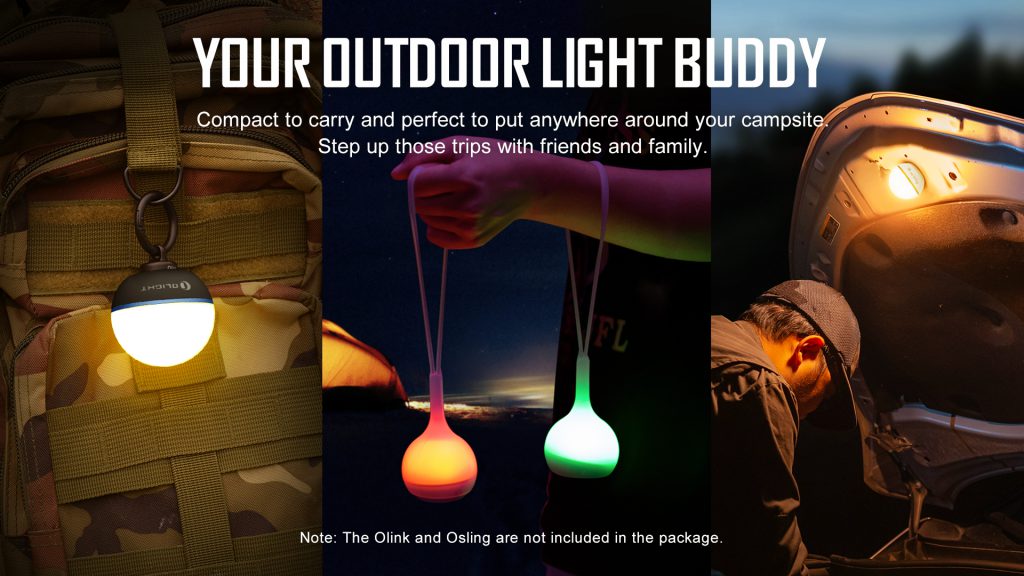 Accessories
There are some other great accessories to go with the Obulb MC, depending on how you plan to use it. For example, the Olink (which you can get for just $11.95) is great if you plan to use the Obulb for hiking or camping. It is a stainless-made carabiner-style ring with a refined magnetic Obulb socket so you can turn your Obulb into a keyring and hang it from your camping equipment.
The Osling is a silicon accessory which retails for less than $10, that allows you to carry or hang the Obulb. Pretty cool, huh?
At just $43.95 each (although they are on sale right now for just $37.36) we think that the Obulb MC represents great value for money. It's so versatile, and can be used both in the home and on outdoor adventures, for parties and for use during emergencies or power outages. We think it's worth investing in a couple that you can keep in a variety of places e.g in your child's room as a night light, in your car for emergencies, and around the home for decoration! Guaranteed, everyone in your family will want one for themselves!
Disclosure: This article contains affiliate links. This means, that if you make a purchase, we may receive a small commission