Who is Right for Rhonda? PLUS a $1000 Holiday Voucher Giveaway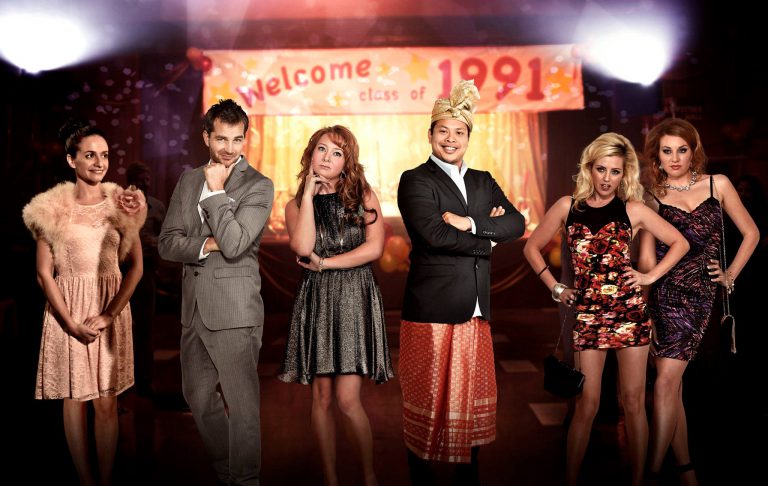 Has the holiday romance between our favourite fictional couple Rhonda and Ketut finally come to an end? Have the hot like a sunrise sparks fizzled out in the light of Rhonda's reunion with her high school flame, Trent Toogood?
AAMI Insurance is asking the Australian public to help decide who is right for Rhonda; charming and cheeky waiter Ketut, or the smooth and successful , Trent.
If the voting on the 'Who is right for Rhonda?' website is anything to go by, Ketut is the clear winner, with the score standing at time of writing 18,282 in favour of Trent, and a whopping 57,698 backing Ketut, and let's be honest – it's no surprise really.
But, has Rhonda really weighed up all the pros and cons of each partner?
That is where a cup of tea and a chat with your girlfriends can prove invaluable when you have a problem. They help you weigh up the situation, and look at it from all angles to ensure you come to the right choice. So with the majority of Australia firmly backing Ketut as Rhonda's preferred mate, Mums Lounge are asking you to balance things out for Rhonda by telling us what you love about Trent Toogood, or why you think she should see more of him.
For your chance to win a $1000 holiday voucher you must tweet this to enter:
'I'm on #TeamTRENT with @Mumslounge because [insert your individual response]'
Entry closes at midnight on 21st October (AEST).  The winner will be chosen for the most creative answer!
And don't forget to head over and vote for your favourite at Whosrightforrhonda.com.au
and also enter for your chance to win a 8K party experience with Ketut!
Undecided?  Maybe this new footage will help – find out what really happened on the night with off the record chats with Rhonda's BFF Kate, Trent Toogood and self-proclaimed glamour gals, Kylie & Danni. What do you think? Is Ketut kaput? Is Trent heaven-sent?