Win a Crisp Big Wheels Adult Scooter (RRP $220)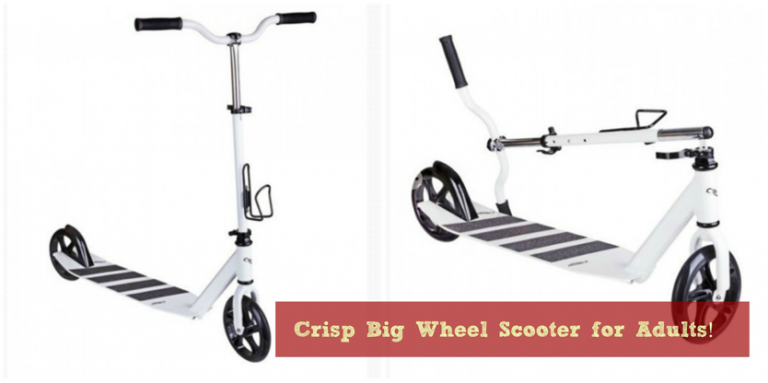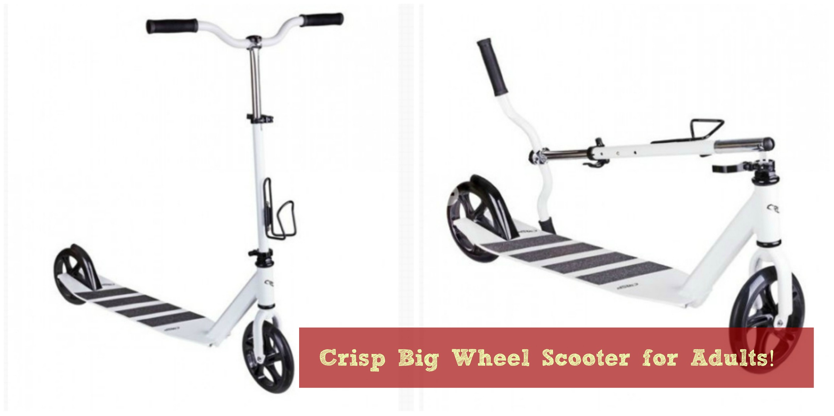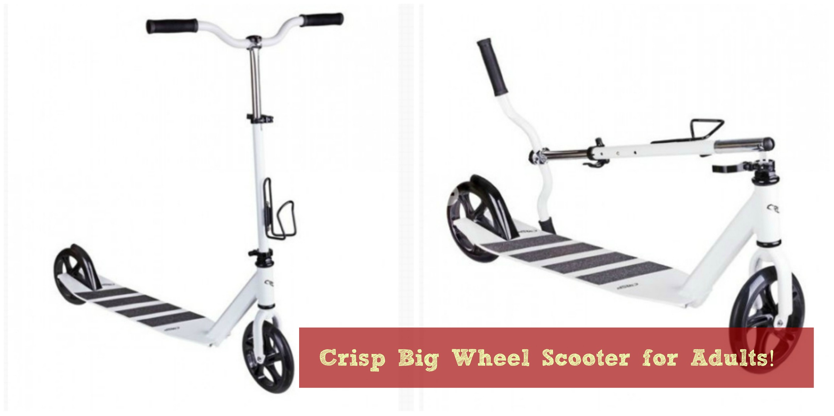 Why should kids have all the fun?
For the passed few weeks, Hubbster and I have been trialling the Crisp Big Wheels adult scooter. And by 'trialling' of course I actually mean battling for ownership of it! Lol!

It is every bit as fun as it looks, and perfect for getting out and about with the kids and getting some exercise. I have already blogged about this scooter once before here, so I'll run you quickly through the main points again of why I love it briefly.
Features:
The Crisp Big Wheels scooter is suitable for 12 years and over, and up to 100 kilos
The handle bars are height adjustable, making this machine suitable for everyone.
The scooter features an extra wide deck with super-grips, allowing for both better balance and comfort.
As the name suggests it has extra large wheels making it a super-smooth ride.
Extra thumbs up for the water bottle holder on the front for keeping hydrated on family trips
And lastly, this adult sized scooter also features a rather nifty, concealed folding mechanism, so it's perfect for folding up and carrying, or popping in the boot of your car. Importantly though, it rides as though it does not fold. There is absolutely no horrible wobbly-movement in the handle whilst riding.
The Crisp Big Wheels Scooter retails for $220 and is available from various bike and skate stores. Visit www.activeoutthere.com.au
We have one Crisp Big Wheels adult scooter to giveaway!!!
To enter follow the instructions on the rafflecopter widget below. Good luck!