Win a Quirky Gift Pack from Gyrofish (valued at $150)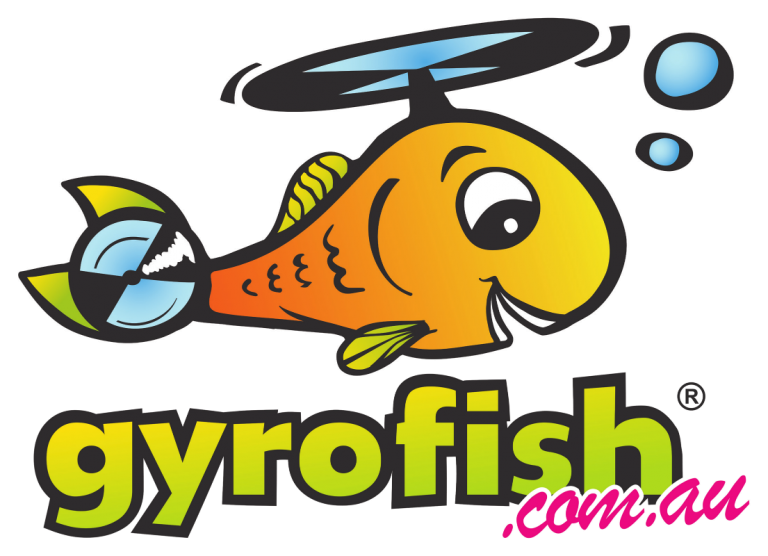 Sponsored post
When it comes to buying gifts for family and friends – I am in my element. As much as I love the rare shopping trip when I treat myself to something special, nothing quite compares to coming across the perfect gift for a loved one.
Having said that, there is always one person that you seem to find it painfully difficult to find something for, isn't there? They either have everything already, or, you just kind of hit a brick wall when you try to think what they'd really like. Everything you look at just seems so, well, meh!
Watching the clock tick down, knowing that I just have to buy something, anything, rather than that special something, really takes the enjoyment out of shopping, and the gift giving for me.
But, I've come to realise that there are often many quirky gifts out there, that would be perfect, if only I knew they existed!
Gyrofish is Australia's premier destination for fresh, funky and unique gifts stocking products from around the globe that stand out from the rest. Offering free overnight shipping on orders over $75, Gyrofish provides customers with an enjoyable shopping experience from the comfort of your favourite armchair. That perfect gift is just a few clicks away!
Warning: Visiting the Gyrofish website may cause uncontrollable outburst of "OMG!" and "I WANT that!" You have been warned!
The Giveaway
Gyrofish are inviting Mums Lounge readers to enter to win this fantastic Gyrofish prize pack.
 Appletini tabCoosh $49.95
tabCoosh lets you and the family make use of your tablet comfortably anywhere, anytime.
Designed to ease the strain of holding your tablet, the unique design provides real, flexible support while reading, watching movies or browsing the web. Buy it here 
Mobile Phone Recharge Pack $19.95
Simply plug Smart Power into your phone using your phone charging cable, and it will fully charge your smart phone. So convenient and easy, there's no excuse to run out of power, ever again! Buy it here 
VW Camper Toiletry Bag $38.95
Officially licensed by Volkswagen, these rad blue and pink toiletry bags keep your essentials safe and sound in retro kombi style. Featuring elasticised and zippered inner compartments and a five litre capacity, these little kombis will hold everything you need, keeping you free- spirited wherever you may be. Buy it here
Cut to the Cheese – Set of 5 Knives $19.95
Each knife is designed for a specific cheese type and texture and are perfect serving tools for any occasion. Features include stainless steel blades, easy to grip handles, holes in blades designed to prevent cheese from sticking and dishwasher safe. Buy it here.
Fridge Monkey $11.95
Get more beer in your fridge! The Fridge Monkey is a rubber mat designed to maximise storage space and stop bottles or cans rolling around in your fridge. Buy it here
PortaVino Sippy Cup Portable Wine Tumbler $9.95
Not only does this clever little vessel actually look somewhat like a wine glass, it'll also keep bugs and debris out ot it with its removable lid. The lid also has a closable opening much the same as a portable coffee cup. Made of BPA free acrylic. Buy it here


To enter visit the Gyrofish website to see what your favourite quirky gift is, then come back and follow the instructions on the entry form below. Good luck!