The Mum-Can-Do Guide to Frozen's Princess Anna Hair
The Mum-Can-Do Guide to Frozen's Princess Anna Hair!
Love is an open….if that's now ruthlessly stuck in your head, you've got a little Princess at home! You're being bugged for Frozen bed linen, Frozen nighties, Frozen themed parties, Princess Elsa dolls and the absolute ultimate must have merchandise – the Frozen princess outfits.
How would you like to be the world's greatest mum, without spending a penny on Disney merchandise? PS I Love Hair has very kindly done us a step by step guide for mums to create Princess Anna hair – you will be your little princess's true love – just like in the movie!
How to do hair like Princess Anna from Frozen
1.First, wash and blow dry the hair straight.
This will make it easier to manage and will create a "neater" finish. This hair do is ideal for girls with longer, thicker hair but can be achieved on finer hair too.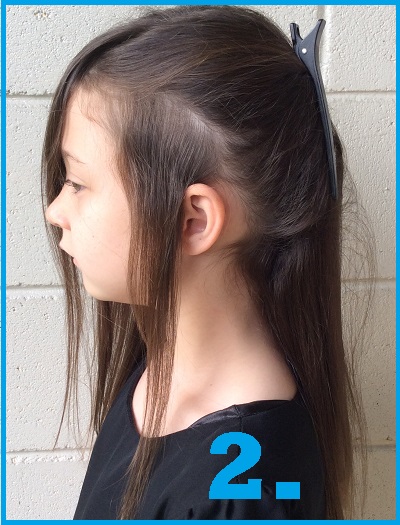 2.Leave out one section above the ear on the left side.
For now, use a clip to hold back all the other hair on this side. Section clips available from most hairdressers are the easiest way to do it! Don't tie it up yet, you're not finished!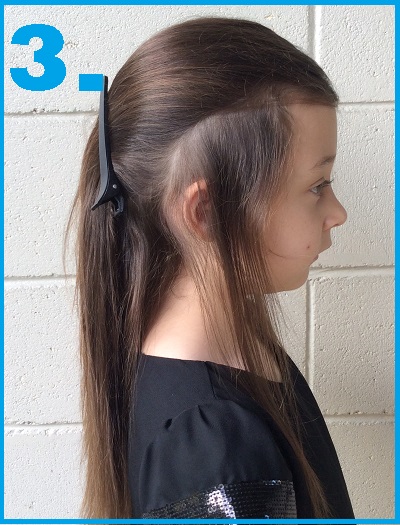 3.Leave out one section above the ear on the right hand side.
This will eventually "finish the look".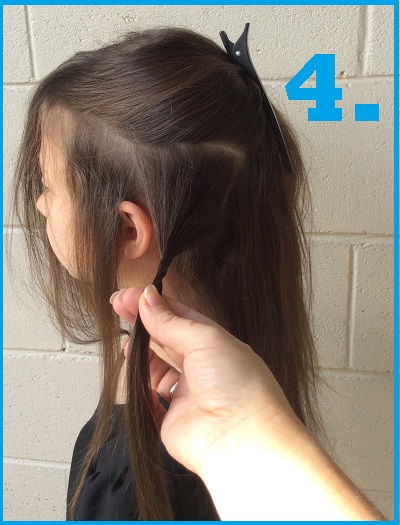 4.On the left hand side take a section behind the ear to braid.
This will be the main, thicker braid so take a good sized section of hair. If your child has very fine hair, you may need to take a large section or the plait will be too fine to create the right final "Princess Anna" effect. Be sure to separate it properly from all her other hair or it will end up tugging and being uncomfortable for her.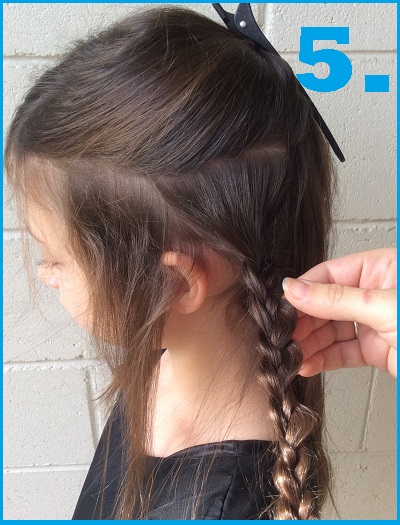 5. Plait this section of hair and put a band on the end to secure.
Note that this is the "main feature" of the 'do so try to get it nice and neat! Leave it fairly loose at the scalp as it will be dragged upwards and will pull if it's too tight.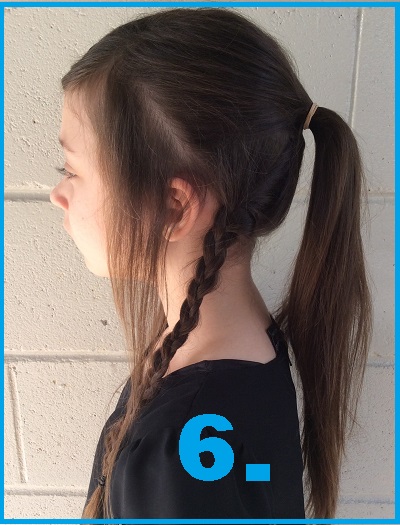 6. Pull the remaining hair secure into a pony tail leaving out the sections above both ears.
Take care to separate the hair in a neat line and have no strands caught up as it will pull and be uncomfortable. Avoid bulky hair ties or scrunchies. For finer hair after securing the plait in a band pull on the edges of the plait to make the plait appear bigger.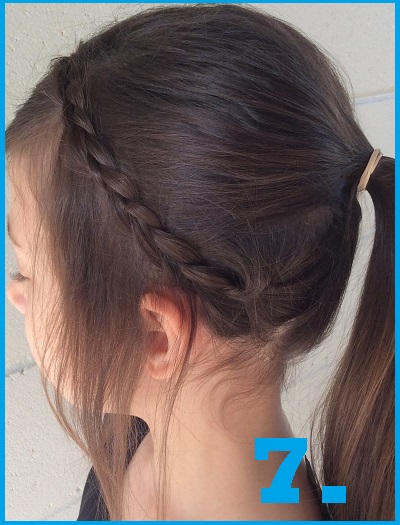 7. Take the plait and pull across to the right hand side on top of the head.
OK, this is the make or break part! The positioning of the plait will make all the difference to the final effect. Keep it to the top of her head just behind her fringe line (or hair line if she has no fringe).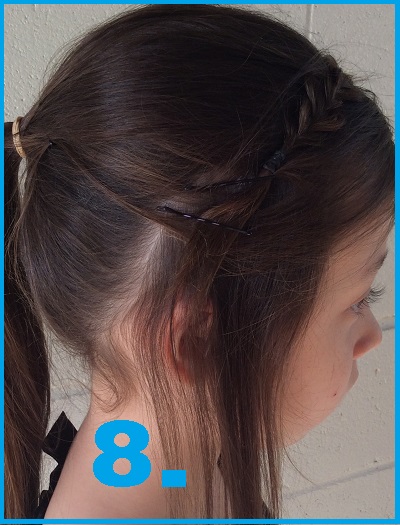 Secure it with a few pins on the right hand side at the front.
Use good quality bobby pins to keep it in place as it's vital that this part of the "do" stays put!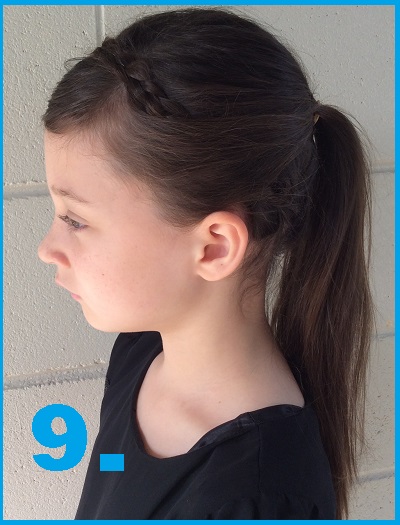 Pin the sections you left out near the ears on both sides into a pony tail with bobby pins.
Try for a nice neat sweeping effect. This bit can cover any "clumsy hands' mistakes you made earlier – this really is a very forgiving hair do!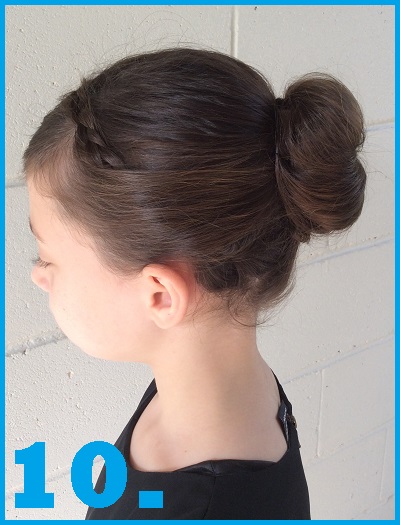 10.Wrap the ponytail section into a bun. Secure with bobby pins.
You can tease the pony tail up a little to make the bun section seem larger. As you roll the bun, secure each point with a bobby pin to keep it in place, or if that just doesn't want to work for you, consider cheating! Have a "Frozen" blue scrunchy (or Princess Anna Coronation Day Green) on hand to hold it all together easily and securely – what little girl doesn't like scrunchies anyway? Hairspray it! Let's not let all that work fall apart, hairspray like there's no tomorrow!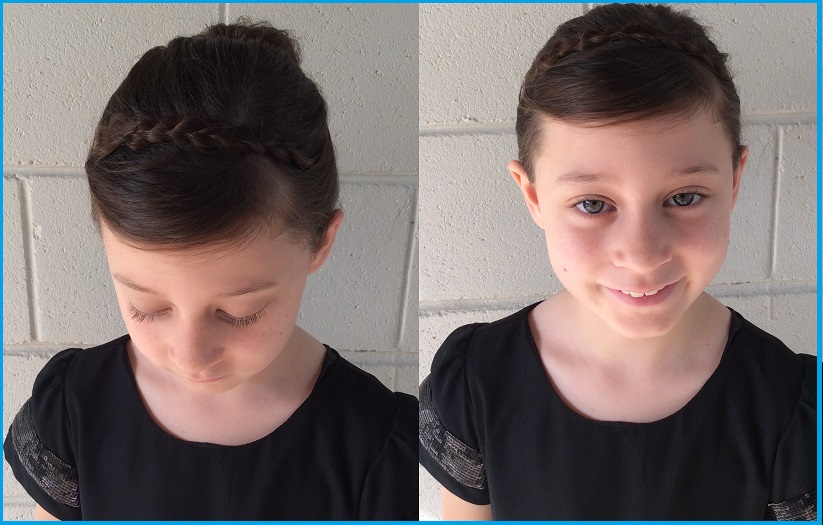 And that's how to do Princess Anna hair! Your little lady is all ready for the Coronation Ball (or your Frozen themed birthday party or just for a game of dress ups) and you are her one true love – which means you'd better learn Princess Elsa hair for yourself next!
Guest Post by Paula Schaumberg, formal, occasional and wedding hair stylist, Brisbane. Follow her on Facebook for more "Mum Can Do's"