Win Wedgewood Naturals by Vera Wang plates, bowl and mug set PLUS the full range of Mother Earth Baked Oaty Slices valued at $155.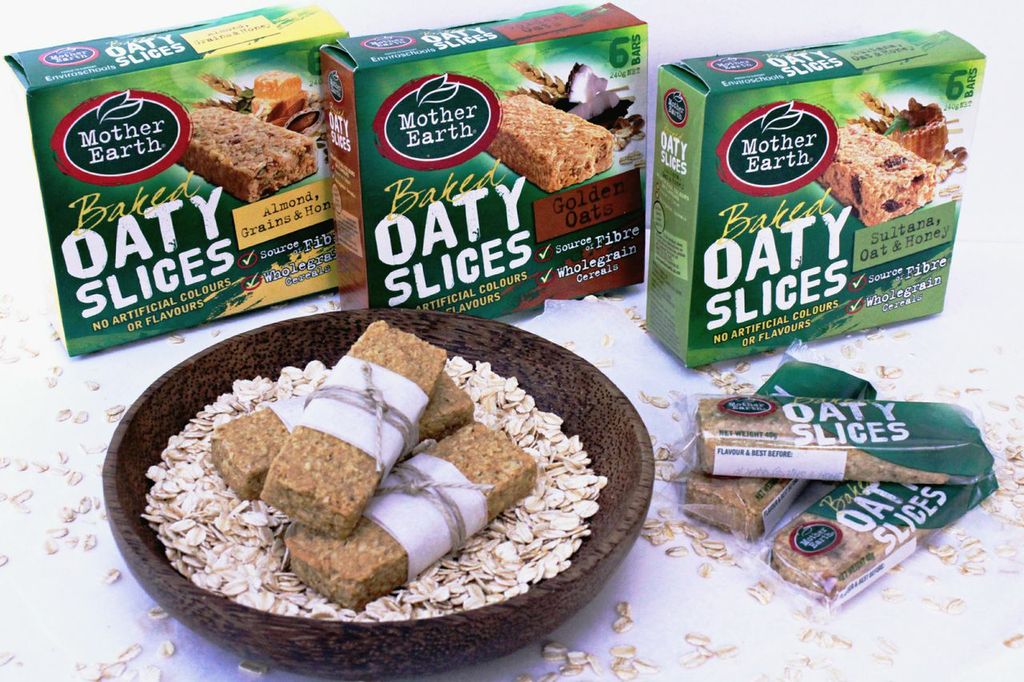 Sponsored post
Whether it is school holidays or term time, you can guarantee that several times a day, I will be met with multiple requests for food between meals. And you can bet your bottom dollar that 9 times out of 10 they will come at the most inopportune of moments; whilst I am on the phone, cleaning the toilet or (and this seems to be a favourite) whilst we are out shopping.
"Muuuum, I'm hungry!"
At home I like to keep a bowl full of fruit well within reach of little hands, and a snack box in the pantry filled with healthy but tasty snacks that I can direct the children to when I am otherwise engaged. Likewise, the bottom of my handbag invariably holds an assortment of snacks for when hunger strikes.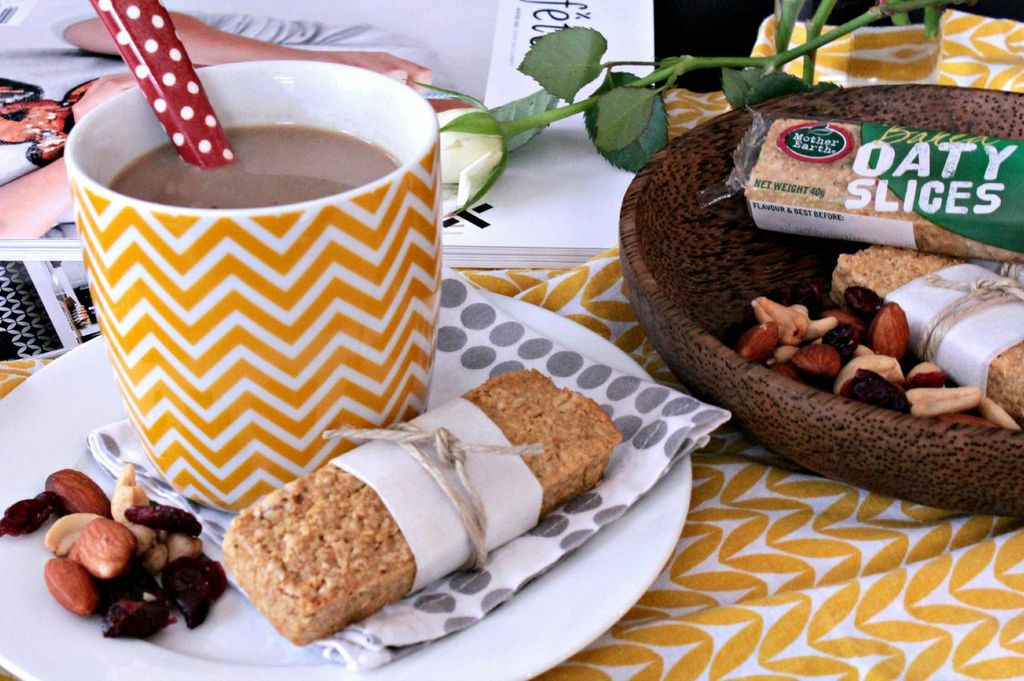 But, and this is the tricky part, finding healthy snacks that the kids actually enjoy eating is not always easy. Trust me, at the bottom of that big old snack box are a number of tasty treats that my kids wouldn't touch with a barge-pole…but there they sit until the kids fob them off onto friends when they come to visit, knowing that then the snack box will be restocked with snacks they do like.
I was recently given the opportunity to try the Mother Earth Baked Oaty Slices, and whilst their nutritional value appealed greatly to me, judging by the fate of some other oat slices that I'd purchased in the passed, I wasn't hopeful that the children would view them quite so eagerly. So without any fuss of hoo-haa, I emptied them all into the snack box.
Now there is one thing that every parent learns eventually, is that when you think you know your child inside out, they have an uncanny knack of surprising you.
The Mother Earth bars were eyed with excitement (yay! there are new snacks and we still didn't eat those stinking old ones at the bottom of the box!), and promptly stuffed into their lunch boxes for school and kinder. Not one, I am pleased to report came home half-nibbled…and there was more than one scuffle at the pantry door over the last chocolate chip or cranberry and white chocolate oat bar.
(Okay so the whining at the lack of cranberry and white chocolate one may have been me…but come on…cranberry and white chocolate? Can you even think of a better combination? No, me either!)
Mother Earth Baked Oat Slices are made with rolled oats and wholegrain cereals without any artificial colours and flavours. They come individually wrapped in six tasty flavours:
Chocolate Chip
Raspberry and White Chocolate (take my advice and hide these from the kids if you want a look in!)
Almond
Grains & Honey
Golden Oats
Sultana
Oat & Honey
Available from $3.99 for a pack of six from Coles and Woolworth stores Australia wide.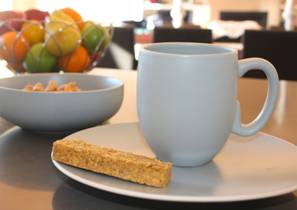 Mother Earth are giving Mums Lounge members the chance to win Wedgewood Naturals by Vera Wang plates, bowl and mug set PLUS the full range of Mother Earth Baked Oaty Slices valued at $155.
To enter, simply follow the instructions on the rafflecopter widget below. Good luck!