Oodie's New Must-Have Product is All of Our Summer Dreams Come True!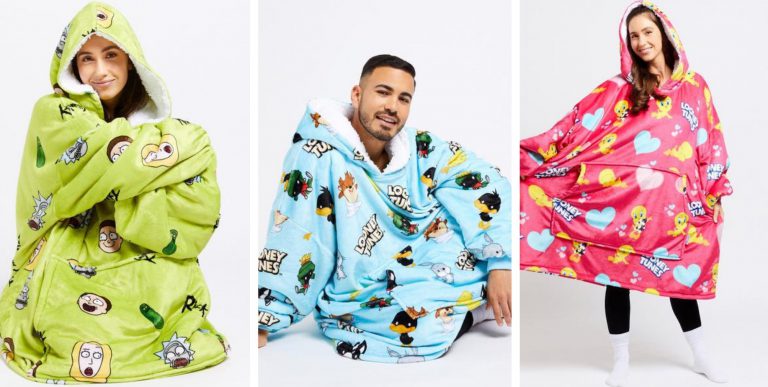 Oodie's New Must-Have Product is All of Our Summer Dreams Come True!
So, we're at that kind of in-between time in the year. The mornings are still pretty fresh, but now and again the sun comes out and you fall into the trap of thinking "Yes! Spring is on it's way!" only to look outside a few hours later to see the rain hammering down on your almost-dry washing! But the biggest conundrum facing you right now is not whether it's  still full-blown-winter, or more of a wintery-semi-spring…no, you're caught between ordering that Oodie that you've been hankering after, (because ERMAGHAD, everybody has one), or holding off until the cold weather comes back around next year. We guess you have to ask yourself, can you bear another month of seeing all your friends on social media in their Oodies, whilst you sit sadly scrolling on your phone in your flannelette pyjamas? It's a tough one, we agree.
Well, those fabulous comfort-bringers at Oodie have pulled a new must-have product from their over-sized, sherpa fleece-lined pockets! Behold, the answer to your hot summer days, loungewear fantasies…the Summer Oodie!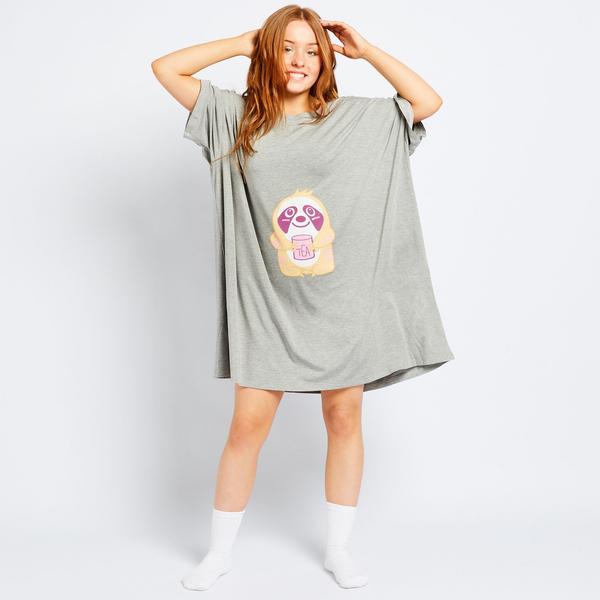 Now you can get that feeling of pure comfort that Oodie is known for all year round with their Sleep Tee! As with a regular Oodie, one size fits most, measuring a generous 95cm long and 85cm wide.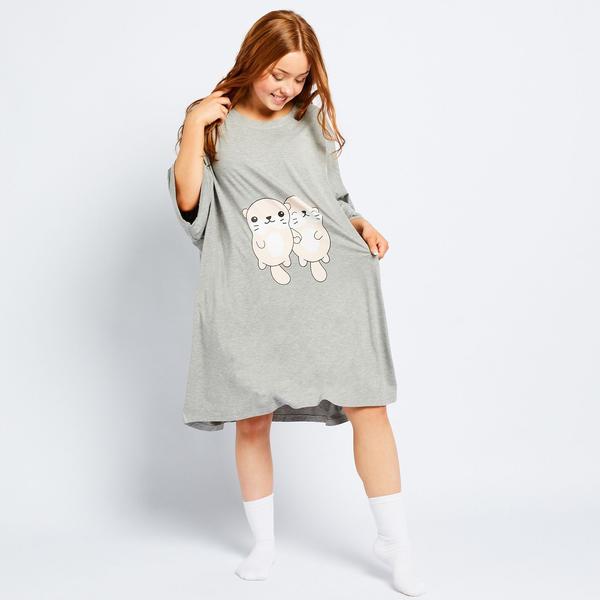 Made from 93% soft and breathable bamboo fibre and 7% elastane to keep your cool and comfortable, even when the Aussie summer hits!
And, if you are zooming in on the photo's looking for a pocket (because Oddie, sorry bro, but your photo's really don't do it justice), rest assured that it does feature two handy side pockets for hiding your hands, snacks, phone – anything! Because, would it even be an Oodie without that enormous, magnificent pocket that your pet can snuggle up in? (Unless of course your pet is a horse, or a goldfish…don't try this at home, folks!)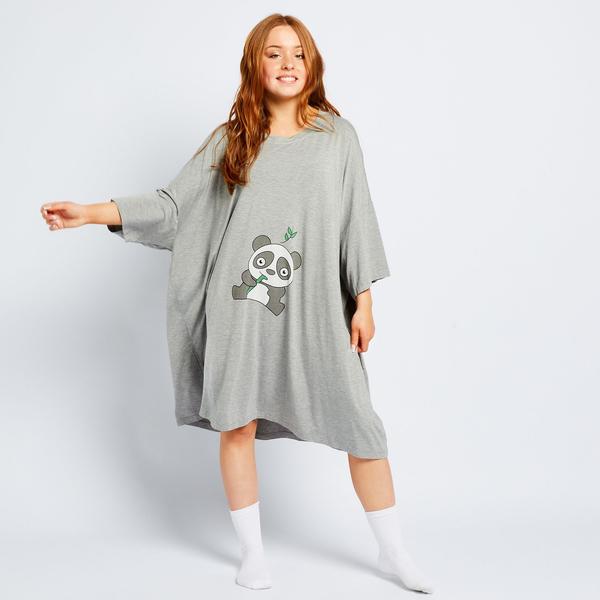 Feeling a new Oodie addiction rising to the surface? Now is a great time to indulge your inner-sloth, and treat them to something uber-comfy to lounge in over the summer. Oodie are offering $25 OFF when you use the code WINTER at the checkout!
Or check out the entire Oodie collection here, and grab yourself a bargain in their Winter Sale.
You're welcome!