SEMPTEMBER – Heidi Bowman – Groovy Goose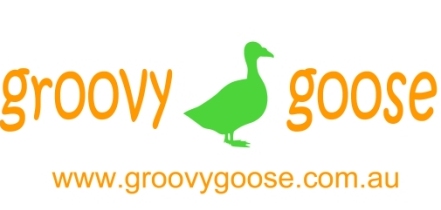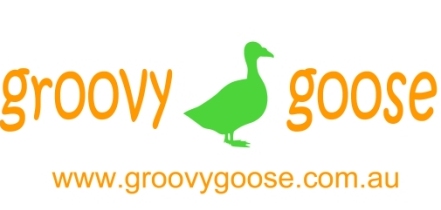 We are a little spoiled for choice when it comes to choosing a work from home parent worthy of the Mums Lounge WAHM of the Month title. We have so many inspirational, hard-working, fabulous mums to choose from. But, after much deliberation we have decided to take a gander this month at the gorgeous products available from Groovy Goose.
Heidi, you are a wife, a mother, and 'Chief Goose' of your business. How do you manage to juggle everything so successfully?
I am lucky to have a really supportive husband and two gorgeous children (aged 3 & 5) who are my inspiration for my work. I always ask them what they think of a new design! It is really helpful to have good support when starting a new work-from-home business as many long hours go into setting it up!
We can certainly identify with that Heidi. Previous to owning your own business you worked in photographic sales and as a commercial photographer. What was your motivation for moving away from that and starting up Groovy Goose?
The business started in 2009. I had created some designs to decorate my own kid's rooms with a personalized piece and had made a couple for friends. They all adored them and said I HAD to start selling them online. So we did and I have adored creating for others ever since!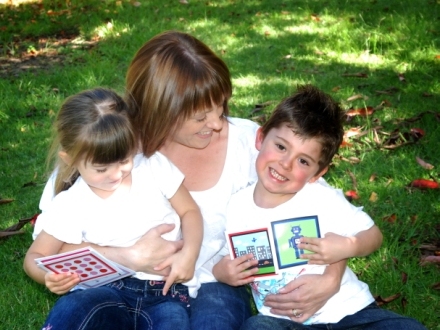 I am able to be flexible with the business around my kids. I am at home full time with them, and work the business around them. My son is at school now, and it allows me to take part helping in his classroom and volunteer to do other fun things at the school and also to be there if either of the kids are sick. This is so important to me.
On the downside though, it has meant many long nights creating, designing, and processing orders. Plus I am always able to log on to check orders…so it can mean I am working at times when otherwise I probably wouldn't.
Not only do you have an obvious passion for what you do Heidi, but you also manage to make time to enjoy your precious family and your journey through motherhood.
It can of course be very overwhelming at times that motherhood is a 24hour a day, 7 days a week role, but there are so many amazing aspects of being a mum. Being totally adored and loved no matter what happens or how you look on a bad day is pretty amazing. You cannot beat that look of total adoration in your child's eyes or one of their big squishy hugs!
There's no doubt about it – big squishy hugs are the best!
I am always intrigued about how people chose their business name. How did you come up with 'Groovy Goose?'
It was created by both my husband and I, (with a last minute change as we were in the queue with the paperwork to register the name!) I really wanted a name people would remember and think was interesting. It had to have an animal in it and a funny word too…hence groovy goose hatched! We get lots of comments on the name and I call myself the chief goose which people think is pretty funny too. I love it!
So for those readers who have not yet had the pleasure of feasting their eyes on your gorgeous creations, tell us what is available at Groovy Goose.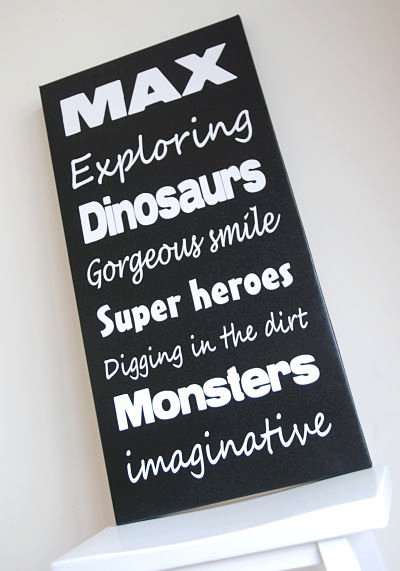 Groovy Goose sell personalized artwork, including canvas art, fine art prints, canvas bus scrolls, personalized party invitations, birth announcement cards, personalized puzzles, greeting cards and hair accessories. Our most popular products are our canvas pieces.
A personal favourite of mine is making the canvas or fine art print 'all about me' bus scrolls. These pieces allow customers to create a piece of artwork that has their child's name and a list of descriptive words about their child. I love reading how parents describe their children's personality traits. Plus I think it is a fantastic way to shape good self esteem for the kids. Having a piece in their room created just for them describing how much they are loved and how unique they are is great!
We agree Heidi. They are just divine! And…I believe you have something special to offer our Mums Lounge members for the month of September?
Groovy goose would like to offer Mum's lounge readers who read this article 10% off any of our canvas bus scrolls or fine art print bus scrolls. Simple quote WAHMSCROLL to receive your discount from our website at www.groovygoose.com.au
You can also stay up to date with Heidi's products, sales and newly hatched designs on her Groovy Goose Facebook page.