Peanut Chicken Curry Recipe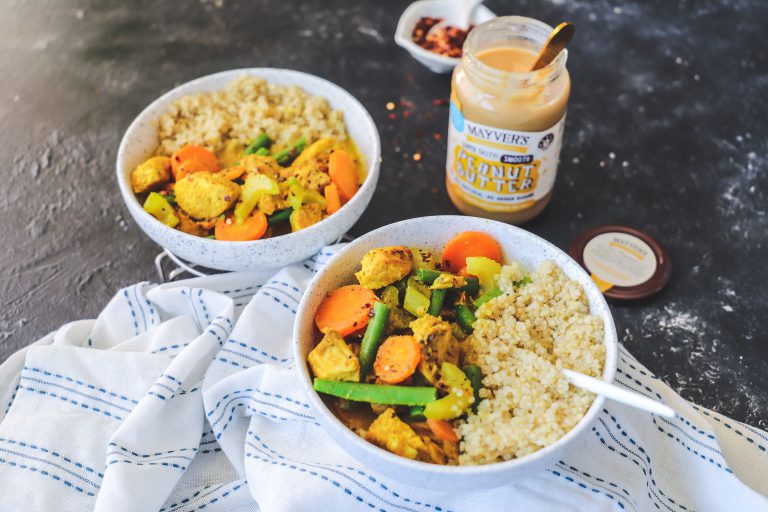 Peanut Chicken Curry Recipe
Recipe by Susie Burrell
Serves 4
Ingredients
600g skinless chicken breast, cut into cubes
1 tbsp. turmeric
½ tsp. ground ginger
½ tsp. cinnamon
½ tsp. chili flakes
½ tsp. sugar
3 tsp. olive oil
3 carrots, sliced
1 celery stick, sliced
½ cup Mayver's Smooth Peanut Butter
1 ½ cups water
1 cup green beans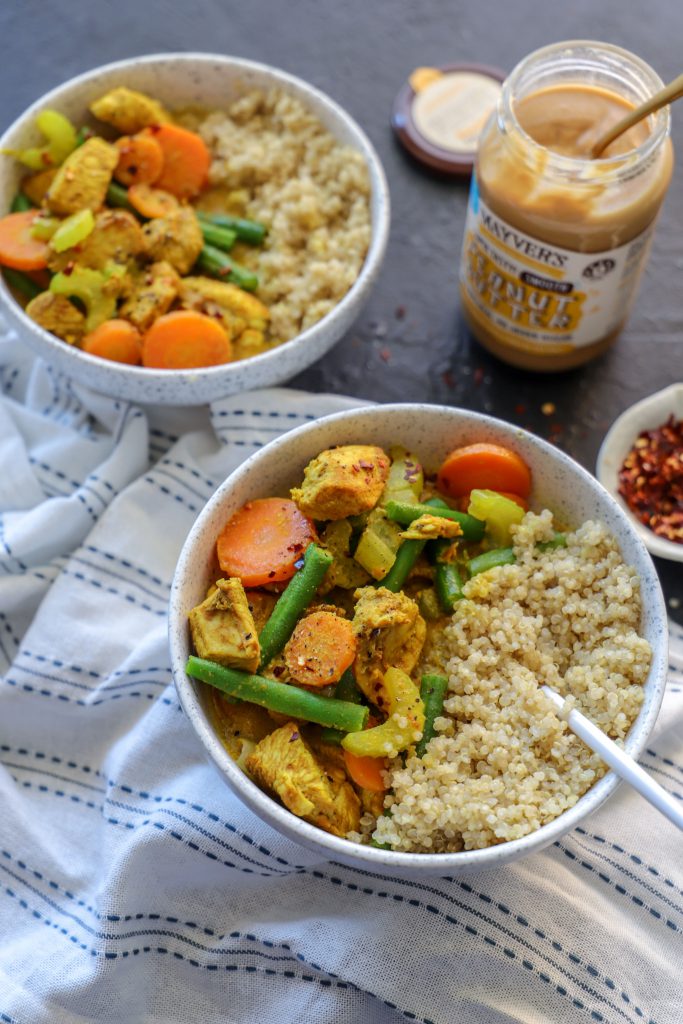 Method
In a snap lock bag mix together the turmeric, ground ginger, ground cinnamon, chilli flakes and sugar. Add the chicken pieces and shake well to evenly coat in the spices.
Heat the oil in a casserole dish over medium heat. Add the celery and cook until it begins to soften.
Add the carrots, peanut butter and 1/2 cup water. Bring to the boil and then reduce heat to a simmer for 5-6 minutes, until the carrots begin to soften.
Add the chicken and cook for 2-3 minutes. Add 1 cup of water and bring back to the boil; reduce the heat to simmer covered for 15 minutes or until the chicken has cooked through.
Add the green beans and cook a further 5 minutes.
Serve with 1/2 cup quinoa or rice if desired.