Six Other Uses For Fidget Spinners You May Not Have Thought Of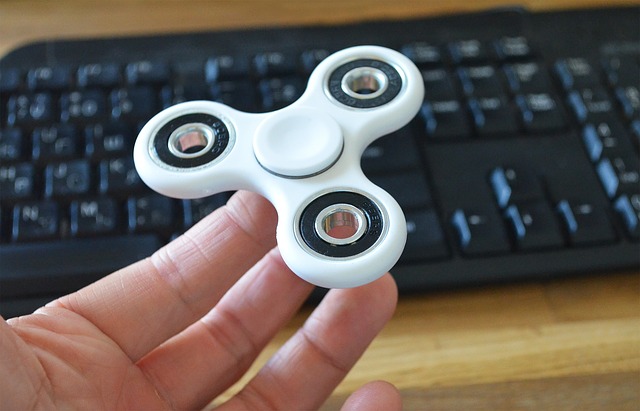 Fidget spinners are the trend we're not going to forget from 2017. The fun spinner has brought with it controversy from experts on whether it actually helps kids stay focused in the classroom. Despite the hype, kids are still loving them and parents and bloggers have found fun ways to use their fidget spinners for other uses.
6 Other Uses For Fidget Spinners You May Not Have Thought Of
1. Use it as a tooth brushing timer
Krista from We Are Far From Normal uses the spinner as a tooth brushing timer. It can always be hard to get kids to brush their teeth longer than 30 seconds! Krista timed their fidget spinner and it spins for 2 minutes. She uses the fidget spinner as a tooth brushing timer to ensure her son spends the right amount of time cleaning his teeth.
2. Use it to as a chore decider
Which chore should your child do first? Let the fidget spinner decide. Another great idea from Krista from We Are Farm From Normal.
3. Use it for math practice
Your Modern Family have created a math printable you can get your kids to practice their math against the timer of the fidget spinner. You can download the sheet from here.
4. Use it to apply makeup
James Charles used a fidget spinner to add bronzer to contour his face. He later admitted it was a joke to build more likes to his post. Either way, the end result was impressive.
5. Use them as cupcake toppers
Scary Mommy show how to make cupcakes with fidget spinner toppers, using a golf tee. These look pretty cool!
6. Make fidget spinner cookies
Tasty show you how to use your fidget spinner as a template to create fidget spinner cookies. These look awesome and kids will LOVE them.
There are probably plenty more ways fidget spinners can be used to solve problems. Sometimes their use can create a problem, like this story were featured here. We don't recommend using them for this.