14 Delightful Dresses You Can Wear for a Stylish Maternity Photoshoot and Beyond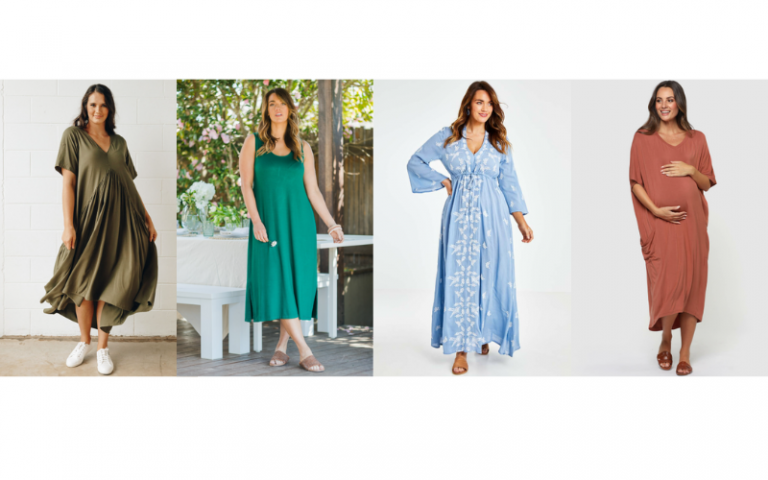 14 Delightful Dresses You Can Wear for a Stylish Maternity Photoshoot and Beyond
We all like to get as much use out of our clothing as possible these days. None of this one and done fast fashion for us stylish mums! We know how to find a bargain and re-style our clothing again and again.
Maternity dresses are one thing that we don't have to donate or throw out after pregnancy. A lot of the current styles are wonderfully full and billowy, perfectly allowing for our growing bumps while pregnant, but also stylish and fashionable for everyday wear afterwards.
Here are 14 absolutely lovely dresses that you can wear for a beautiful maternity photoshoot but also keep in your cupboard for another day.
LULA LIFE Biffi Shirred Dress $99.99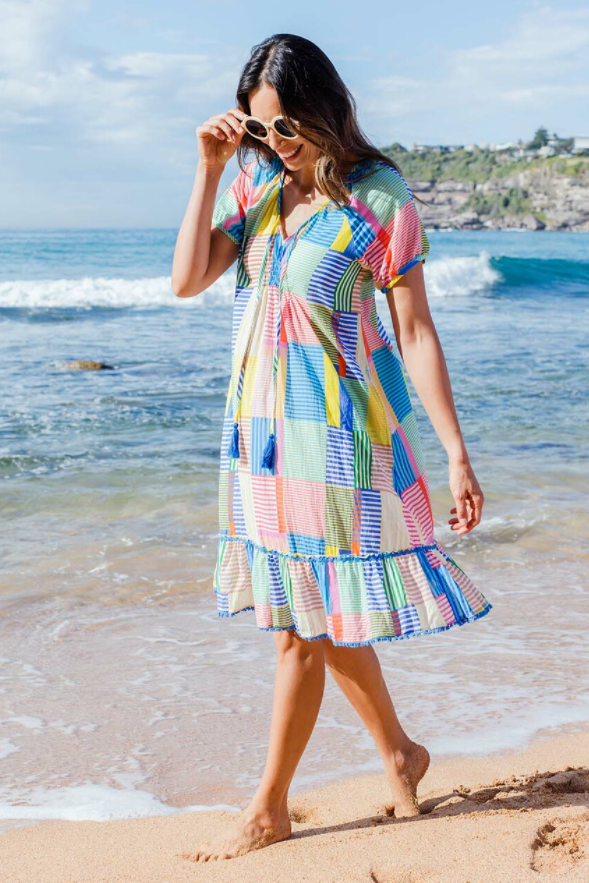 Colourful and bright is the theme with the Biffi Shirred Dress by Lula Life. A relaxed v neck style complete with colourful print and tassel ties, this is a perfect summer option over swimmers at the beach. Very cute topped off with some summer sandals.

BOHO BIRD Dancing With Birds Dress $189.95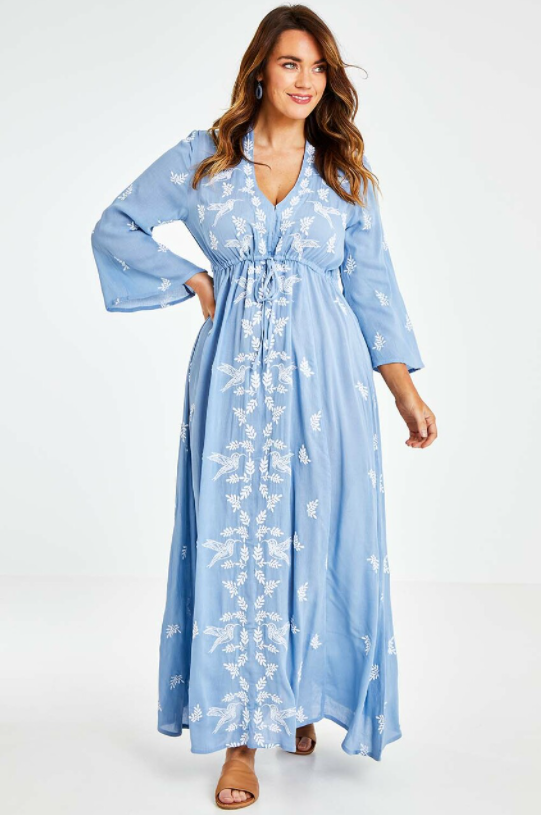 Float through the seasons in the Dancing with Birds Dress from boho bird. Available in seven colours with gorgeous bird embroidery!
https://www.birdsnest.com.au/brands/boho-bird/dancing-with-birds-dress-boho-237-b#Chambray

BOHO BIRD The Layers Of Love Maxi Dress $159.95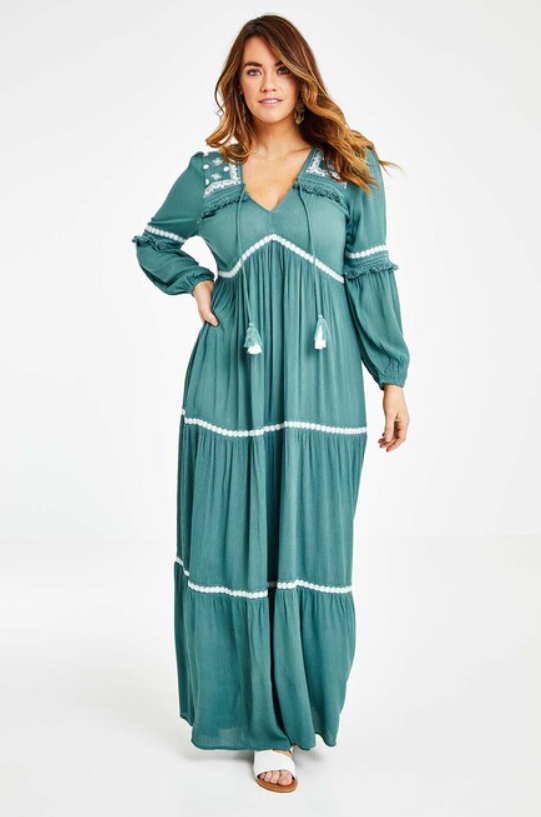 A dreamy dress that will be a go to in your wardrobe for so many different occasions. It is soft and floaty, you will be sure to make an entrance when wearing this beautifully designed dress!

NAUDIC Sao Paulo Dress $149

The Sao Paulo Dress by Naudic is a fresh and floaty summer kaftan style dress to have in every wardrobe. Featuring embroidered look embellishment, a relaxed fit and tassel tie neckline, this one pairs well with sandals for casual days.

BAMBOO BODY Samara Dress $119.95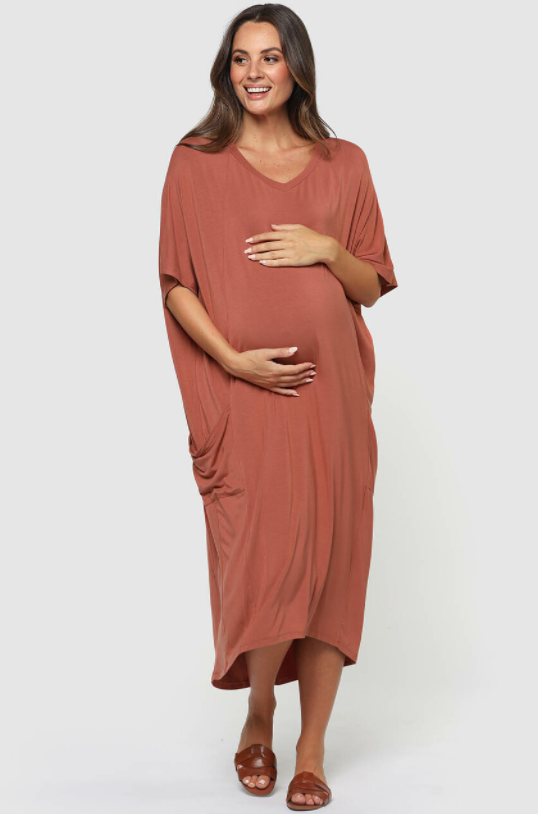 Light and breezy for summer days, the Samara Dress from Bamboo Body features a relaxed fit with a v neckline and pockets for ease. This dress has a hi-lo hem and bat-wing short sleeves for cool comfort. With slight shape around the waist, this dress will drape beautifully along the body without leaving you overwhelmed in fabric.

PQ COLLECTION Short Sleeve Peak Maxi Dress $80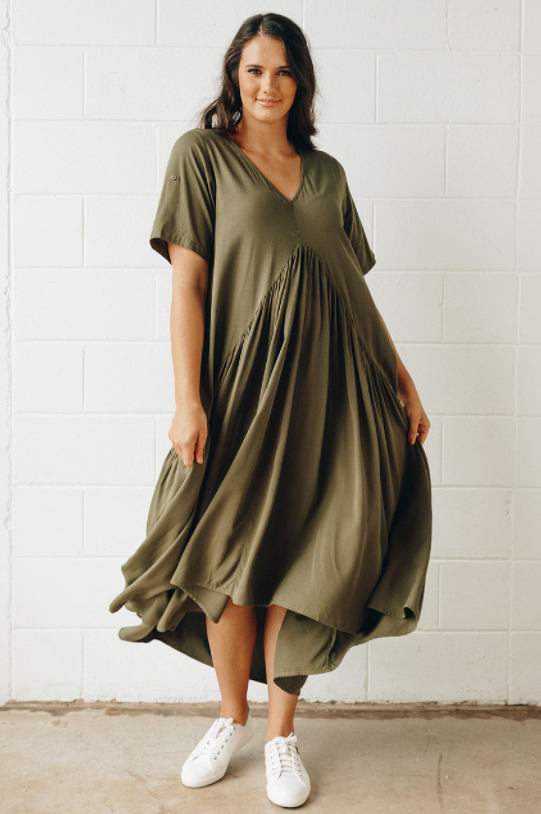 The Short Sleeve Peak Maxi Dress from PQ Collection features a flattering and comfortable free flowing fit that can be dressed up for a casual mid week dinner or a hanging out with the neighbours. A heel will instantly elevate it but if it's just out and about or coffee with the girls, a flat shoe or sneaker will work in fine.

RIPE MATERNITY Cocoon Maternity Tank Dress $79.95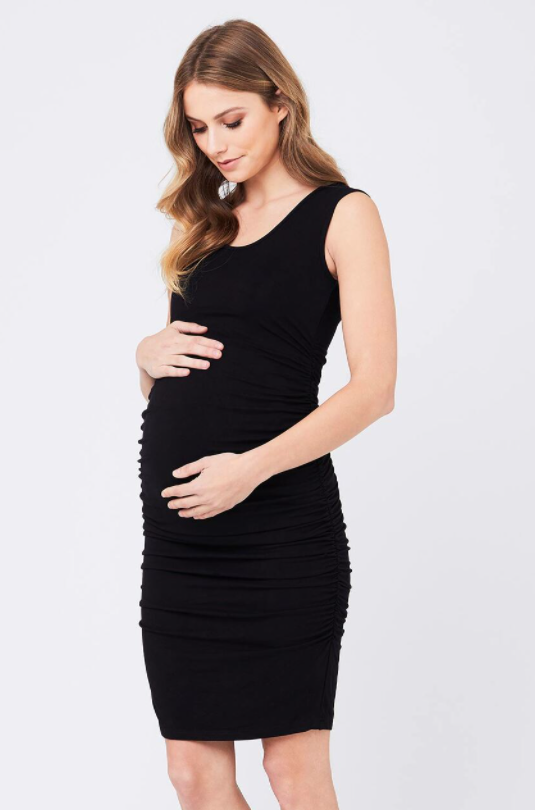 The Cocoon Tank Dress from Ripe Maternity is made from super soft super quality stretchy jersey, offering support and comfort for you and your growing precious cargo.

BIRD KEEPERS The Recycled Everyday Dress $89.95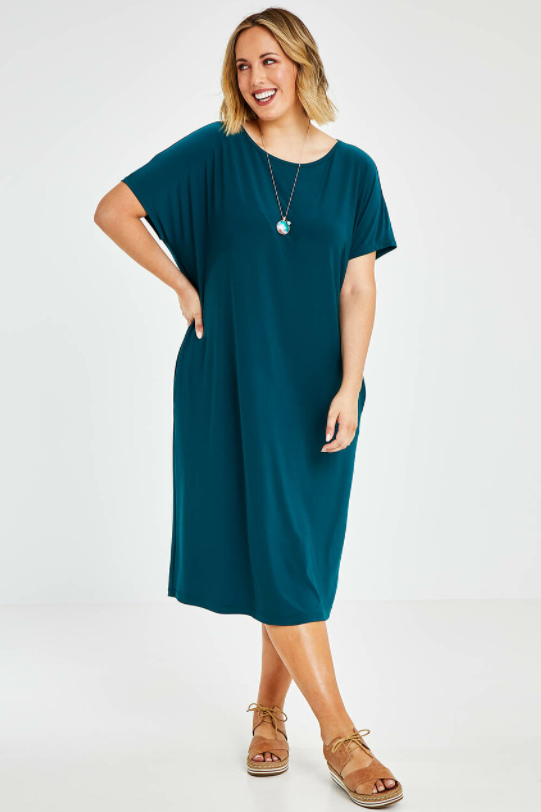 Nothing epitomises an everyday style more than a relaxed tee dress, a style that you can throw on and go, guaranteed to have you looking and feeling fabulous wherever the day may take you.

BOHO BIRD You Make Me Happy Maxi Dress $179.95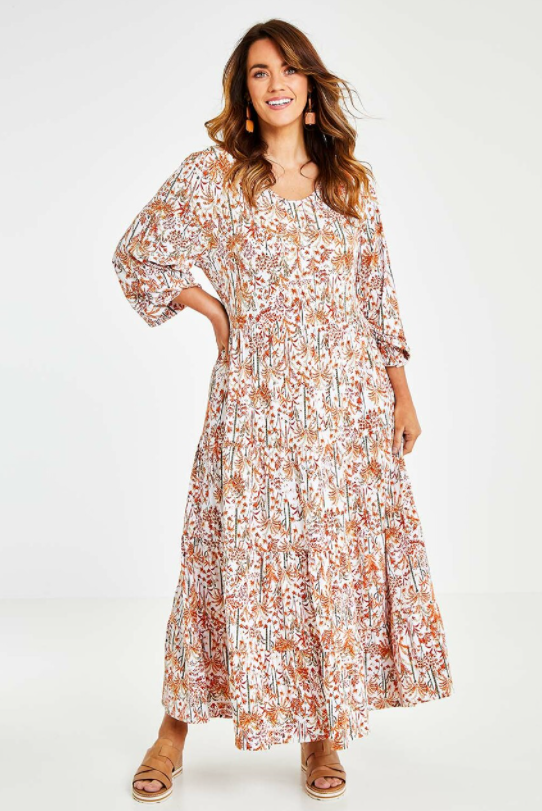 The You Make Me Happy Maxi Dress from boho bird is happiness in a dress! This coalescence of draping jersey fabric in a tiered style, with a print that's redolent of palm trees swaying in the wind on a tropical island – and all the holiday feels this brings – is impossible to pass by.

RIPE MATERNITY Swing Back Nursing Maternity Maxi Dress $89.95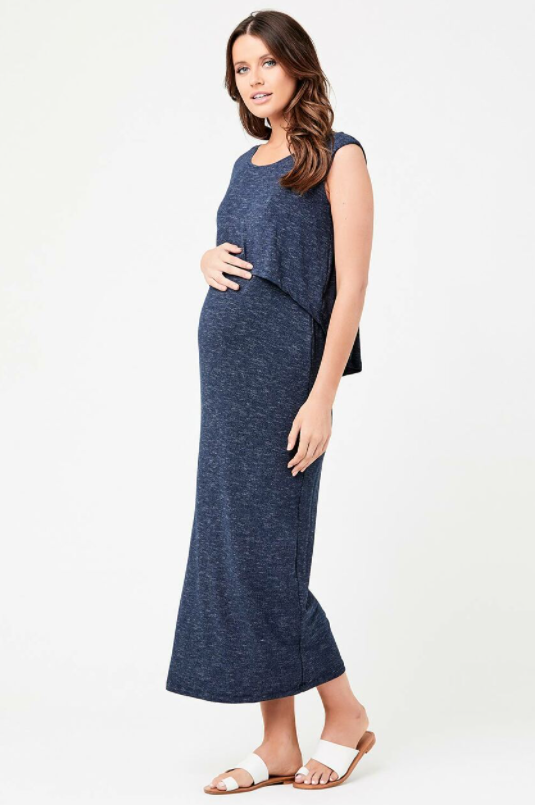 The Swing Back Nursing Maternity Maxi Dress features a modern design, using a soft textured jersey knit.
The fit is easy and relaxed, with a clever top layer that lifts up for discreet nursing access. The dark denim navy fleck, lets you dress it up or down for a clean modern look.

BIRD KEEPERS The Classic Maxi Tank Dress $89.95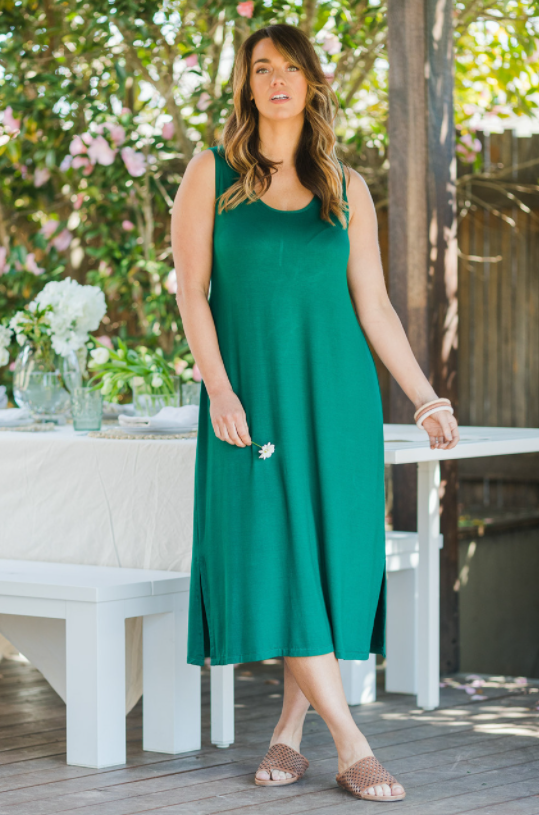 Let this style become full time in your wardrobe – it is sure to bring you happiness again and again! The Classic Maxi Tank Dress from bird keepers can be dressed up and down depending on where you're headed. You could wear sneakers or heels, adding in jewellery and accessories as needed. A scarf and jacket or will go a long way, as will a long line lightweight cardi. The options are endless.

WHISPERS Half Sleeve Bamboo Maxi Dress $99.95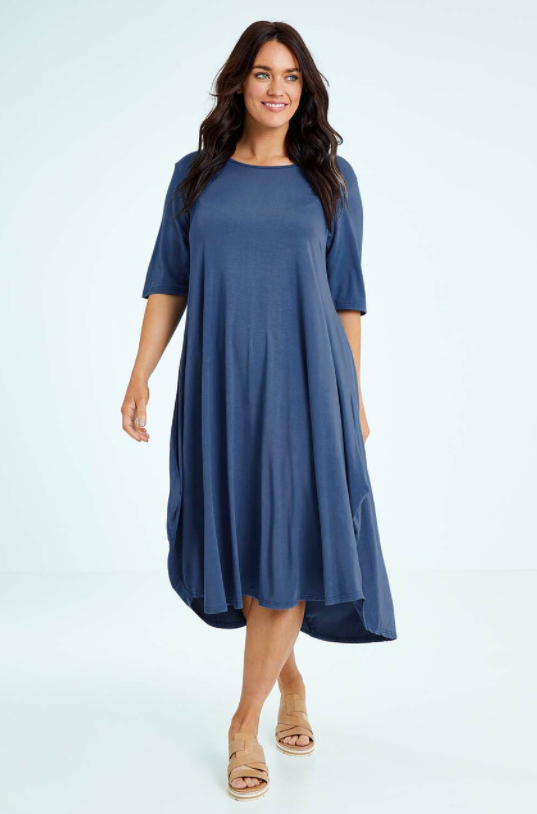 Bounce into summer wearing the Half Sleeve Bamboo Maxi from Whispers, a simple yet supremely elegant style to dress up, or down, depending on where you're planning to be.

BIRD BY DESIGN The Long Rita Dress $89.95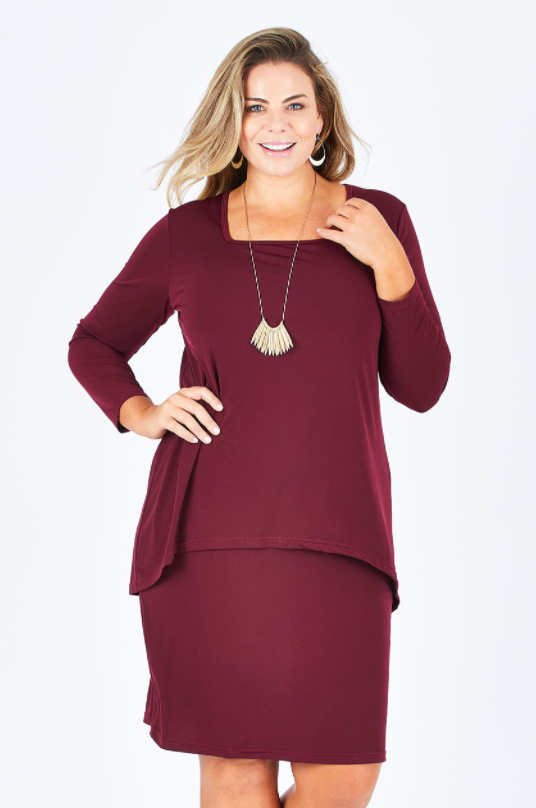 The smart neck line and figure skimming material flatters the feminine shape and makes the working week effortless with its easy care, crush free fabric. From desk to date this little gem of a dress will let you breeze through in fuss free style.

KITA KU Gaga Dress $119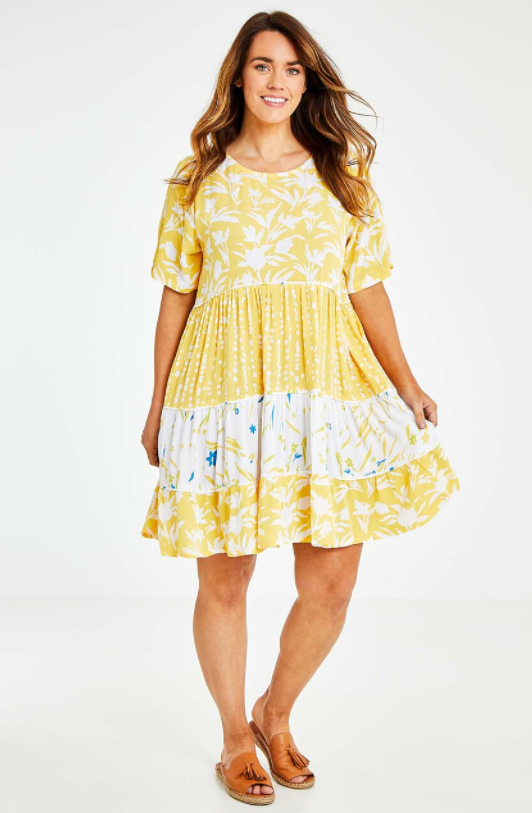 The Gaga Dress from Kita-Ku is the sweetest litle sun dress you'll need this season. It comes in two colour ways each with a generous high, wide waistline, and contrast prints and tiers in the skirt. A cool shift style dress that is so easy to wear. Match with sandals or sneakers and summer accessories.

Disclosure: This article contains affiliate links. This means that if you make a purchase, we may receive a small commission at no extra cost to you. This helps to pay the running costs for our website and the wages of our work-from-home writers, who are parents, just like you.