The Benefits of Investing in a Smart Baby Monitor That Grows with Your Child (PLUS GIVEAWAY)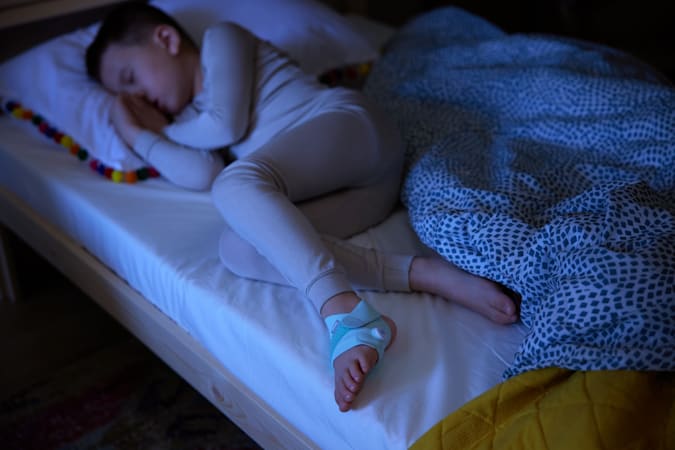 The Benefits of Investing in a Smart Baby Monitor That Grows with Your Child (PLUS GIVEAWAY)
In partnership with Owlet Care
There are no two ways about it, even before they are born, children cost money! Whether it's shelling out on ultrasounds, transitioning to a maternity wardrobe to fit your changing body, decorating a nursery or purchasing the essentials to get you through their first year, your bank account is likely to take a sizable hit. In fact, research carried out by International e-Commerce platform Picodi's analysis team revealed that in Australia, the average total cost related to pregnancy and baby's first year is $5552! Which is why, when it comes to purchasing the big-ticket items such as a cot, stroller, high-chair, and the baby monitor, we're a big fan of doing your research and opting for products that grow with your child so that the initial expense pays for itself over multiple years, and possibly also, multiple children.
Whether or not you consider a baby monitor as an essential item is entirely subjective, but many parents find that they increase their peace of mind, particularly at night.  It's not uncommon for new parents to report waking several times at night to check that their sleeping baby is breathing, so having a way to check on your baby without disturbing them can be particularly helpful for anxious parents. Having a baby monitor set up also allows parents to complete simple tasks during the day such as showering, or hanging out the washing while their baby naps, without worrying that they won't hear if their child wakes up. These days, smart baby monitors provide parents with the means not only to hear or see their child from another room in the house, they can also monitor an infant's temperature, breathing, and heart rate, to give parents a more complete picture of their child's wellbeing.
In response to popular demand, Owlet, the creators of the smart sock baby monitor, have launched the Smart Sock Plus. Whereas the previous model was suitable for newborns to 18- month-olds, the newest version of the smart sock comes with 3 sock sizes, and fits children up to the age of 5 years old. This allows parents to track their child's heart rate, blood oxygen levels and sleep trends from birth and throughout the preschool years.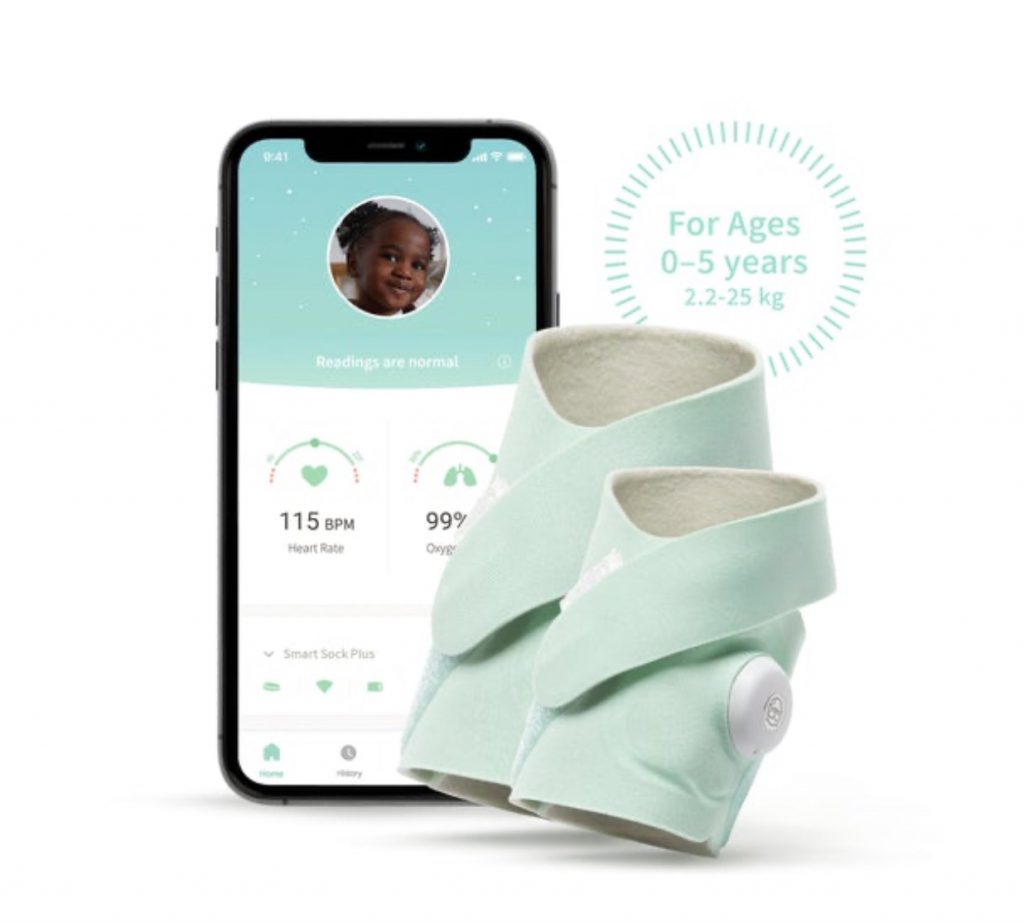 Tracks Child's Heart Rate & Oxygen
View your child's live readings in the Owlet App anytime, anywhere. Stay informed of child's well-being while they sleep.
Tells You When Child Needs You
Get immediate notifications if your child's oxygen levels or heart rate leave preset zones.
View total hours slept, number of wakings, and overall sleep quality. Use the data to create new routines as your child grows.
View this post on Instagram
For parents who've been used to having a baby monitor set up for their baby, transitioning to life without one can be difficult, especially when the baby becomes a toddler and is able to get out of bed during the night or early hours of the morning. Whilst some parents may use the smart monitor less as their child grows, others no doubt continue to feel a greater sense of calm from tracking their child's vital signs.
Head to the Owlet Care website to find out more about how the Owlet Smart Sock Plus can give you peace of mind through every milestone.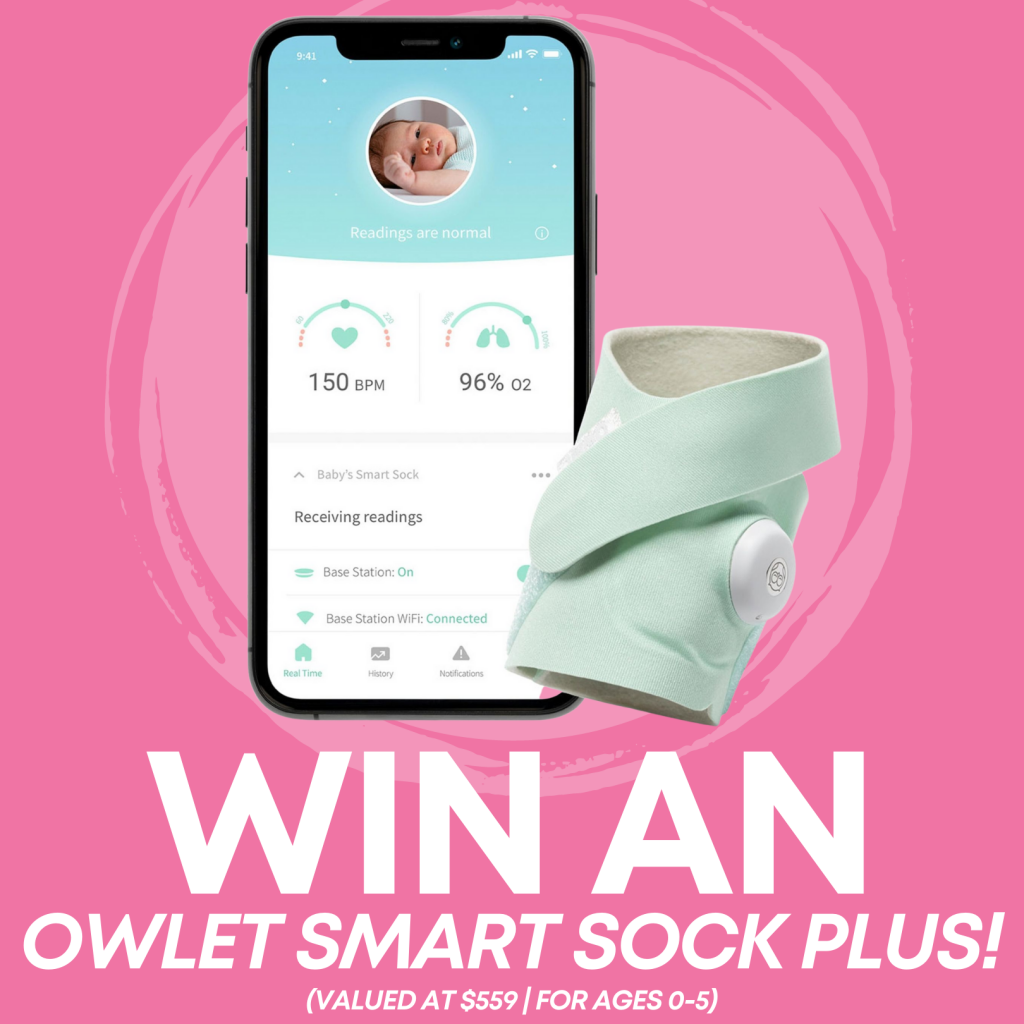 Win an Owlet Smart Sock Plus valued at $549
Our friends at Owlet are giving you the chance to win the Smart Sock Plus valued at $549. For your chance to win simply complete the entry form below. Good luck!
Only open to residents of Australia.