Top Spidey Gifts For The Ultimate Spider-Man Fan In Your Life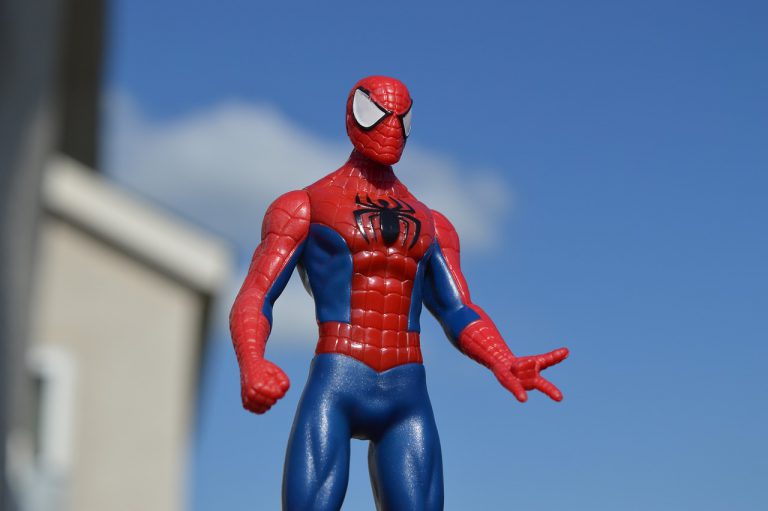 Top Spidey Gifts For The Ultimate Spider-Man Fan In Your Life
This week sees the release of Marvels' latest blockbuster *Spider-Man: No Way Home. Featuring all our favourite superheroes and villains it's definitely a movie that die-hard Spidey fans have been waiting years for. So what better way to celebrate your friendly neighbourhood Spider-Man than with some cool merch. Check out some of our favourite picks below.
Spider-man 3D Face Mask with Mesh Eyes Snapback Baseball Cap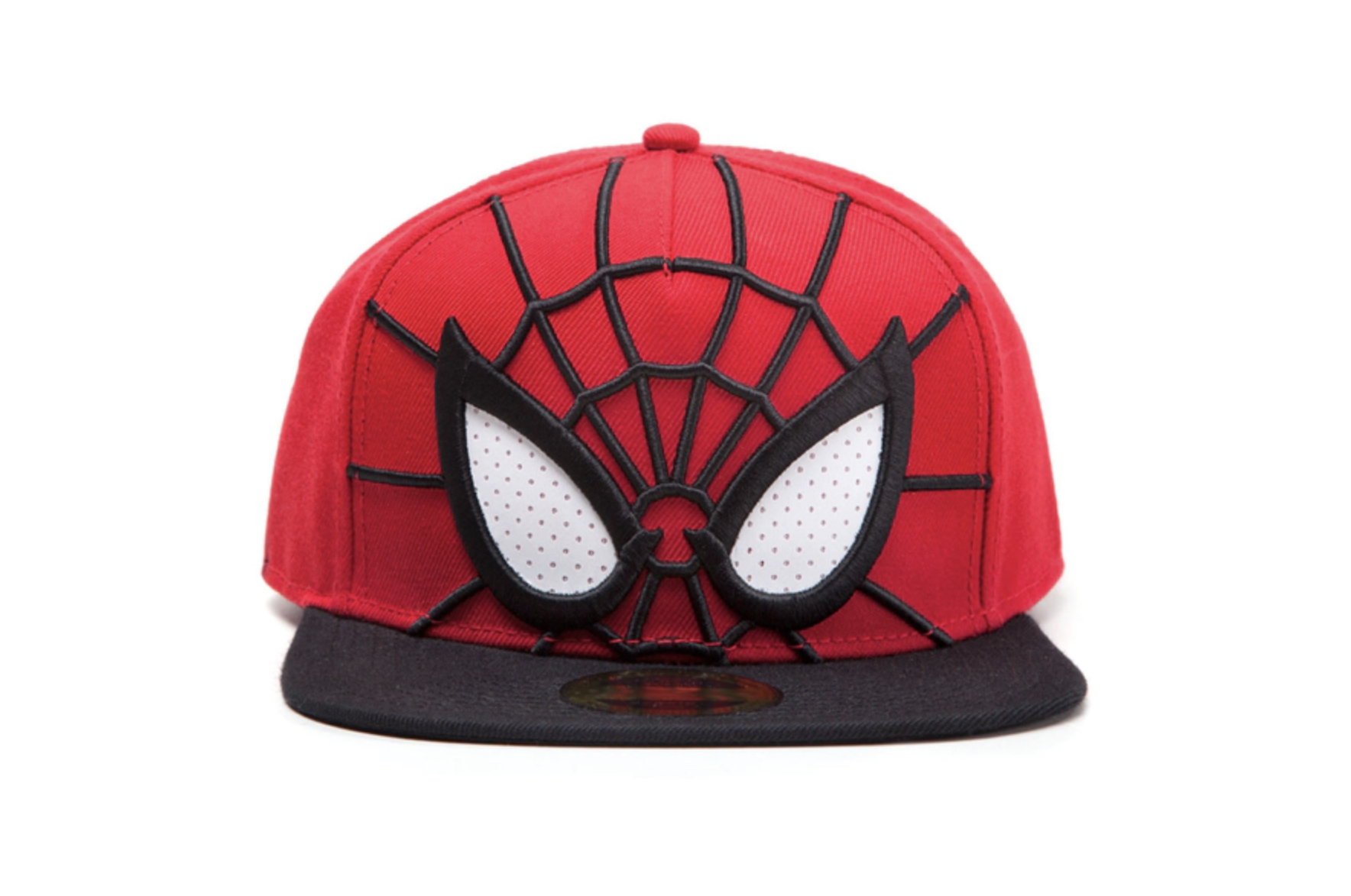 If you love Spider-man then you'll want to wear this awesome officially licensed snapback baseball cap which has a '3D Face Mask with Mesh Eyes' motif. The fitting strap single pop-lock can be adjusted on the back, for a range of head sizes. Made from premium quality material with professional stitching, this officially licensed merchandise has been inspired by Marvel Comics.

Miles Morales Spider-man (Spider-man) Controller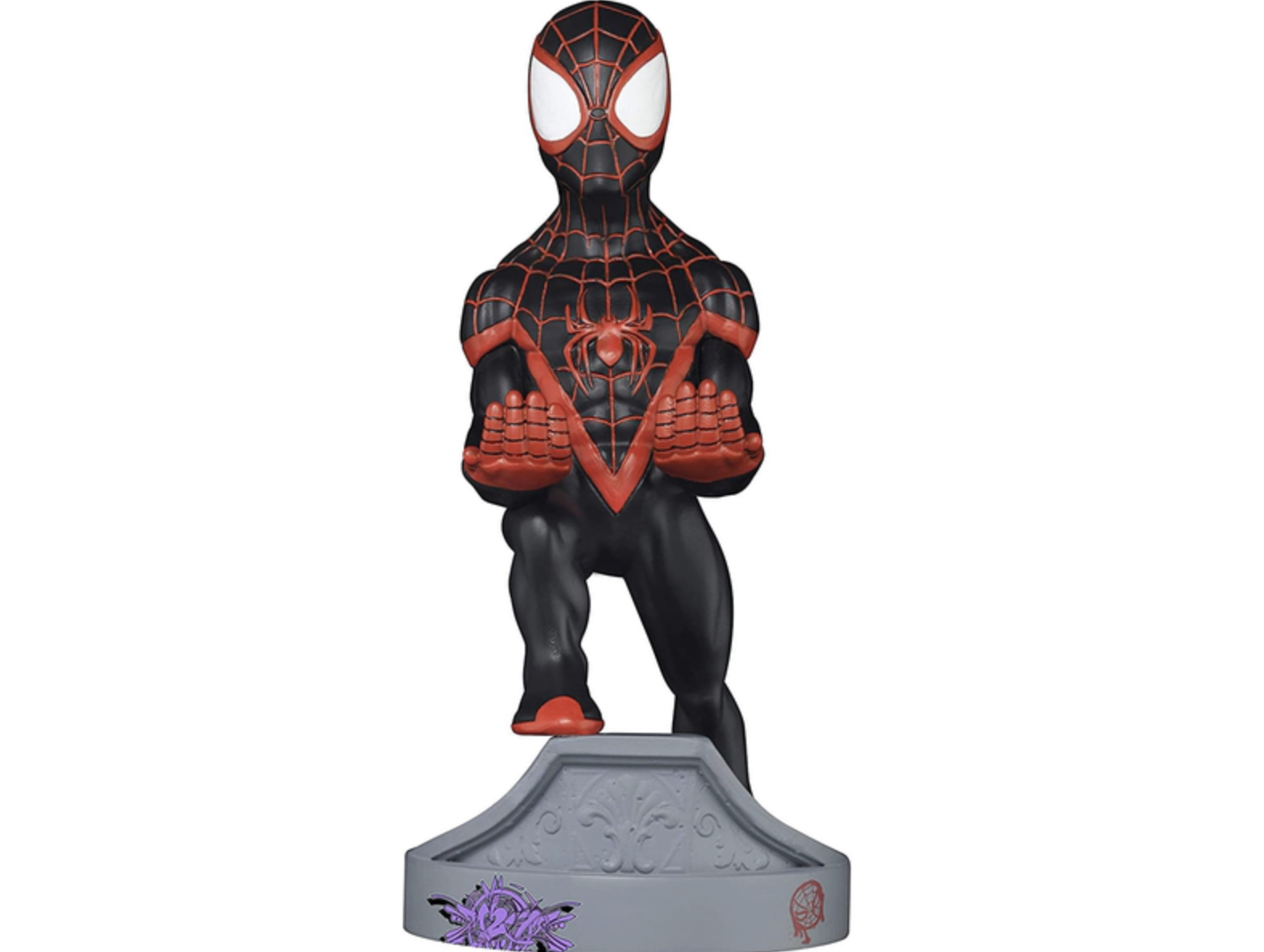 Cable guy designed on Spider-man from the Marvel Universe 8" tall and coming with a 2 metre USB C cable for charging your device. Compatible with Playstation controllers, Xbox controllers and most smartphones
Compatible with all Playstation, X-box, Switch & retro console Controllers
Works with all smartphone and mobile cell phone devices
Comes packed with a separate 2m (6-ft) micro USB charging cable
Styled on "Spider-Man/Miles Morales" from the MCU franchise
Official licensed merchandise

Marvel Comics Spider – Amazing Spider-Man T-Shirt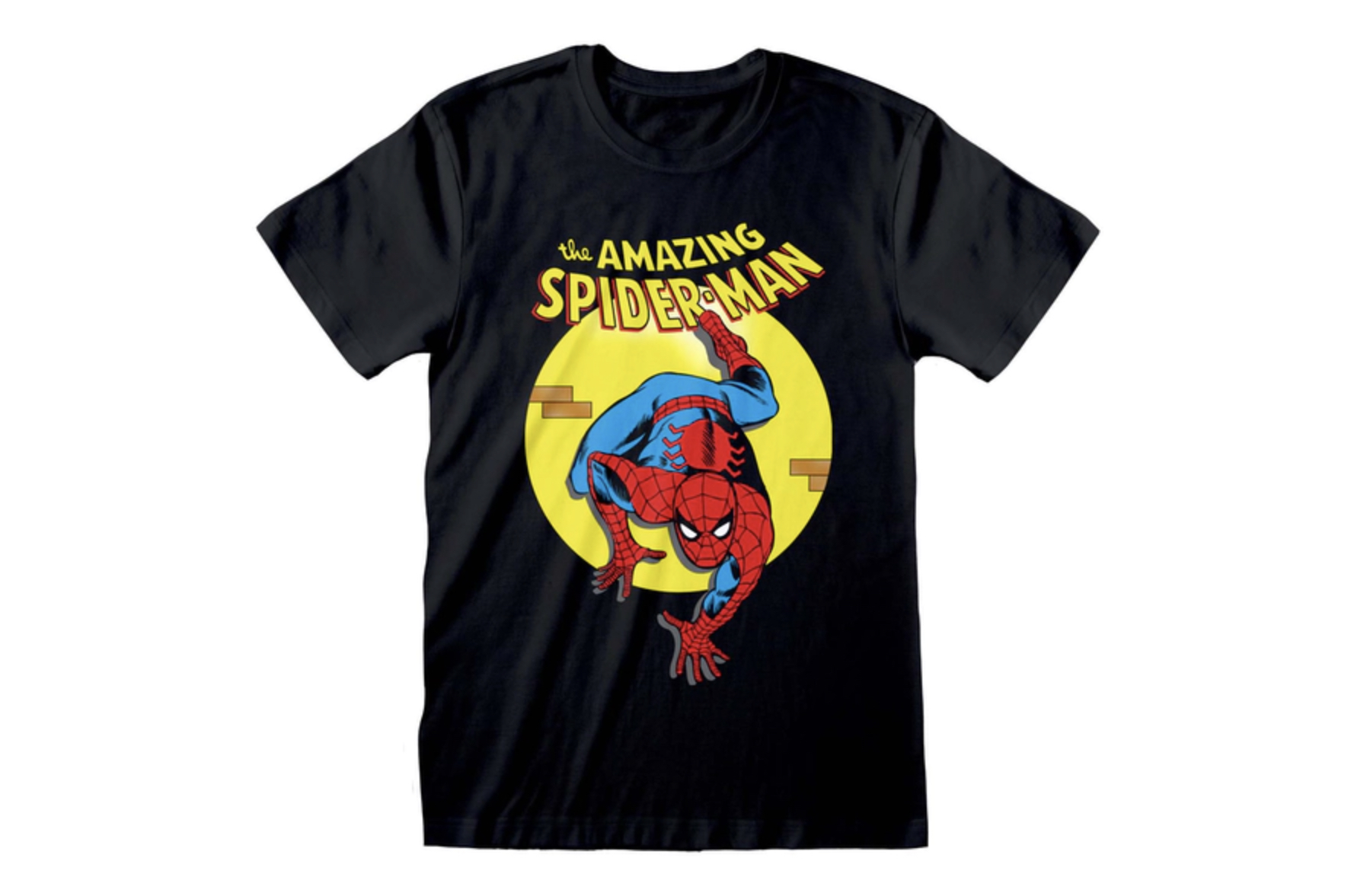 Marvel Comics Spider – Amazing Spider-Man Unisex Medium T-Shirt – Black

Spider Mech vs. Venom LEGO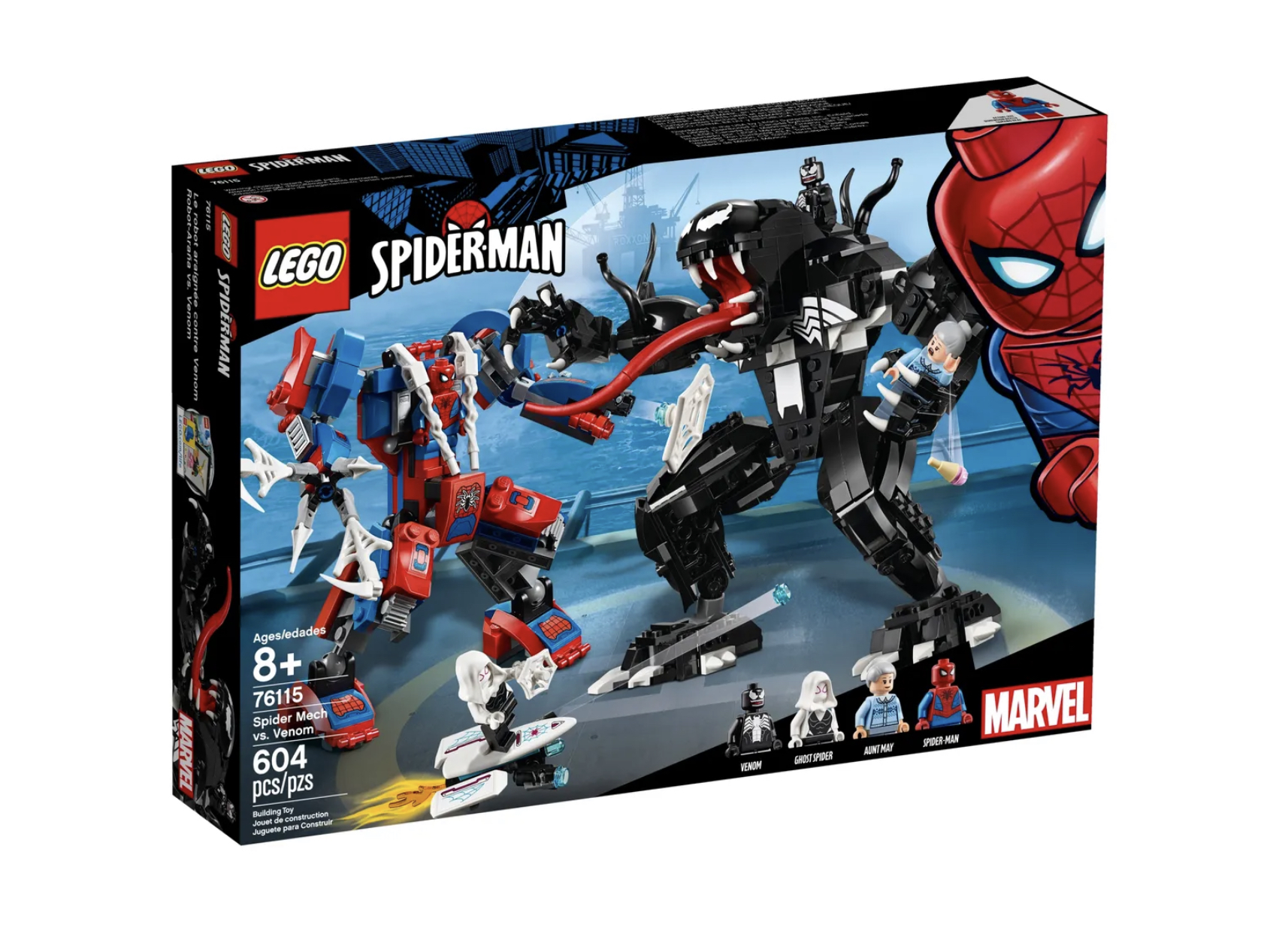 Join Spider-Man and Ghost Spider on a mission to release Aunt May from Venom's clutches in a thrilling LEGO® Marvel Spider-Man 76115 Spider Mech vs. Venom battle. Match the posable Spider Mech, featuring an opening minifigure cockpit, tech spider/web shooter and gripping claw, against the huge posable Venom Mech, with minifigure-grabbing claws. This superhero toy building kit includes 4 LEGO minifigures, Ghost Spider's hover board with 2 stud shooters, plus 9 assorted web elements to customize your builds, minifigures and weapons.

Spider-Man: Doc Ock Diamond Heist LEGO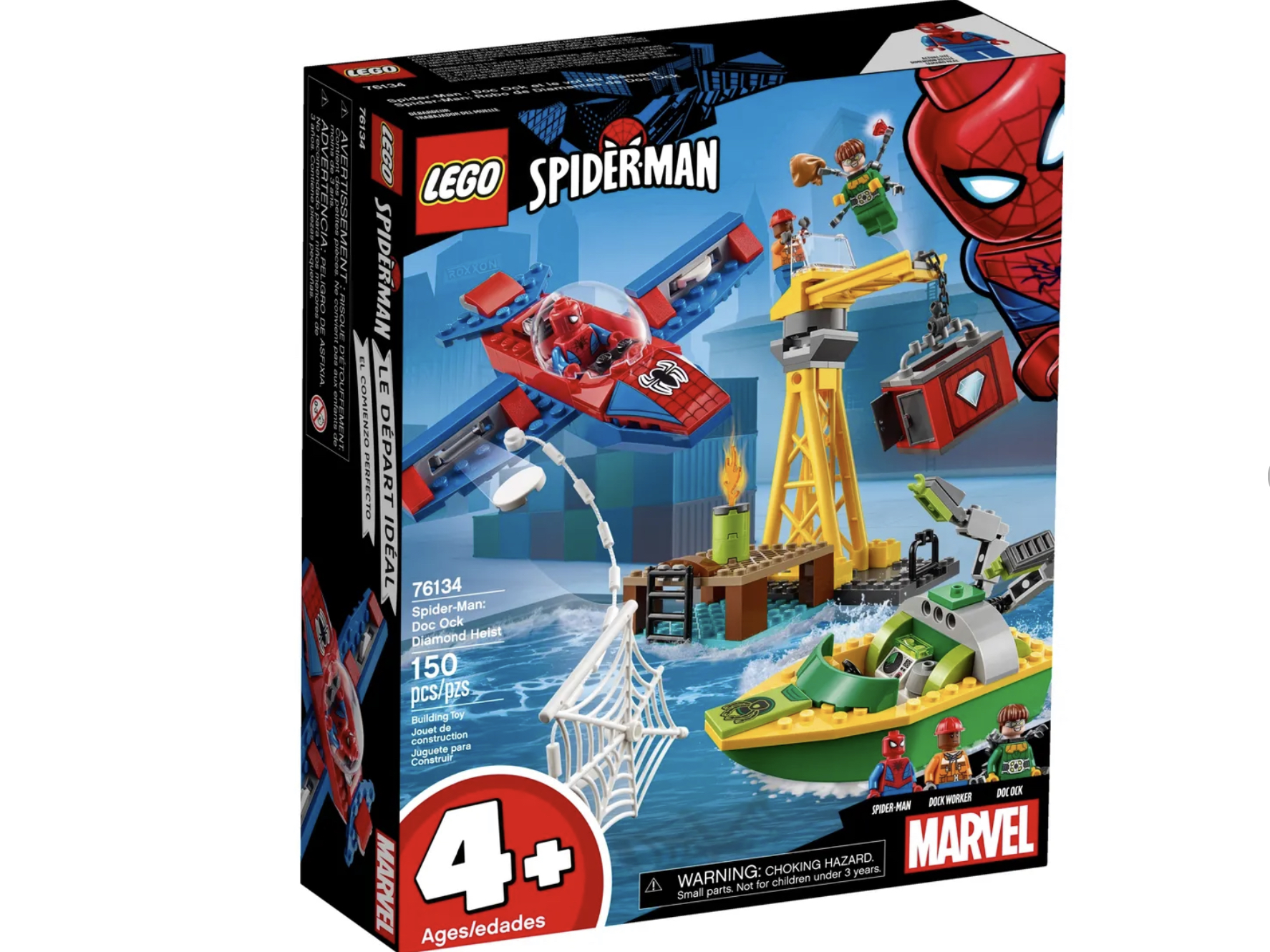 Let your young superhero play out an awesome LEGO® Marvel Spider-Man experience chasing Doc Ock's getaway speedboat with Spider-Man's flyer in the 76134 Spider-Man: Doc Ock Diamond Heist. This LEGO 4+ creative building toy, which is specially designed to be fun and easy to build for preschoolers and youngsters, features a special Starter Brick base that lets even first-time builders experience the pride of constructing buildings, vehicles and more, all on their own. The included simple guide to build and play will also help your youngster understand the purpose of the building instructions and grow their imagination and confidence to try new things in a familiar LEGO Marvel world. They'll love building the dock with a functioning crane to lift a container, Doc Ock's speedboat with mechanical arms, and the Spider-Man flyer with a disc shooter and spider web that can attach to the speedboat or container. This simple LEGO Marvel buildable Spider-Man toy for kids also includes 3 minifigures for endless imaginative play.

MARVEL SPIDER-MAN DELUXE CHILD COSTUME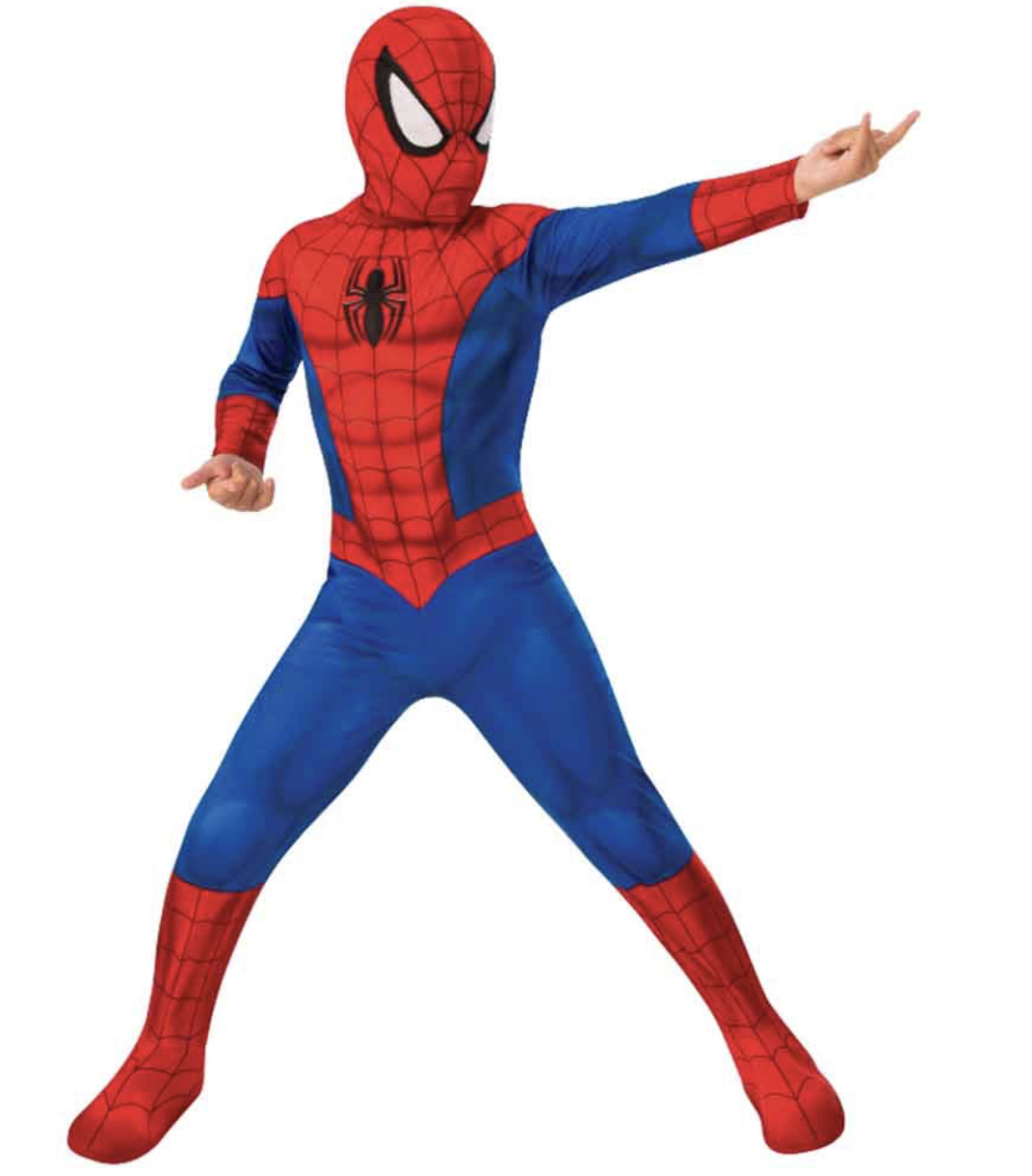 Save innocent civilians in style with the Spider-Man Deluxe Child Costume! An officially licensed Marvel product, you can be sure that this costume is the real deal. This jumpsuit boasts a digital print on the bodice, full length sleeves, and attached pants! It also features sewn-on boot tops with elastics and a digitally printed fabric snood.

SPIDERMAN 500 PIECE PUZZLE | MARVEL COMIC COVER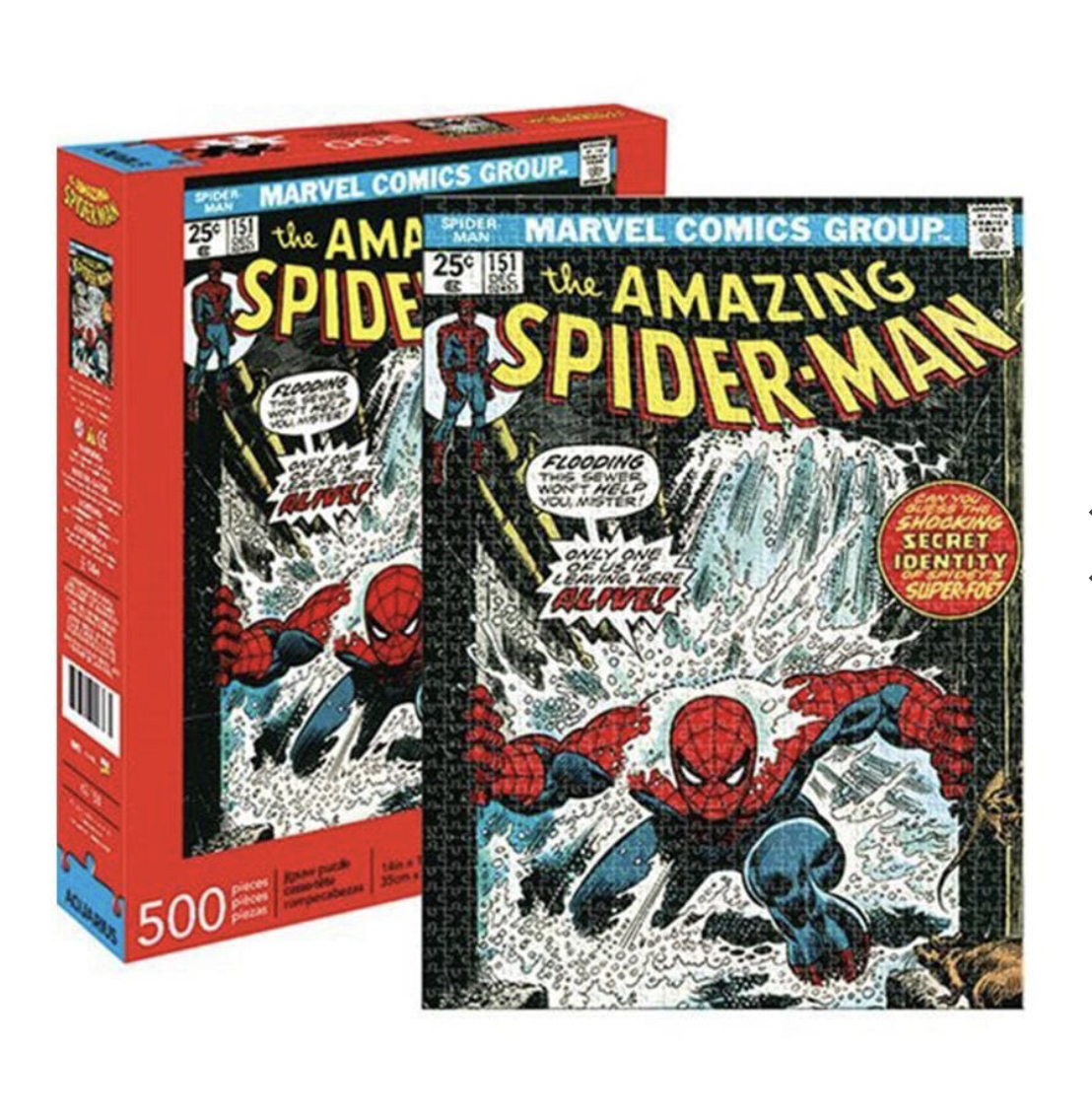 You'll need some spidey sense tingles to get through this puzzle! With great power comes great responsibility, In the same way, with 500 puzzle pieces comes an awesome cover artwork of issue #151 of Spiderman! But don't worry, your friendly neighbourhood Spiderman will be around if it gets too tough. It's a great gift for Marvel fans, especially those that have a soft spot for spiders.


(*For the first time in the cinematic history of Spider-Man, our friendly neighborhood hero's identity is revealed, bringing his Super Hero responsibilities into conflict with his normal life and putting those he cares about most at risk. When he enlists Doctor Strange's help to restore his secret, the spell tears a hole in their world, releasing the most powerful villains who've ever fought a Spider-Man in any universe. Now, Peter will have to overcome his greatest challenge yet, which will not only forever alter his own future but the future of the Multiverse.)
Disclosure: This article contains affiliate links. This means that if you make a purchase, we may receive a small commission at no extra cost to you. This helps to pay the running costs for our website and the wages of our work-from-home writers, who are parents, just like you.