Lord Howe Island: The Most Civilised Holiday Away From Civilisation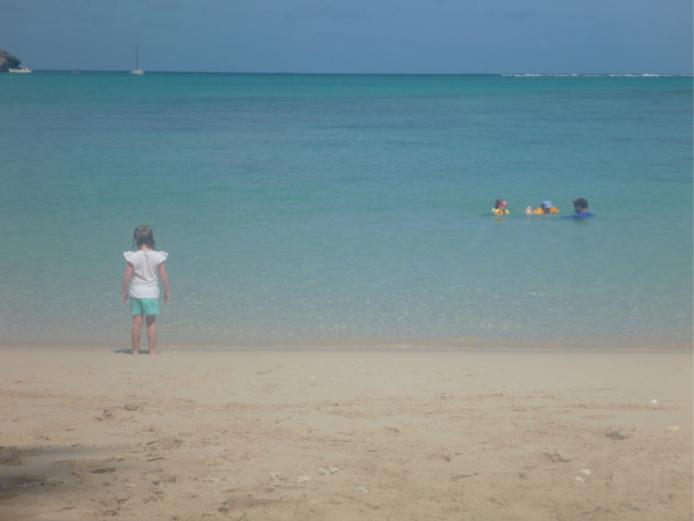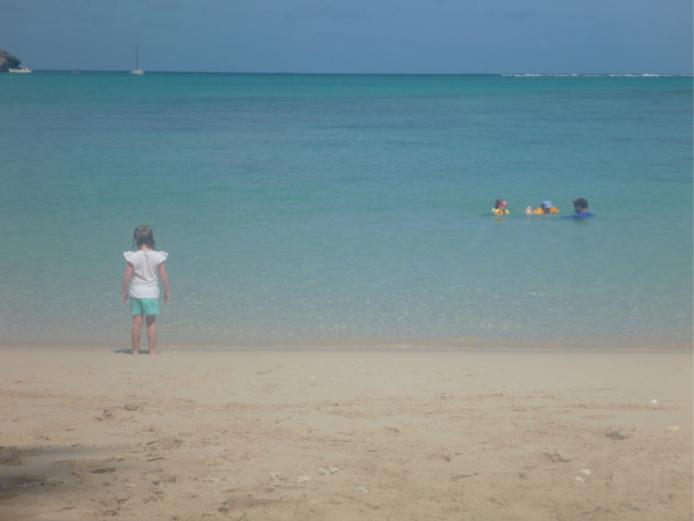 This is the only place I have ever seen 'grey nomads' in the calm beaches with their walking sticks: Lord Howe Island.
My husband and I went there with for our honeymoon and intended on taking the kids back 5-7 years later. We could only wait two years! On top of that, we wanted to share this amazing place with our family so we took the grandparents as well (Not the ones in the water with walking sticks!).
What makes Lord Howe Island the perfect holiday is the combination of many factors. For starters, it is safe. You don't even get a key to your room when you check in. There are only 400 visitors to the island at any one time.
The beaches and climate are perfect. Perfect, I tell you! Each of the many beaches has something different to offer; calm bays, surfing when the swell is right, rock pools to explore and the best bit; snorkel to see tropical fish, turtles and coral 50m from the sand. Bliss. No need for day tours and boats (though, they are there if you choose).
My favourite, Ned's Beach, is well equipped with a hire shop for all the gear you need for a day at the beach. The costs are miniscule and it operates from an unmanned hut with an honestly box. So does the golf course, come to think of it.
At Ned's Beach, there is also a fish food dispenser. Dangle your fingers in the white wash and feed hundreds of fish by hand. The kids love it but adults get just as much of a buzz from it as they do. On our last visit, I didn't snorkel; I saw beautiful tropical fish at my feet. Where else do you get that?
There is no mobile service and limited internet access. To add to this, my family all took our watches off for the week. This was liberating, refreshing and a must-do for every hard working, screen-driven family in Australia.
There is also very little or no people-watching! You will be so comfortable in your own skin because you and the family are often the only ones on a beach or at the park. There are no noisy pubs, just a few people wandering from their unit to a gourmet restaurant in their pluggers as the sun goes down.
There are very few cars on Lord Howe Island. You will need to hire a bike. They come with trailers or toddler seats for the smaller kids and there are also bikes with training wheels. If you plan on taking a baby, you will need to walk with your pram or consider hiring a car but get in early – there are only 7 on the island.
Both of our trips to Lord Howe have been very different. The first featured many, many walks and treks, tours and eating out. Our most recent trip was all about being together as a family. Just being. My husband played with the girls, none of us worked for a second and we enjoyed every bit of the definition of 'Paradise'.
If I've convinced you to go, here are some tips:
Book in early. It can be hard to find what you want if you leave it until the last minute.
Use some of your baggage allowance to take unrefrigerated food and your favourite wine. If you are going for the self-contained option (both popular and much easier with kids under 8), buying food and refreshments over there can be three times the cost.
Pack shoes that you can ride a bike in i.e. non slip.
Pack light. A daytime kaftan, a night time kaftan and some swimmers will be about all you need.
Lord Howe Island is directly east of Port Macquarie and is part of NSW. The island can be accessed via Qantas flights from Sydney and Brisbane as well as weekly flights from Port Macquarie. It is the world's most southern coral reef. Best time to visit, in my opinion, is October – April where summer temps range from a minimum of 20 degrees and only get up to 25 degrees! We stayed at Leanda-Lei Apartments and would stay there again based on their lovely hosts and perfect location (flat proximity to beach, park, café, shop and bowling club). Be warned, Lord Howe Island is an expensive holiday but one you will go back for again and again.
Jodi McAlary is the mother of identical triplet daughters and is the Founder and Director of emerging NSW and ACT kid's activity website, www.todokids.com.au
You can connect with her and follow funny, interesting and informative posts via Facebook.