Safe & Sound: Insurance Tips When Traveling With or Without Kids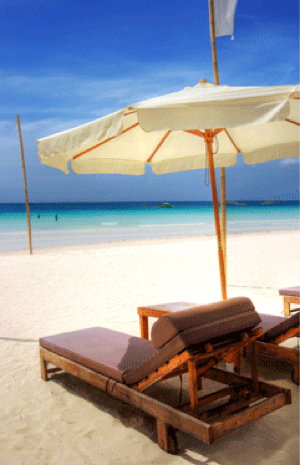 Going on holiday is a gift that many individuals and families don't get to experience very often. Any trip, long or short, requires financial investment in airfare, accommodations, and leisure activities. Some will book all these pieces of the puzzle in a package from a travel company, but others book them separately through airlines and hotels directly. Unfortunately, life can sometimes get in the way of our plans and force the cancellation of a holiday.
When you are forced to cancel a holiday you are often left holding the bag financially. While package deals often come with cancellation protection, the average holiday purchased independently does not provide any protection from the unforeseen. The best way to protect your financial investment is by purchasing travel insurance.
Whether you are an individual considering travel insurance, or a family considering travel insurance, there are a number of important terms and coverage options to keep in mind. Things to keep in mind include, but are not limited to the following:
Single-trip or Annual policy
Airline failure coverage/trip delay/trip cancellation
Consequential losses
Medical coverage
Supplier default
Travel insurance providers offer policies that cover one single trip or multiple trips over a period of time. There are also annually renewable policies for those who frequently travel for pleasure or business. These policies are as simple as they sound. If holidays are an infrequent occasion for you or your family, single trip policies are the best route to go. Business travelers or those who take several short trips each year would do well to purchase a multi-trip or annually renewable policy.
One of the most uncontrollable factors facing travelers is the weather. Rain, storms, blizzards, and even volcanic ash clouds can wreak havoc on airports, airlines, and passengers around the globe. Some flights are delayed and some are outright canceled. While these events are often covered by the airlines themselves, there is no refund waiting on hotels, car rentals, and scheduled activities. There are travel insurance policies that cover all your expenses as a result of trip cancellation or delay. While it is rare that an airline goes out of business these days, should that happen a traveler would be left stranded at their destination incurring further expenses. Policies are available that cover this eventuality as well.
Airline failure, delay, and cancellation potential lead into the next topic to consider, consequential losses. Purchasing a policy that covers consequential losses is a great investment because it offers wide ranging coverage. This can include expenses you are on the hook for such as hotel rooms and pre-paid outings, but other expenses including additional food, lodging, and travel accommodations. Baggage delay or loss is also covered, though not always, in consequential loss policies.
There are instances when travel is affected by events at your destination, and not at home. Policies with supplier default coverage offer protection for your investment in hotels, rental cars, and even travel agencies. When one or more of these groups folds before or during your trip, your holiday is affected negatively. Supplier default protects not only your initial investment, but also offers help with added expenses that arise from supplier default.
Perhaps the most often overlooked, and potentially costly, expense on any holiday is medical related. When you are home your medical coverage provides all the protection you need against medical transportation and hospital costs, but few medical insurance policies offer any protection when traveling abroad. Carefully consider the medical condition of yourself or your family members when purchasing travel insurance. The extra coverage offered by a travel insurance policy with medical coverage can help with expenses related to medications, ambulance transport, and hospitalization.
The most important factor when considering any type of travel insurance coverage is a sense of reality. While we all want to believe our holiday will go off without a hitch, weather, economics, and health can delay or cancel the best laid plans. While travel insurance is an extra cost on top of a holiday, it is better to spend a little more than lose all you have already invested.
Guest post contributed by Richie Glazer