Tips on How to Afford That Family Holiday You've Been Dying to Take, Even Sooner!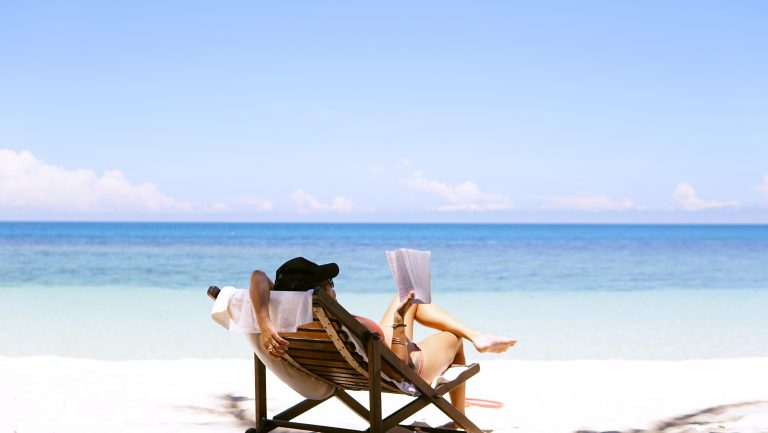 Tips on How to Afford That Family Holiday You've Been Dying to Take, Even Sooner! 
Have you noticed how your social media feeds always seem to be filled with the very thing you've been wishing for? When my husband and I were trying to fall pregnant there were photos of sweet, squishy newborns everywhere, and when we lost our dog earlier this year, it seemed like everyone on my Facebook friends list was welcoming adorable new puppies into their lives. Of course, those posts were likely always mixed in there, but they drew my attention because that's where my focus was. So, if it seems like everyone except you is sharing exciting holiday snaps, maybe it's time you thought about planning your own family holiday.
Many people think that they can't afford a family holiday, but the truth is, travel doesn't need to be expensive. In fact, we've put together a list of handy tips that'll make it possible for you to afford that family holiday you've been dying to take, even sooner.
Cut Back on Expenses
One of the easiest ways to save money, (and the way that many of us avoid) is to take a really good look at your recurring expenses and see what can be easily cut. Are you paying for a gym membership that you barely use? Could you cut out a music or TV streaming subscription for 6 months? Take notice over a month what you are spending your hard-earned dollars on, including things like eating out, clothes, school canteen/tuckshop etc and make a concerted effort to change your spending habits. For example, I'd always grab myself a coffee on the way to work, and sometimes on weekends too. By cutting out that $5 coffee that I'd have 5 times a week, I managed to save $1300 a year, which when you look at it like that, seems like a crazy amount of money to spend on coffee!

Travel to Countries Where Your Dollar Goes Further
It seems so simple, but people often get carried away with a cheap deal and forget to take into account how much spending money they'll need, particularly if their destination doesn't have a very good exchange rate.
Check currency rates and work out how far your daily budget will stretch in that destination,' advises Marie Sulda, founder of Kaleidoscopic Travel. 'You'll be able to relax and enjoy your holiday more if you aren't constantly doing currency conversions in your head and worrying about whether you can afford to book a day trip or take your family out to a nice restaurant.
Set Yourself a Realistic Goal
Having a set budget in mind, that is both realistic and achievable, makes you far more likely to stick to it. Be sure to include enough for flights, accommodation, meals and spending money. Then divide your goal into manageable amounts. So, for example, if you estimate that you'll need $10,000, you'll need to save $192 a week, or $15 a day.
'Once you have your budget, search for an accommodation deal that has as many inclusions as possible, ' advises Sulda. 'Resorts such as Club Med have all-inclusive packages, so you may pay more before you go, but you can rest assured you will have all your meals and drinks covered so there will be no nasty surprises.'
Enlist the Help of a Travel Agent
We can't recommend finding an expert to help you plan your family holiday enough.
'Our travel specialist design itineraries to suit your interests, the style of accommodation you like and the way you wish to get to your destination. They can book accommodation, and local experiences, guides, tours, cruises and anything else that will enhance your family holiday' explains Sulda.
'Our travel designers will spend the time getting to know each new trip and take into consideration any past preferences such as frequent flyer accounts, seating requests and room types. They will put it all together for you and save you hours of trawling online and it doesn't cost you any more! Better yet, our Travel Designers are mobile, so they can come to you at a time that suits your schedule, or get to know your wants and needs over the phone or email.'

Plan Ahead
'When booking land deals,' advises Sulda, 'avoid paying upfront online and book via a Travel Agent. Often, they can access deals that only require a deposit, giving you time to pay off your holiday if you lock it in early".
Be Flexible with Timings
'The Kaleidoscopic Travel team also suggest that families consider travelling to a destinations during 'off peak' times. 'Peak times usually revolve around the destination's summer, however, spring and autumn often have cheaper rates and can be more pleasant weather for exploring a destination without the crowds.'
If you're looking for your own family getaway and want someone to provide you with the best possible options, without forcing unattainable deals onto you, then you need to check out Kaleidoscopic Travel. They provide you with a personalised, tailored plan to suit your needs and budget, ensuring that you have the best holiday – totally worry free!