Want to Work from Home? Spineless Classics Business is for Sale!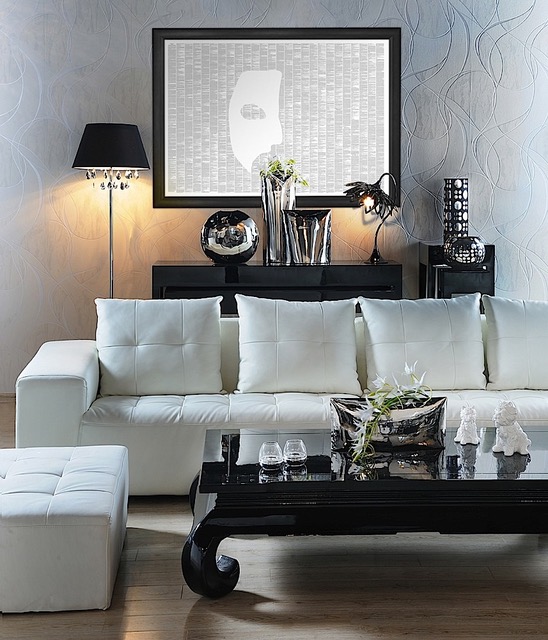 Want to Work from Home? Spineless Classics Business is for Sale!
Sponsored post
Being able to stay home to raise your family and earn a living, is the ultimate holy grail for many parents. But finding a genuine opportunity that is both lucrative and manageable is not as easy as it sounds. Which is why we are delighted to share the news that Spineless Classics is for sale, and is ready for the right person to make the lifestyle change to building a business and working from home.
Spineless Classics – The Entire Book Printed on a Poster!
Imagine a whole book on a single sheet. A bold art print on which, up close, you can read the full and complete text of your favourite classic work, right from "It was the best of times" to "a far, far greater thing". Anyone who enjoys reading will have a favourite book & Spineless Classics are a unique way to enjoy literature in a new way – as wall hanging art.
Inspiring & unique, a Spineless Classic poster is guaranteed to be the talking point of any room & they make the perfect christening / birthday / wedding / anniversary or Christmas gift to treasure.
Incredibly, the entire text of classic novels is fitted onto a single poster or a series of posters, depending on the size of the book, & then laid out in shapes that evoke themes from the plot.
The text of the posters is pin-sharp, four (4) point which is perfectly legible for the naked eye with 20/20 vision or with light magnification, & printed on heavyweight paper in sharp, lightfast ink which will not fade & have been designed for easy framing in standard poster sizes.
We caught up with Spineless Classics owner Phoebe Olsen to find out more:
WHEN AND WHY DID YOU START THE BUSINESS?
Spineless Classics was the brainchild of Carl Pappenheim, who hit upon the idea of giving his mother her favourite book to hang on the wall for Christmas.  This original piece was much admired and in 2007 Pappenheim set up a website selling similar designs.  Luckily his mother's favourite author is Jane Austen, whose works are long out of copyright, but as the range, and the business, grew Pappenheim realised the value waiting to be unlocked in more recent titles.
By 2011 he held publishing rights for "The Hobbit", "Casino Royale" and "Harry Potter and the Philosopher's Stone" and I made an offer to franchise his concept for the Australasian market.  My background in online retail proved a strong partner and Spineless Classics is now enough of an established brand in Australia to win publishing deals for two of May Gibbs's classic Aussie children's books.
Competition in this sector has sprung up in recent years, as other businesses realise the potential value of art created from complete books, but Spineless Classics is the clear market leader, with a recogniseable commitment to quality typesetting and only printing complete texts, and the only player through whom customers can access genuine modern classics such as "Nineteen Eighty-Four" and "Bridget Jones's Diary".
With a strong presence in the UK and another sister partnership in the USA, Spineless Classics is truly global brand with a loyal following and a strong future ahead.
HOW DID THE EXPERIENCE OF RUNNING YOUR OWN BUSINESS ENRICH YOUR LIFE?
In 2010 I moved back to Melbourne from a 10-year stint in London and launched an online gift retail business. I loved the freedom of having my own business having been in the corporate marketing industry for so many years. I then found Spineless Classics in 2011 and originally just wanted to sell the posters on my online gift site but quickly realised that it was going to much more fun (and more lucrative) to market my own product to the Australian market with Spineless Classics rather than marketing and selling other peoples products on my online retail site. I then sold the online store and focused 100% on Spineless Classics.
I have learnt a great deal along the way and met some terrific people in small business together with working on some great collaborations!
HOW DO YOU BALANCE RUNNING A BUSINESS WITH RAISING A FAMILY?
This business really allows you to put in as much or as little as you have time for or that fits in your already busy family life. Obviously the more time you put into any business the more fruitful it is, but with an online business so much of it can be managed anytime during the day or night and from your kitchen table!
Before I had my first child I was working on the business full time but then when my she arrived in 2015 I stepped it back to three days a week, mostly working from home, which has provided me with the balance I need with working and family life!
WHAT IS THE BEST THING ABOUT BEING A WORK FROM HOME MUM?
I have had the posters stored at a warehouse since 2011 as my house does not have a garage or spare room that I could store them all in so whilst I do very much work from home during the week, I do go to the warehouse during the week when my daughter is at daycare to pick and pack orders. Had I had the space at home to store the product it would be even more ideal.
But, I work the hours I want in and around baby/toddler nap times, at night when I can and during the days my daughter is at childcare.
WHAT HAVE YOU ENJOY MOST ABOUT RUNNING SPINELESS CLASSICS?
I love the reaction the product gets from customers discovering them for the first time, particularly when onsite at customer/trade shows when you can really explain it and see their faces! Their reactions are priceless that it really is the entire book and they can display their favourite book on their wall as art!
And then of course seeing repeat customers continue to order is always a highlight or hearing from a customer who was given one as gift and then is now back to buy more!
It is a terrific business to manage around family life and really the more time you invest, the more you get out of the business.
WHAT ARE YOUR MOST POPULAR PRODUCTS?
Out of all the designs we have there are some stand out bestsellers, including: Harry Potter and the Philosopher's Stone, Pride and Prejudice, Alice in Wonderland, The Wonderful Wizard of Oz, The Princess Bride and Matilda! I find that our customers don't necessarily mind the size of the poster they are buying but purchase more because the book is their favourite! (The size of the poster is based on the number of words in the books). 
WHAT ARE YOUR REASONS FOR SELLING THE BUSINESS?
There are three main reasons for sale of the business:
I will have two children under two years of age from May 2017 and would like to focus on family life in 2017.
The warehouse from which Spineless Classics is currently operating from in Melbourne sold in December 2016 and the business will need to relocate to a new premises end of April.
I would like to return to corporate marketing work in 2018.
WHAT IS THE NEXT STEP FOR ANYONE WANTING TO LEARN MORE?
This is a great business with a great deal of opportunity and potential!
The business could be run from home if the new owner had the appropriate storage space, or from a warehouse and as with all online only stores, the hours can be a flexible as you want them to be.
The business is fully operational today and ready to be transferred to a new owner without missing a single order!
Spineless Classics website is a great place to learn more about what this business does.
Please contact [email protected] if you are genuinely interested in signing the non-disclosure agreement and receiving further information about the business and the sale.
Please note that Phoebe is looking for a fast sale due to the imminent arrival of a baby!