Mum Of Two Kim Kardashian Reveals Heartbreak Of Learning She's Unable To Carry A Third Child!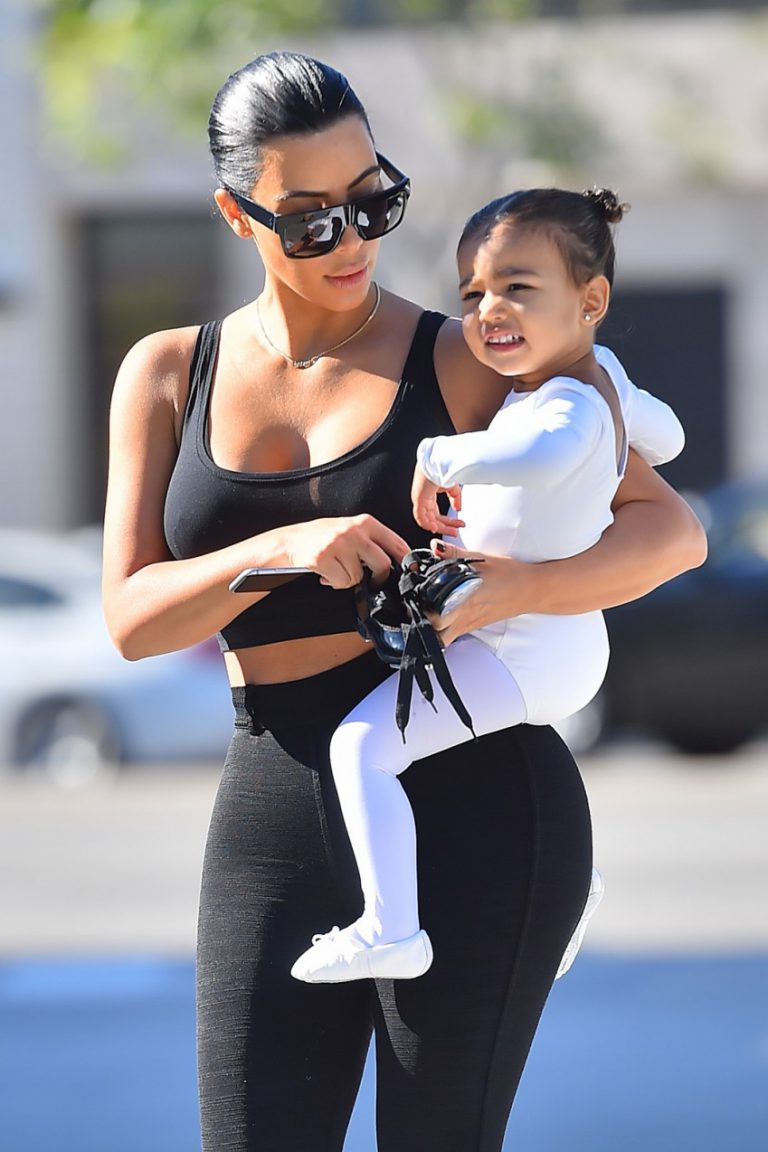 Mum Of Two Kim Kardashian Reveals Heartbreak Of Learning She's Unable To Carry A Third Child!
Reality TV star Kim Kardashian West has had to come to terms with the devastating news that she won't be able to get pregnant a third time.
In a recent episode of Keeping Up With The Kardashians, the 36 year old spoke about her plans to expand her family with husband Kanye West.
"I'd just love nothing more than to expand my family and just know that I have this world at home that's safe," West revealed in the episode. "And if for some reason I left this earth sooner than I really wanted to, then my kids would have a support system at home so that I know that they would be OK if I wasn't here."
Coming from a large family herself, West says that despite the pain she's endured she would love nothing more than to give her children more siblings. Speaking on the show she says if anything were to happen to her she would love to know that her kids have each other to lean on. Perhaps it was due to the love and support from her brother and sister which helped her deal with the untimely death of her dad Robert Kardashian when she was in her early 20's.
The reality TV star definitely feels a sense of urgency after the robbery in Paris. West feels life can be taken away at any moment and wants to seize every opportunity she has here and now- and having a third child is top of her list!
Lovey Kris is here to help. #KUWTK pic.twitter.com/19Y9vMnDRl

— Kardashians on E! (@KUWTK) April 3, 2017
During the episode, West underwent a procedure to help her become able of carrying another baby if she chooses to, but it doesn't work.
"I'm not sure it's worth it," mum Kris Jenner tells the camera. "I'd very much like Kim to have another baby. But I'm worried about Kim having another baby."
"Having more kids is definitely going to be a struggle," Kim explained. "I've gone through so much with really bad deliveries that the doctors don't feel like it's safe for me to conceive again myself. This surgery is really the one last thing I can try. I want my kids to have siblings and I want to know that I did everything I could to make this happen."
The star has never made it secret how difficult pregnancy has been for her. West has been open about her struggles with preeclampsia during her first pregnancy and placenta accreta throughout both pregnancies. She called it "the worst experience of my life," in a post on her blog last October.
"Maybe it's the swelling, the backaches or just the complete mindfuck of how your body expands and nothing fits," she wrote. "I just always feel like I'm not in my own skin. It's hard to explain. I don't feel sexy, either — I feel insecure and most of the time I just feel gross."
Unfortunately the outcome from Kardashian-West's procedure wasn't a good one. During the surgery, the doctor revealed there were complications.
"So there's a complication with my bladder I had to have a catheter," West revealed. "It's super painful and frustrating."
"Kanye and I have always talked about having more kids, but after what I went through in Paris, the urgency is even greater," she continued.
There's no wrong way to make a family. ❤️ #KUWTK pic.twitter.com/2zXksk7AMy

— Kardashians on E! (@KUWTK) April 3, 2017
Later in the episode, Kim's close friend, Jonathan Cheban, comes over to visit and she breaks the news to him.
"I can't carry anymore kids … it's the worst," she tells Cheban. "It's not going to be happy for me.. I had a full break down … I give up."
During a conversation with her sisters Kourtney and Khloé', Kim revealed that she and Kanye were leaning toward surrogacy.
"After everything I went through, the surgery and it wasn't successful and didn't do anything," she told her sisters. "Kanye was really nervous about the surgery … but I know he would want to have more kids. I feel like surrogacy is the only option for me."
"Kanye and I are going to look into other options and see what we are comfortable with," West went on to say. "I'm definitely leaning towards I want to try [surrogacy]."
"After talking to Kanye … I always knew surrogacy was an option, now it's my reality," West said in her interview. "Whatever is meant to be will be."
Photos: Instagram