The Number 1 Reading Skill You Need To Be Teaching Your Child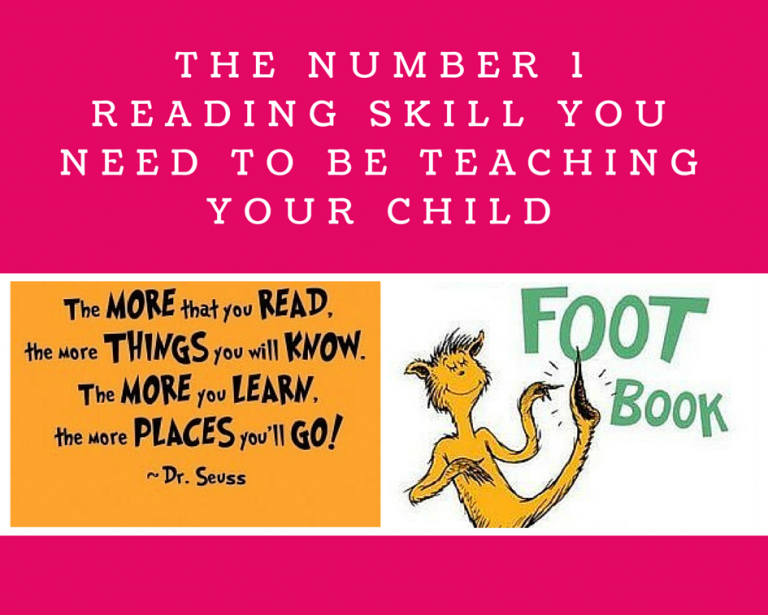 Most of us think that sight words are the most important thing to teach children when they're learning to read. And while there's no doubting their importance (they are super duper important!) teaching sight words is not the number one skill you should be focusing on.
And so what is this mega important skill? It's the skill of understanding and comprehension. When we think about children reading, we usually associate comprehension with older children who are reading novels. But this couldn't be further from the truth. Teaching children comprehension skills underpins all of their reading. There is no point being able to read the sight word 'dog' if you have no understanding of what a dog is or what it does.
Image: The First Grade Parade
Reading comprehension is a skill that needs to be developed right from when a child starts to learn to read. It doesn't matter if they're reading Level 1 books with only a couple of words on each page, or reading novels. Children need to understand what they are reading, otherwise there is very little point to it.
While this all sounds nice and easy, we can often be deceived into thinking that our children understand what they are reading, wherein actual fact, their comprehension is only very basic and literal. We fall into the trap of asking 'what happened in the story' and thinking that they have understood it if they can retell the main events. Sure, retelling is a great skill to have, but it doesn't tell you what your child has actually understood about the text.
Image: Zucchini Summer
So what are some things you can do to help your child develop reading comprehension skills? Well start off by asking questions such as:
how do you think (the character) felt when (the event) happened?
can you think of a time when you've felt that way?
tell me a little more about that time…
could (the character) have done something differently in the story?
what does (the main concept of the story – ie. friendship, love, trust, responsibility) mean?
if the story was to continue what do you think would happen next?
why do you think that?
These questions encourage your child to develop inferential reading skills. They learn to relate the story to their own experiences, think about the feelings of others and consider how the story relates to their own life.
Children who read with comprehension learn to love books and reading. They are the kids who end up devouring books by the truckload and who are always asking questions, wanting to learn and of course, reading, reading and reading! Sure, sight words are super important to learn, but understanding what you are reading is even more so!