Knack 2 Launches in Time for the School Holidays: Win Knack 2 and a PlayStation 4 valued at $496.90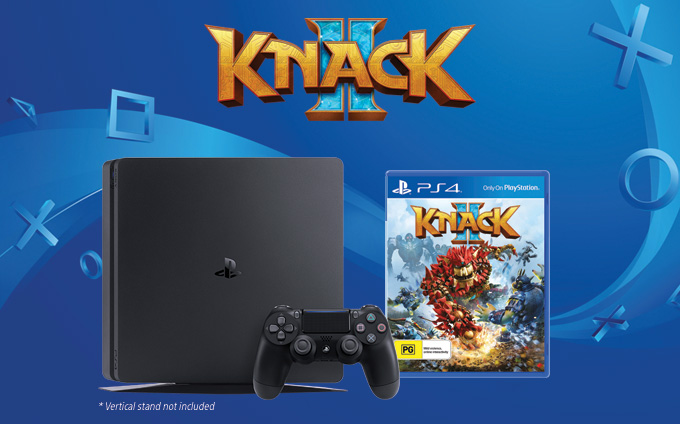 Knack 2 Launches in Time for the School Holidays: Win Knack 2 and a PlayStation 4 valued at $496.90
Can you believe it's almost time for the school holidays soon…again?
Whether you are busy planning day trips to local attractions, or looking forward to a break from making school lunches and hanging out at home you'll LOVE this new giveaway!
Family friendly action game, Knack 2, launches on PlayStation today and we have 1 copy PLUS a PlayStation 4 to giveaway. Can you imagine? There is the possibility that you won't have to endure those two dreaded words, "I'm bored" these school holidays!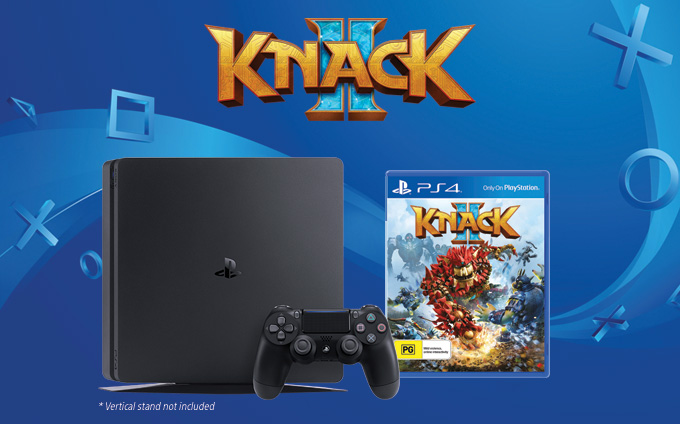 Knack 2 features Knack, a big hearted guy with surprising moves and the ability to grow to the size of a building or shrink down to just two feet tall. As you can see from the trailer, the world of Knack is visually stunning and packed with adventure. Gameplay involves solving puzzles, controlling robots and collecting relics as Knack 2 saves the world from a villain who's reviving ancient gadgets and enormous titans. Sounds like a great way for kids to spend some much needed down-time.
If your home is anything like mine, school holidays often means a house full of kids, with friends coming over for playdates or (as the older kids prefer to say) to hangout. Fortunately, Knack 2 has a dual player mode allowing those with a second DUALSHOCK 4 controller to jump in on the action and play too. There's also plenty of special co-op moves and challenges that encourage players to work together to find solutions.
Knack 2 is exclusive to PlayStation 4 and is available now for $54.95 from PlayStation Store. It is also available from all major retailers across the country.
For further information on PlayStation and its products, visit www.playstation.com, or check out the PlayStation Australia Facebook, Twitter, Instagram and YouTube channels.
For your chance to win a copy of Knack 2 and a PlayStation 4 console (valued at $496.90) complete the entry form below. Good luck!