Win 1 of 10 Copies of 'The Woman in the Window' by A.J. Finn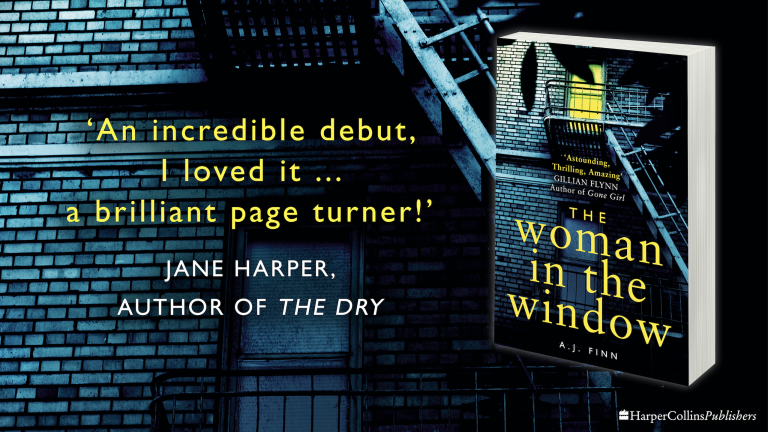 Win 1 of 10 Copies of 'The Woman in the Window'
You've read Gone Girl.
You devoured The Girl on the Train.
Brace yourself for The Woman in the Window – the biggest thriller of 2018 and your new obsession.
What did she see?
It's been ten long months since Anna Fox last left her home. Ten months during which she has haunted the rooms of her old New York house, lost in her memories, too terrified to step outside.
Anna's lifeline to the real world is her window, where she sits day after day, watching her neighbours. When the Russells move in, Anna is instantly drawn to them. A picture-perfect family of three, they are an echo of the life that was once hers.
But one evening, a frenzied scream rips through the silence and Anna witnesses something no one was supposed to see.
Or did she?
Now she must do everything she can to uncover the truth about what really happened. But even if she does, will anyone believe her? And can she even trust herself?
The Woman in the Window is soon to be a major motion picture and everyone is already raving about it; so get your copy before someone spoils the twist!
'Astounding. Thrilling. Lovely and amazing. I could weave in more superlatives but you get the idea. Finn has created a noir for the new millennium, packed with mesmerizing characters, stunning twists, beautiful writing and a narrator with whom I'd love to split a bottle of pinot. Maybe two bottles — I've got a lot of questions for her.' ― Gillian Flynn
'One of those rare books that really is unputdownable … delightful and chilling' — Stephen King
Visit the HarperCollins website for more information and details on where to buy the book.
For more book news, follow HarperCollins Australia on Facebook, Twitter and Instagram.
For your chance to win a copy of 'Woman in the Window' complete the entry form below.