Aussie Kids as Young as 8 Are Learning About Managing Money in the Digital Economy – And We Couldn't Be Happier!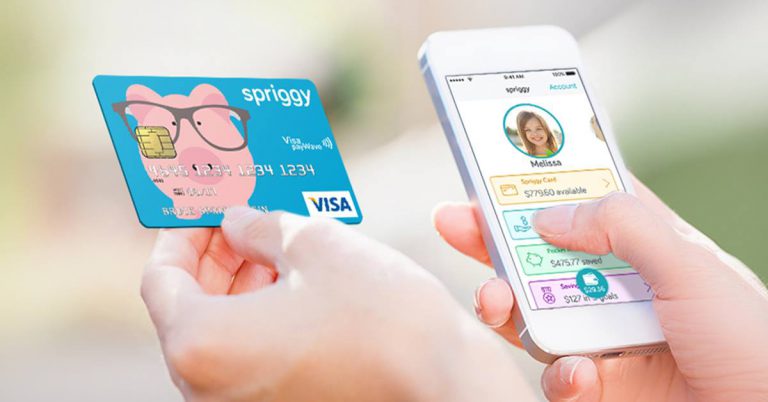 Aussie Kids as Young as 8 Are Learning About Managing Money in the Digital Economy – And We Couldn't Be Happier!
Sponsored post
One of the most important things we can teach our children to prepare them for their future is the value of money. Giving your child a weekly allowance or pocket money is a great way to help them learn to be responsible and manage money, while they are still young enough to be guided by you. It's also a good way to ensure that they do their chores without putting up a fight!
But how do we prepare them for life in a digital economy where they can make purchases with a plastic card rather than cash? Australian entrepreneurs Mario Hasanakas and Alex Badran co-founded Spriggy to tackle this very issue. It is their mission to help raise financial literacy in Australian kids and prepare them for life in an increasingly cashless society.  Since its inception Spriggy has grown to over 80,000 members and the word is spreading fast. You need only take a look through the amazing reviews and testimonials to see why people are flocking to try it.
Whilst as parents, we know how important it is, let's face it, teaching kids about money can be a tough gig. I'll admit, despite my best efforts and intentions I personally struggle to keep track of pocket money, because I rarely have enough cash (if any) on hand in my purse.  In fact it's the norm not the exception that pocket money gets paid a day or two after it's due, which as you can probably guess can be demotivating for a child who has worked hard to get all their chores done in time for pay day! Then there's the issue of pocket money being lost (my eight year old daughter is a particular nightmare when it comes to this one) and I'll admit, (albeit sheepishly) there have been times when I have relented and replaced the money because she was so upset about it. Yeah, I know. I'm a sucker!
That's not where my pocket money niggles end though. My boys are now at the age where they realise that their pocket money might go a little further if they can seek out a better price online, which invariably means using my card to pay for the purchase. It would be so much easier if they could just spend their own pocket money online using their own card to buy games and apps. There would be no more of this, 'can you just buy it for me, and keep my pocket money for the next three weeks,' business going on. Which is why I'm excited to have discovered Spriggy.
Spriggy makes giving kids pocket money simple and convenient. No more dashes to the ATM to get cash out to pay them on time.  It also helps to teach them to make smart decisions about the money they receive, and the visual prompts on the app promote healthy spending habits.  Plus, we get to keep an eye on everything as it happens – how good is that!
So How Does Spriggy Work?
After signing up to Spriggy online , you will receive your child's prepaid card in the mail. The app, which is available on both Apple and Android, allows parents to transfer pocket money to the prepaid card or savings instantly. The Parent Wallet section of the Spriggy app gives parents total control and full visibility – the card can even be locked to prevent spending if needed or if it is misplaced.
For the child, having a card that can be used online or in stores empowers them to be responsible and independent. It also stops them asking for your card for the app store. We've all heard horror stories about how that can go horribly wrong, right?  With Spriggy only the funds available to the card can be spent, so it's impossible for them to accidentally rack up a huge bill! The app also allows kids to keep track of their balance, saving goals and spending.
Spriggy recommends that parents use the app and prepaid card together with their child and make the most of opportunities to set savings goals and talk about positive spending behaviour as it happens.
My family and I will be putting Spriggy to the test over the coming weeks, so be sure to check back and find out exactly what we think!
But in the meantime, why not try Spriggy out for yourself? Creating an account online only takes 2 minutes, you don't need to visit a branch and you get a free 30 day trial – so there is no risk.
Find out more at www.spriggy.com.au
Have you used Spriggy with your children? We'd love to hear what you think of it!