Win 1 of 3 Mother's Day Kits from The Little Kit valued at $65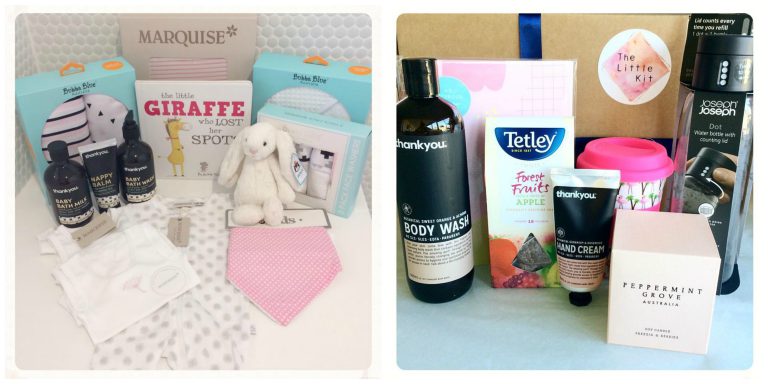 Win 1 of 3 Mother's Day Kits from The Little Kit valued at $65
Sponsored post
Do you know a new mum, or mum to be that deserves to feel special this Mother's Day? Well, we think we have found just the thing!
The Little Kit was created by a working mother of one who wants to make the lives of pregnant women and new mums (and all of us looking for that perfect pressie for them) easier! The great thing about the kits is that they contain beautiful quality essential items. You'll be gifting your partner, friend, colleague or family member with a box full of goodies she is going to need (perhaps even before she even knows she might need them herself!)
They have created a number of standard kits, including pregnancy kits, a hospital kit, seven different new baby kits, and gift kits for mums, so finding the perfect gift is simple. Let's take a look at just a few of our favourite ones, so you can see why we think these are such a fabulous idea.
The Jelly Bean
The perfect gift for early pregnancy, this kit contains

The Belly Belt
Peppermint Grove candle
Thankyou Co Hand Sanitiser
Kikki K notebook
"99 Pick-me-ups for new mamas" book
Joseph Joseph water bottle

The Hospital Kit

Essentials for a new mum's hospital stay.

Kit contains:

Cottons maternity pads
Cottons nursing pads
Hotel slippers
Kikki K notebook
Mints
Thankyou Hand Sanitiser
Lip balm
Toiletries case (clear)
Toiletries by MILK: shampoo, conditioner, body wash, body lotion, shower cap, toothbrush & toothpaste

Bath Kit Mini

Kit contains:

Bubba Blue face cloths x 3
Thank You Baby Bath Milk
Thank You Baby Lotion
Dreambaby manicure set
Dreambaby brush & comb set
Dreambaby bath thermometer

Pick Me Up Kit

These perfect pick me up kits are great for anyone needing a lift, not just mums!

Kit contains:

ceramic coffee cup with lid
Thankyou Body Wash
Thankyou Hand Cream
Peppermint Grove candle
Tetley herbal tea

In addition to the 11 standard kits, it is also possible to create custom kits. Simply let them know your budget (minimum spend for custom kits is $100), who the kit is for, any inclusion requests and let them create the perfect gift kit for you.

Giveaway

For a limited time only The Little Kit also have these gorgeous Mother's Day kits available and we have 3 to giveaway!

Each kit is valued at $65 and contains:

Spot Loves His Mum Book
Thankyou Body Wash
Thankyou Hand Cream
Peppermint Grove Candle
Ceramic Portable Coffee Cup (colours vary)
Forest Fruits Tea

For your chance to win, simply complete the entry form below. Good luck!
a Rafflecopter giveaway