WIN $150 to Spend on BedGuard Products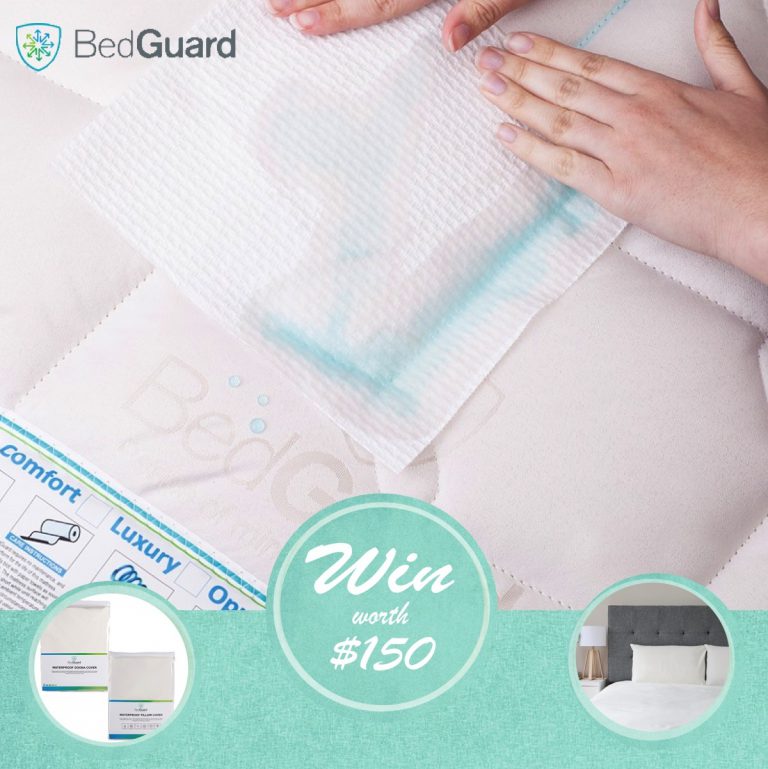 WIN $150 to Spend on BedGuard Products
For some, toilet training appears to go rather smoothly; whilst for others it can be a stressful time. Having gone through it 4 times now myself I can assure you that no two children are the same and for some, staying dry at night can take a bit of time to get there. We have tried a number of protective sheets and while they start out well, with repeated washing they all have a shelf life that is relatively small and, with that odd accident here or there, it's not too long before it's making its way through to the mattress and then that ends up needing to be replaced too. The combination of mattress scrubbing, money outlay and the unrelenting climb of Mount Washmore soon takes its toll on a Mum. If this all sounds a little familiar then you are going to love what I recently discovered!
When it comes to our precious little ones we all want the best for them but a good mattress can come with a big price tag, which is not something that I would to replace regularly but, with bed wetting, it's just one of those inevitable things that comes around at some point.
BedGuard have created a quality, innovative range of mattresses that take a lot of the stress out of bed wetting. The mattresses have a protection layer covering all sides that repels liquid, so that no little mishaps soak into the mattress and even my little boy, who seems to be able to bypass any mattress protector, couldn't find a way to penetrate the Bedguard Mattress. Just a simple blot and wipe and the mattress stays clean, stain and odor free ensuring that our precious little one sleeps on a comfortable clean and fresh mattress every single night.
The BedGuards protective layer goes much further that just keeping liquids at bay, it also prevents dust mites, bed bugs, bacteria and any other nasties taking up camp in the mattress, keeping the bed a nice safe place for our little or big ones to rest their heads for a peaceful night sleep. We have certainly noticed a real different lately with our son suffering far less congestion and sleeping sounder, which can only put down to having a mattress that is like new every night.
When it comes to mattress quality the BedGuard mattresses don't let us down, they are made from high quality materials and are designed and made right here in Australia, passing every test from start to finish. My son swears that his new mattress is the best mattress in the house and I have certainly been benefiting for a less disturbed night. The BedGuard mattresses also come with a long life expectancy of 10 years and a very generous 5-year guarantee making them money well spent.
BedGuard have a range of mattresses to suit the whole family, starting from cot size right up to king size, so that everyone can benefit from a clean fresh mattress every night and if like us you get little visitors in the early morning, who often fall back to sleep, you will know how beneficial having your own mattress guarded from those little accidents can be too. Bedguard also offer a range of accessories, such as pillow and doona protectors so that everything is kept clean and fresh.
The BedGuard mattresses have been a huge asset in our home. They are high quality, comfortable and takes much of the stress out of wet nights with the little ones as well as creating a safe clean and fresh place for them to sleep. The BedGuard mattresses also offers us the added bonus of saving money on regularly replacing protective sheets, while giving us peace of mind that our mattress will last no matter what the night brings!
Thanks to BedGuard we have voucher for $150 to spend on Bedguard products to GIVE AWAY to one of our lucky readers.
Simply enter below and good luck x
Written by Julie Williams
Disclosure: The author was gifted this product for the purpose of giving an honest review. All thoughts and opinions are her own.
ML – Bedguard Waterproof Mattress