Top 10 Educational Websites and Apps for Kids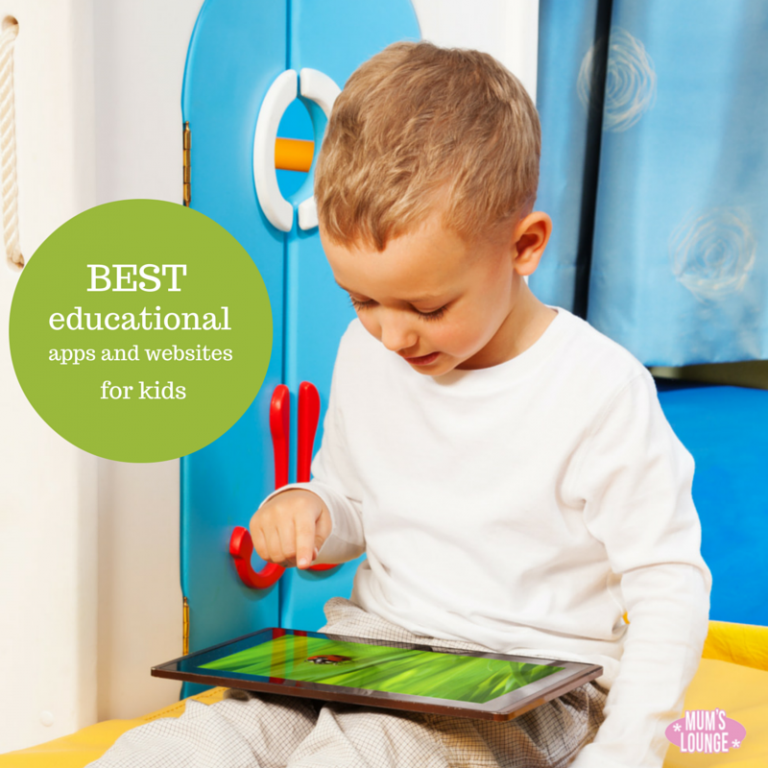 Top 10 Educational Websites and Apps for Kids
With the school holidays coming to a close, it's time to get your kids back into school mode. These fantastic websites and apps are both educational and fun!
Top 5 Educational Websites:
Study Ladder
Many schools use Study Ladder, however, you can also sign up for a parent account. This gives your child access to maths, literacy, science and language based activities… and best of all, it's free! There is also a paid version, however the free version gives you all the access you need. You can also track your child's progress. As a bonus, they receive certificates and rewards for meeting certain levels.
BBC Kids
The BBC Kids website is fantastic. It offers a huge range of activities for preschoolers (in their Cbeebies and CBBC sections) and school aged children (in the Bitesize section). This is a great website that's regularly used by teachers – but is just as good for a little extra homework!
Read Write Think
Read Write Think offers a great range of literacy based activities in their Parent & Afterschool Resources section. The resources are sorted by grade level making it super easy to decide which activities are appropriate for your child.
Woodlands Junior School
The Woodlands Junior School website is one that is highly recommended by the Queensland Department of Education… and it's easy to see why! This website contains great links to science, geography, history, literacy and numeracy resources across the web.
CSIRO
The CSIRO website has a brilliant portal for kids. It contains heaps of great videos, a discovery centre and so much more. Perfect for your budding little scientist!
Top 5 Educational Apps:
Reading Eggs Spelling
The Reading Eggs Spelling app is suitable for all primary school aged children. It teaches different spelling strategies through the use of games and activities.
Interactive Telling Time
Teaching kids how to tell the time can be one of the most difficult things to do! This app makes it soooo much easier! It uses a range of digital and analog clocks in the super fun activities.
Monkey Maths School Sunshine
From the developers of the super popular 'Monkey Preschool Lunchbox' comes this equally as good maths app, Monkey Maths School Sunshine. Kids learn to solve maths problems through a range of games set in a fun beach theme.
Word Bingo
Word Bingo is the perfect app for word recognition of common sight words. Through 4 fun games, kids are encouraged to immediately recognise (without needing to sound out) the Dolch 300 sight words.
iTrace
iTrace allows kids to practice tracing uppercase and lowercase letters. This app has also been cleverly designed to suit left handed writers.
So whether you're looking for an app or a website to keep your kids engaged at home, these are guaranteed to ensure lots of fun and learning at the same time!
What are your favourite educational websites and apps for kids?
Read the complete Mums Lounge Back to School Guide 2015 here