Five Beautiful Books For Christmas Gifts ~ Suitable for Ages 4-6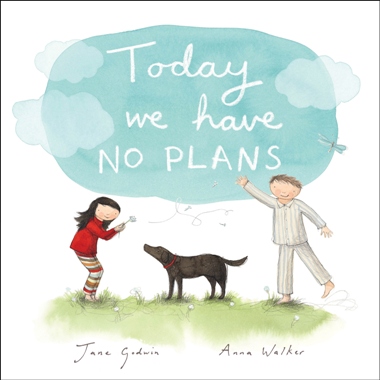 I always gift books at Christmas time, spreading my bookerly love as far and as wide as possible! 2012 has seen the launch of some wonderfully creative picture books which will make perfect presents for Christmas this year. Here are five gorgeous picture books … if you can be tempted to give them up. Click on the links to be taken to My Book Corner's online price comparison.

Jane Goodwin
Ill. by Anna Walker
Penguin
Anna Walker's whimsical, playful style is perfect for Jane Goodwin's wonderful celebration of the search for quiet time. Goodwin captures the hectic, frenetic pace common in so many households which comes to a delightful stop on Sunday when everything, and everyone, slows down to pause and catch their breath, whilst appreciating what is surrounding them. This is perfect for all those who love to indulge in PJ days!

Emma Allen
Ill. By Freya Blackwood
Scholastic
With many little ones venturing off to school or kinder at the end of the summer this book is perfectly timed. Emma Allen oh so perfectly captures her young character as she tackles her first week at school. The warmth of the classroom atmosphere alone, captured by Freya Blackwood's signature illustrations, is sure to allay any lingering fears.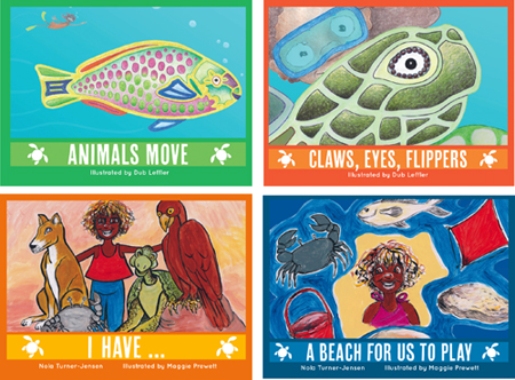 Various
Magabala Books
It's rare for a set of first readers to really capture your attention, however these ones are beautiful. Gorgeous, vibrant illustrations from the talents of Dub Leffler and Maggie Prewett are sure to encourage little ones to look a little longer at those new words. Set firmly in Australian culture, showcasing its wonderful sea life, these readers are available separately or as a stunning pack.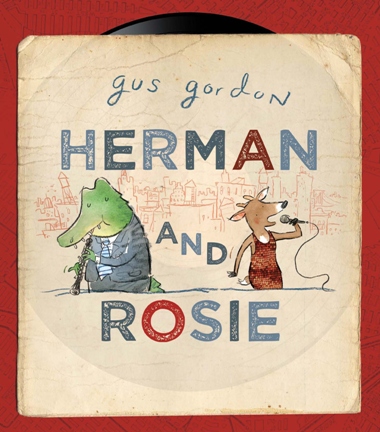 Gus Gordon
Penguin
Set against a backdrop of eclectic New York with jazz tones filling the air, are Herman and Rosie wandering through their lives. A chance encounter brings them together in this enchanting tale of friendship and music. Gordon's mixed medium style renders this a lively, visual feast which is wonderfully endearing.

Eva Katzler
Ill. By Jess Mikhall
Bloomsbury
Nothing says summer so much as beautiful lazy picnics, and this picture book evokes all the aromas and delicious fun that they bring. With some great team work Florentine and Pig pull together an outstanding picnic brought to life by Mikhail's uplifting illustrations. With some mouth watering recipes, and instructions for bunting making included, this book will inspire a few picnic themed adventures to fill those summer days.
Emma Perry is a freelance writer, reviewer and founder of the popular www.mybookcorner.com.au a children's book review and price comparison website. A Melbourne dwelling book lover, she can be found buried under a mountain of books.