School Holiday Activities: Melbourne International Comedy Festival Show for Kids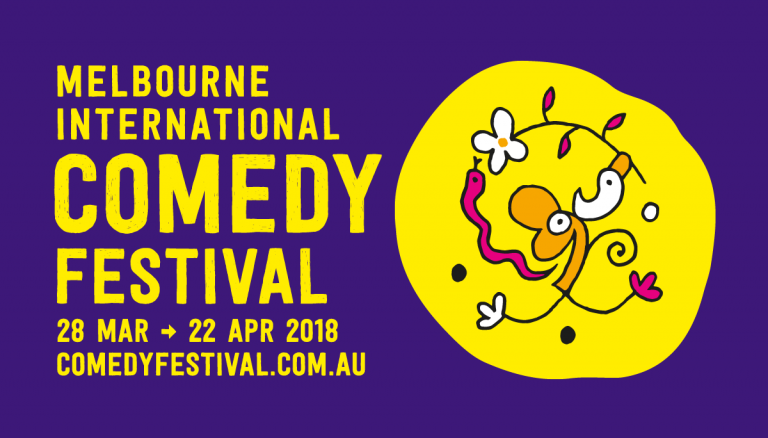 School Holiday Activities: Melbourne International Comedy Festival Show for Kids
The Melbourne International Comedy Festival is well underway, and offers something for everyone, young and old! So why not beat the school holidays boredom-blues and take your family along to one of the hilarious family-friendly shows on offer this month.
FREE – THE (VERY) BIG LAUGH OUT SHOWCASE (90 MIN SHOW)
Federation Square Main stage
World-class street performers and the best physical and musical comedy in da biz, performing across multiple Fed Square stages.  The (Very) Big Laugh Out is renowned for its exciting and surprising all-ages programming jam-packed with stellar acts. The best bit? It's totally FREE!
For full schedule click here
30 March – 22 April 

COMEDY CLUB FOR KIDS
Comedy Club for Kids brings cheeky holiday fun and LOLs to kids aged six to 12!
Featuring a supersized variety line-up from stand-up and sketch to musical comedy and circus, there's something for everyone and lots of laughs to be had.
Hosted by King of the kids Josh Earl and Berlin's Prince and Princess of Punk Rock Die Roten Punkte and featuring Tessa Waters, Tom Walker, Xavier Michelides, BANANA LIGHTNING, Dr Professor Neal Portenza, The Travelling Sisters, Alex The Magician, Head First Acrobats, Double Denim, Fran Middleton and more!
For over a decade Comedy Club for Kids has filled the Easter holidays with hijinks and hilarity. These shows are the ultimate Kids Club – packed with a cavalcade of the world's best street and stage performers to charm and captivate junior comedy fans. Why should the adults have all the fun?
DATES: (Sat 31 Mar, Sun 1 Apr, Tue 2 Apr, Wed 4 Apr).
TIME: 12:30PM
LOCATION: The Famous Spiegeltent at Arts Centre Melbourne, 100R St Kilda Rd, Melbourne
GRANDMA IS NOT GROWING UP
Grandma is busting out! She is sick of rules. She is done with boring. She wants to go on adventures and swing from the chandeliers! But she needs your help. Join this warm and hilarious rule breaker as she journeys through imaginative worlds and tries to finally answer the question 'What do I want to be when I grow up?'.
Nikki Britton is an award-winning comedian, actor and playwright. She has been delighting children around Australia with Grandma for over six years and has been a favourite on ABC's Stand and Deliver series. Nikki trained at L'ecole Philippe Gaulier as a clown and has been touring nationwide for the last five years with Melbourne International Comedy Festival's Roadshow and Sydney Comedy Festival Showcase Tours. She is a grateful recipient of the Adelaide Fringe Artists Grant.
'Few comics reduce their audience to the constant waves of laughter for the full hour like Britton does.' Chortle (UK)
'The hour-long show is well-written, with a stellar combination of pathos, silliness and observational humour to keep it bounding along. ★★★★½'  Herald Sun
'It's a breathlessly energetic force-of-nature performance that sweeps up all in her path.' Chortle (UK)
'A winner on stage' AdelaideNow
'Yet again she blasts through with a warmth and energy.' Chortle (UK)
DATE: TUESDAY 3 APRIL
TIME: 2:00PM
LOCATION: Melbourne Town Hall Powder Room, 100 Swanston Street
FIZZY KIDS
This year, grown-up twins Izzy and Dizzy are going back in time.
All the way back to being kids again! Because it's a well-known fact that kids are the best. Ever. Full stop.
Izzy Fizzy (Isabel Angus) has built a state of the art age machine. And Dizzy Fizzy (David Morris) is 110 – 45 per cent sure it will work…
In Fizzy Kids, multi-award-winning comedian Isabel Angus presents an exciting and interactive experience that celebrates friendship, imagination and being your own silliest self at any age.
Fizzy Kids welcomes all ages but is well-suited to kids aged 4-11. Audience members under the age of 12 must be accompanied by a person over the age of 16.
DATE: THURSDAY 5 APRIL
TIME: 1:10PM
LOCATION: Melbourne Town Hall Backstage Room, 100 Swanston Street
PATRICK COLLINS & THE REALLY FUNNY KIDS SHOW
Patrick has the best magic tricks. And it's all thanks to his magic shoe.
But during one fateful show at Melbourne International Comedy Festival, the magic shoe was stolen by Evil Patrick!
Now it's up to Patrick and you, his new friends, to go on a quest filled with mime, sound effects, songs and audience interaction to find Evil Patrick, retrieve the magic shoe and finish the greatest magic show ever!
DATE: FRIDAY 6 APRIL
TIME: 2:30PM
LOCATION: Melbourne Town Hall Backstage Room, 100 Swanston Street