Parents Share Their Funniest Easter Pranks for April Fool's Day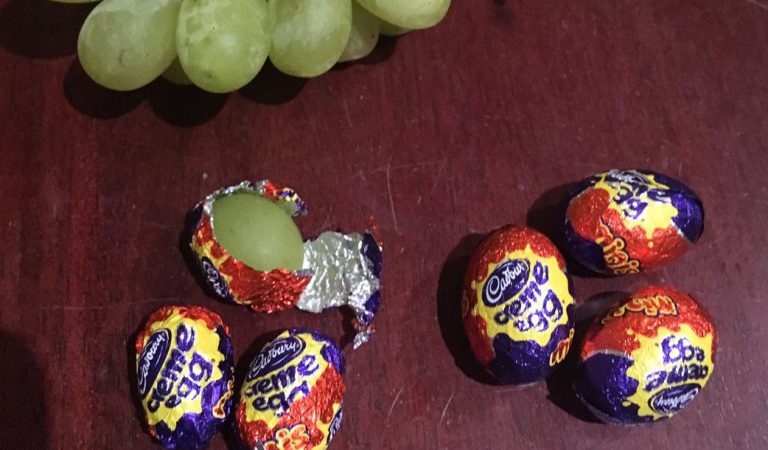 Parents Share Their Funniest Easter Pranks for April Fool's Day
As you're probably aware, Easter Sunday fell on April Fool's Day this year, giving parents a rare opportunity to mess with their kids as they collected their chocolate goodies.
The last time Easter fell on the first of April was in 1956, and while I'm sure there were many pranksters around back in the day, without social media their antics remained confined to the amusement of their families. Not so in 2018!
From fruits and veggies disguised as Easter treats to mischievous fun, it seems many families got in on the fun of tricking the children in their lives.
These parents took to social media to share the funniest 'Easter Fools Day' pranks that they pulled on their children.
Hippity Hoppity Happy Easter Fools! #Easter #AprilFools 🐰 🐣 pic.twitter.com/Lw62KkKew0

— Kimberly Pratt (@ThePrattPack4) April 1, 2018
It maybe Easter but it's also #AprilFoolsDay at our house – kids got these special Easter eggs pic.twitter.com/wcrGvEnKBP

— Saman Shad (@muminprogress) March 31, 2018
They made us brownies (brown-E's) in return 😂 pic.twitter.com/KpPkCSUndR

— Saman Shad (@muminprogress) March 31, 2018
Ready for Easter Basket #AprilFools pic.twitter.com/NDZIfQA1vl

— Robin Heath (@HeathRobin) March 31, 2018
When the Easter Bunny and April Fools collide 😅 Hunt prep! #EasterEggHunt #AprilFool pic.twitter.com/tkZ2gHu29b

— Julianna Andrews (@AndrewsJulianna) March 31, 2018
My Dad just handed me £100 and said 'Happy Easter'
Was so lovely, I just have him a hug to say thank you! 😆❤️

….Then he snatched it back and said April fools!!!! 😑😫😂#AprilFoolsday

— Jacqueline Attwood (@EyupJackie) April 1, 2018
Easter Sunday on April fools day….an opportunity too good to miss he he he he pic.twitter.com/onjjNGWJiK

— Ellie Valentine (@ellievalentine1) March 31, 2018
How long do you think it will take them to realise there are no Easter eggs hidden #AprilFools pic.twitter.com/jtqvPekxAm

— kylie cox (@silverstarzzz) March 31, 2018
"Happy Easter, kids. The Easter Bunny has hidden loads of eggs throughout the house for you to find."
"Yay!"
"Actually… April Fools!" pic.twitter.com/kvNUmK0I2n

— Sam H. (@Star_Chasm) March 31, 2018
For anyone that may have been caught out, you have 11 years to hatch a plan for revenge! It is expected that Easter Sunday will fall on the first of April again in 2029.
Did you prank your family this Easter weekend? Tell us in the comments!