Creating Magic Memories: 8 Fun Ways to Celebrate Easter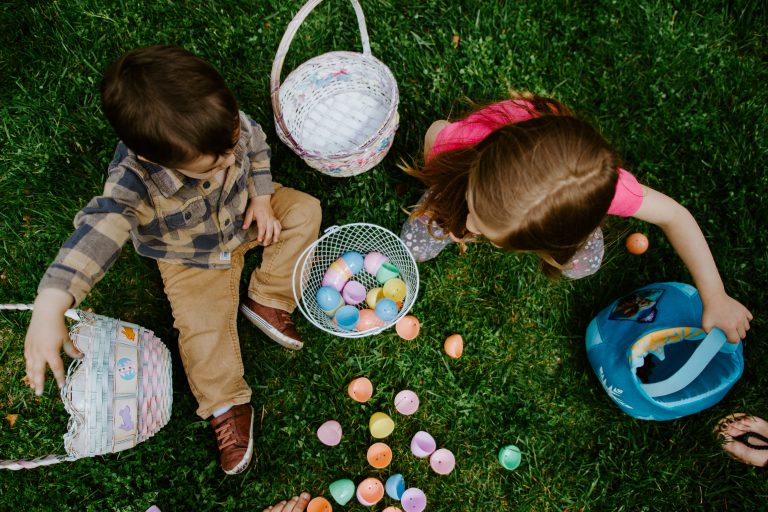 Creating Magic Memories: 8 Fun Ways to Celebrate Easter
It's hard to believe that Easter is next weekend. Despite it's religious roots, the Easter holidays – especially the long weekend, make it a great time catching up with friends and family. We've put together 8 ways to celebrate Easter ideas to make your holiday a fun one.
1. Colour eggs. This activity is always so much more fun done in a group. As everyone to bring over their eggs, and you provide the paint and tools necessary to paint the eggs.
2. Glitter eggs. Glitter eggs are much easier for little hands to decorate. The glitter may go everywhere, but the look is worth it once they are finished. To make glitter eggs use a glue to create a pattern on the egg, and then dip the egg into a bowl of glitter. Shake off the excess and then allow the eggs to sit somewhere to dry.
3. Brunch is an easy and relaxed way to celebrate Easter with friends. A long weekend makes it easier for family and friends to get together.
4. Organise an Easter Egg Hunt. To ensure chocolate eggs don't go missing or melt in the sun, why not hide plastic eggs? Once the plastic eggs are found they can be exchanged for chocolate eggs.
5. Easter Egg Confetti Game. This game looks like heaps of fun. Get family and friends to come over with their eggs. The eggs will need to be emptied before doing this project. Paint the eggs and then fill them with glitter. Once the eggs are ready, it's time to smash them over your friend's heads. Glitter is a much nicer content to be smashed with than raw egg. The point of this game is to have fun. It's best played outside where glitter is able to be sprayed.
6. Egg Roll. Egg roll is like bowls. Place an egg in the middle of a room and get each member to roll their coloured egg towards the plain egg. The person who rolls their egg closest wins.
7. Make Jelly Bean necklaces. Any activity that gets the kids to sit still and concentrate is a winner. These Jelly Bean necklaces will practice fine motor skills and create a funky piece of edible jewellery once complete.
8. On Easter morning, get up early and place bunny footprints through out the house. The kids will be excited to see the footprints. Just make sure the prints are done with something that can be easily cleaned.
If you have cabin fever and need to get out of the house, why not check out what free activities and functions are on where you live.
Remember, there's still chocolate to come!  Ready to smile? Keep reading about parenting here.
What have you got planned for the Easter weekend? Do you have plans to go away?