8 Easy Freezer Friendly Family Dinners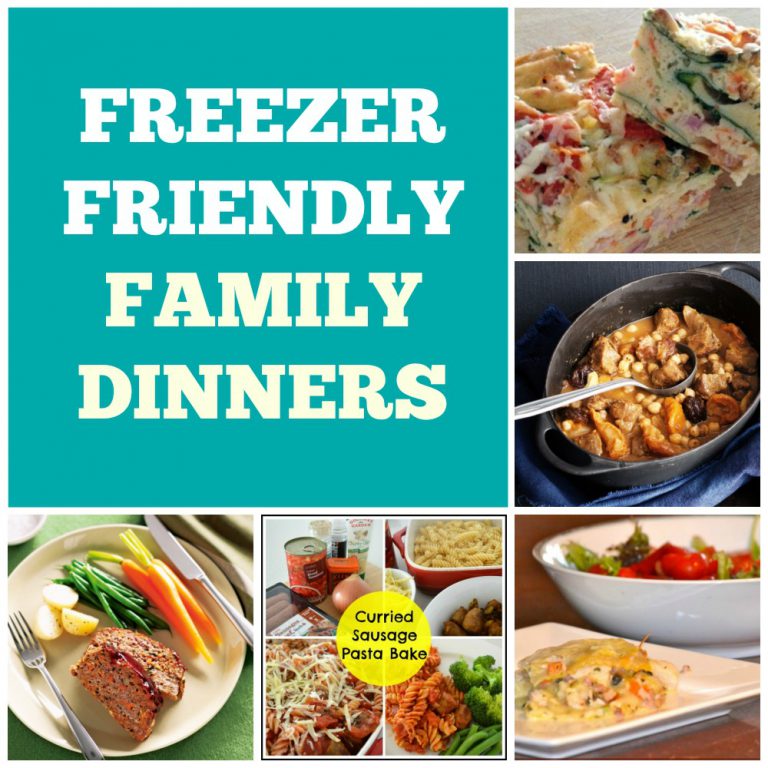 We all want our family to eat dinners that are both nutritious and delicious! However, often the best laid plans get thrown out the window when you're running late from work, someone is sick, soccer training ran overtime… yep we've all been there! One of the best ways to get your family eating yummy dinners without the hassle of cooking each night, is to do a big cook-up on the weekend and freeze the meals in family-sized portions for quick and easy weeknight dinners. While this all sounds well and good, it's important to know that some meals freeze better than others. So we've put together a list of freezer friendly family dinners that taste amazing and we'll keep everyone in the family happy!
Lasagne
The queen of freezer meals! Lasagne is an all-time family favourite meal. Whip up a big batch of bolognese sauce, freeze half and use the rest in your lasagna. Cook the lasagne in the oven and then freeze. Reheat and serve with a side salad and garlic bread for a healthy family dinner. For something a little different, why not try this Chicken, Bacon & Mushroom Lasagne. 
Casserole
Whether it's a chicken, beef or lamb casserole, it's hard to beat this filling and nutritious dinner. Pack your casserole with lots of vegetables for an added health boost. This Sweet Beef and Apricot Casserole has us drooling!
Meatloaf
Meatloaf is a perfectly budget-friendly dinner. It takes no time at all to prepare and is super easy to reheat. Serve with steamed vegetables and mashed potato for a family dinner winner! Check out this healthy meatloaf recipe. 
Roast Vegetable Quiche
To save time, use a store-bought pastry base and fill with roast vegetables, bacon, egg and cheese. You're going to love reheating this simple and delicious meal on one of those super busy weeknights! Find our easy recipe here. 
Soup
With winter just around the corner (I know…. I'm crying too), there's no better time to whip up a huge batch of soup. Whether it's chicken noodle, vegetable, tomato, pea and ham, or cauliflower soup, there's nothing better on a cold wintery night than a hot, steaming bowl of soup served with crusty rolls. You'll love our Cauliflower and Parmesan Soup recipe.
Pizza
Make a double batch of pizza dough and freeze it in individual dough balls. Double wrap in plastic wrap for extra protection from freezer burn. Grab the dough out of the freezer in the morning and place in the fridge. By the time you get home it will be ready to top with your favourite ingredients and cook in the oven. You'll love our 2 Ingredient Pizza Dough!
 Zucchini Slice
This isn't just a lunch favourite! Nope, zucchini slice makes for a perfectly balanced dinner (it's always a winner with the kiddies too!). Check out our super easy recipe here. 
Curried Sausage Pasta Bake
Prepare this entire meal on the weekend and then pop into the freezer. Reheat and serve with steamed vegetables for a deliciously healthy dinner. Find the recipe here. 
What are your favourite freezer friendly meals?